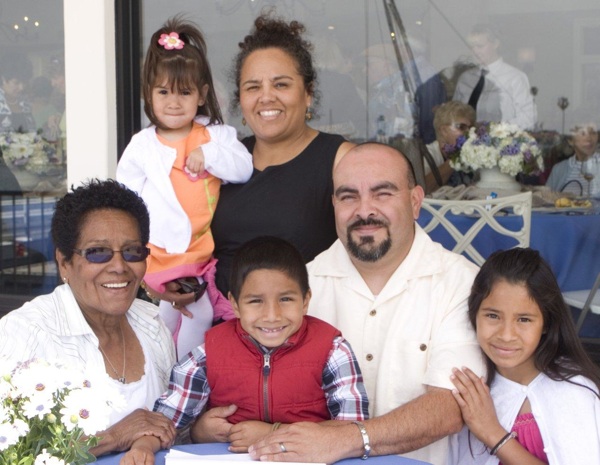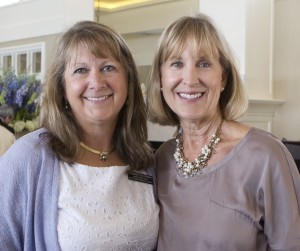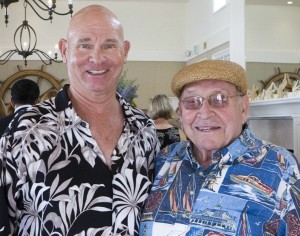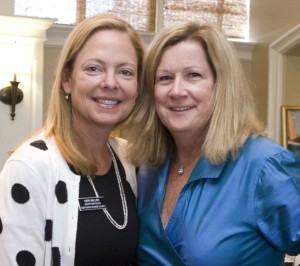 The Adoption Guild of Southern Orange County recently celebrated its 51st Annual Patroness Tea by the Sea at the newly remodeled Lido Isle Yacht Club/Community Clubhouse. The annual event supports Holy Family Services Adoption & Foster Care Agency.
Adoption Guild President Mindy Pfenning welcomed approximately 200 guests to the beautifully appointed event which grossed approximately $20,000 to assist potential adoptive and foster children located throughout southern California.
Janis Rosebrook, Holy Family Services Chairman of the Board, introduced parents Eva and Jessee Zamarippa, Grandmother Reyna, and their three adopted children, Priscilla, Angel, and Jessica. New father Jessee shared his inspirational experience with the adoption process and Holy Family Services, which resulted in creating a loving family.
Tea by the Sea featured robust shopping opportunities for guests, with boutiques such as The Passionate Collector, The Tattered Daisy, One Hope Wines, The Woman's Door, Love Reusable Bags, Miche Bags, and  William Harold Jewelers all supporting the event.
The delicious Tea Menu was created by Executive Chef Bruce Pressey and featured an incredible array of finger foods and desserts.
Major sponsors of the Tea included Pam Fossler, Pam Selber, Herb Cook, and an anonymous donor.
Wine was provided by Hi-Time Wine Cellars.  "Floral Creations by Enzo" designed the beautiful blue and white hydrangeas and spring flower centerpieces.
– Special to newportindy.com from OCSocialScene.com.