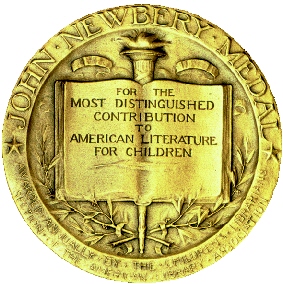 In the misty, early hours on Tuesday morning, a handful of authors and illustrators made their mark on history, as the American Library Association announced the winners of the 2013 Youth Media Awards.
Nothing screams winner like the presence of a medal. So, it should come as no surprise that one of the top honors that can be bestowed upon those in the world of children's literature comes in the form of an embossed medal on the cover of a book. It's only a small metallic circle, but it proclaims for all to see that the journey within those two covers will be one well worth the taking.
This year, as in years past, the honorees include skilled wordsmiths and artists who told tales that whisked us away, taught us life-lessons, and reminded us about the simple joys of childhood.
Comprised of fifteen awards for books, three lifetime achievement awards, and additional awards for audiobooks, lectures and videos, the Youth Media Awards honor everything from excellent literature, to books artistically expressing the experience of a disability, to Latino authors, and beginning readers.
The list of honorees becomes each year's must-read guide for virtually every age group and area of interest. The most recognized of the awards are the John Newbery Medal for the most outstanding contribution to children's literature, and the Randolph Caldecott Medal for the most distinguished American picture book for children.
Notable winners and honorees for this year include:
Newbery Medal for excellence in children's literature:
Winner:
"The One and Only Ivan" by Katherine Applegate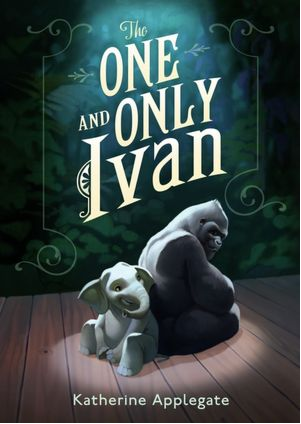 Honorees:
"Splendors and Glooms" by Laura Amy Schlitz
"Bomb:  The Race to Build – and Steal – the World's Most Dangerous Weapon" by Steve Sheinken
"Three Times Lucky" by Sheila Turnage
Caldecott Medal for Artwork:
Winner:
"This is Not My Hat" written and illustrated by Jon Klassen
Honorees:
"Creepy Carrots" illustrated by Aaron Reynolds and written by Peter Brown
"Extra Yarn" illustrated by Jon Klassen and written by Mac Barnett
"Green" written and illustrated by Laura Vaccaro Seeger
"One Cool Friend" illustrated by David Small and written by Tony Buzzeo
"Sleep Like a Tiger" illustrated by Pamela Zagarenski and written by Mary Logue
Printz Award for excellence in literature written for young adults:
Winner:
"In Darkness" by Nick Lake
Honorees:
"Aristotle and Dante Discover the Secrets of the Universe" by Benjamin Alire Saenz
"Code Name Verity" by Elizabeth Wein
"Dodger" by Terry Pratchett
"The White Bicycle" by Beverley Brenna
Theodor Seuss Geisel Award for most distinguished beginning reader book:
Winner:
"Up, Tall, and High" by Ethan Long
Honorees:
"Let's Go for a Drive" by Mo Willems
"Pete the Cat and His Four Groovy Buttons" by Eric Litwin
"Rabbit and Robot:  The Sleepover" by Cece Bell
These are just a sampling of the books that were honored this week. Also awarded were prizes for the best adult books appealing to young people, and the best non-fiction work for young adults, among others.
With the young adult genres being the fastest growing in popularity among adult readers (Thank you "Twilight" and "Hunger Games"), I can almost promise that you can not only find some new favorites for your kids to read, but discover a few books for your own reading list among the winners as well.
For a full listing of all the Youth Media Award winners and honorees, please visit www.ala.org/yma