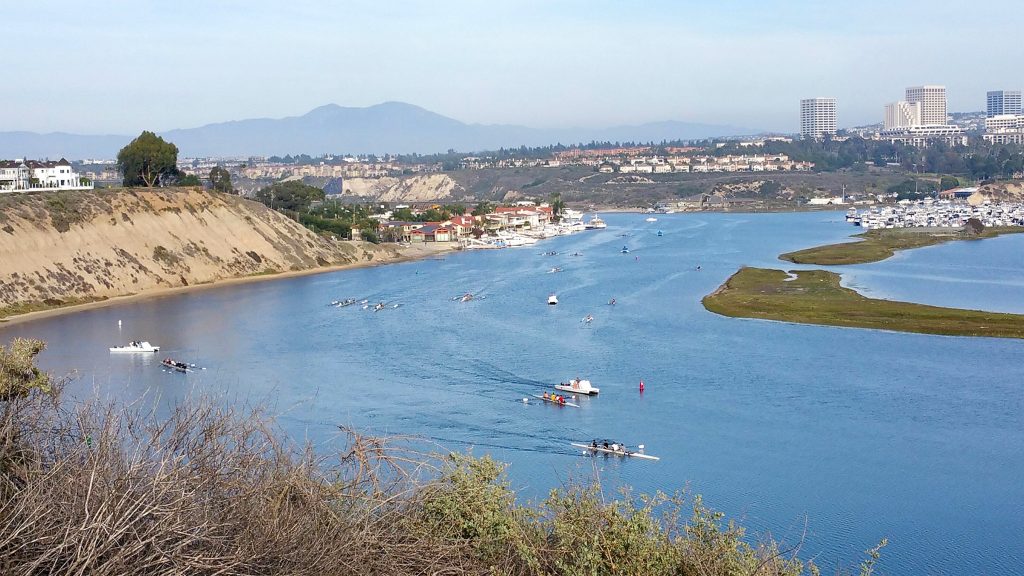 The Newport Bay Conservancy, in partnership with Orange County Parks, will celebrate Earth Day in the Upper Newport Bay for the 26th year in row this weekend with "Earth Day at the Bay."
The free, public event will be held Saturday at the Peter and Mary Muth Interpretive Center from 10 a.m. until 3 p.m.
"On Earth Day we need you to take a stand so that together, we can show the world a new direction – to think about how we can protect our planet and preserve it for the future," officials wrote on the conservancy website.
Environmental booths from various organizations will educate visitors on how they can help. Among the participating groups, will be Sea and Sage Audubon Society, Environmental Nature Center, Wetlands and Wildlife Care Center, Pacific Marine Mammal Center, Surfrider Foundation, Friends of Harbors, Beaches and Parks, and American Cetacean Society.
The city of Newport Beach, along with the California Department of Fish and Wildlife, will emphasize protection of tide pools and Marine Protection Areas. Orange County Bird of Prey Center will display live raptors and emphasize their positive effect on the local environment.  
The festival will include booths emphasizing water quality and recycling. Rain barrels will be available for pickup (prior purchase required, $10 after rebate) through Rain Barrels Intl. Orange County Health Care Agency Water Quality Laboratory, The Irvine Ranch Water District, and Orange County Used Oil Recycling Program will also be in attendance.
Many booths will feature family friendly activities including arts and craft and science discovery exhibits. There will be a scavenger hunt with small prizes for all participants and entry in larger prize drawings. The day will be filled with live music from Danny Maika.
Inside the Ray Watson Theater, the Newport Beach Film Festival will highlight seven submissions for this year's short environmental films beginning at 11 a.m. and repeating at 1 p.m.  
There will be an opportunity drawing featuring prizes from local merchants. All proceeds benefit the Newport Bay Conservancy. Food will be available for purchase from Kogi, the Burnt Truck and Front Porch Pops. US Again will be on hand in the upper parking lot to drop off any clothing or other textiles for donation.
For 46 years, Earth Day has been bringing communities and organizations together to advocate for a healthier environment and a sustainable life.
The first Earth Day on April 22, 1970, activated 20 million Americans from all walks of life to share their concerns about each citizen's critical role in the environment. Their actions led to the creation of the U.S. Environmental Protection Agency and the passage of the Clean Air, Clean Water, and Endangered Species Acts.
Now over one billion people in 192 countries participate in Earth Day activities, making it the largest civic observance in the world.
For more information, call (949) 923-2290 or visit newportbay.org.
The Peter and Mary Muth Interpretive Center, an Orange County Parks facility, is located at 2301 University Drive, corner of Irvine Avenue, in Newport Beach.