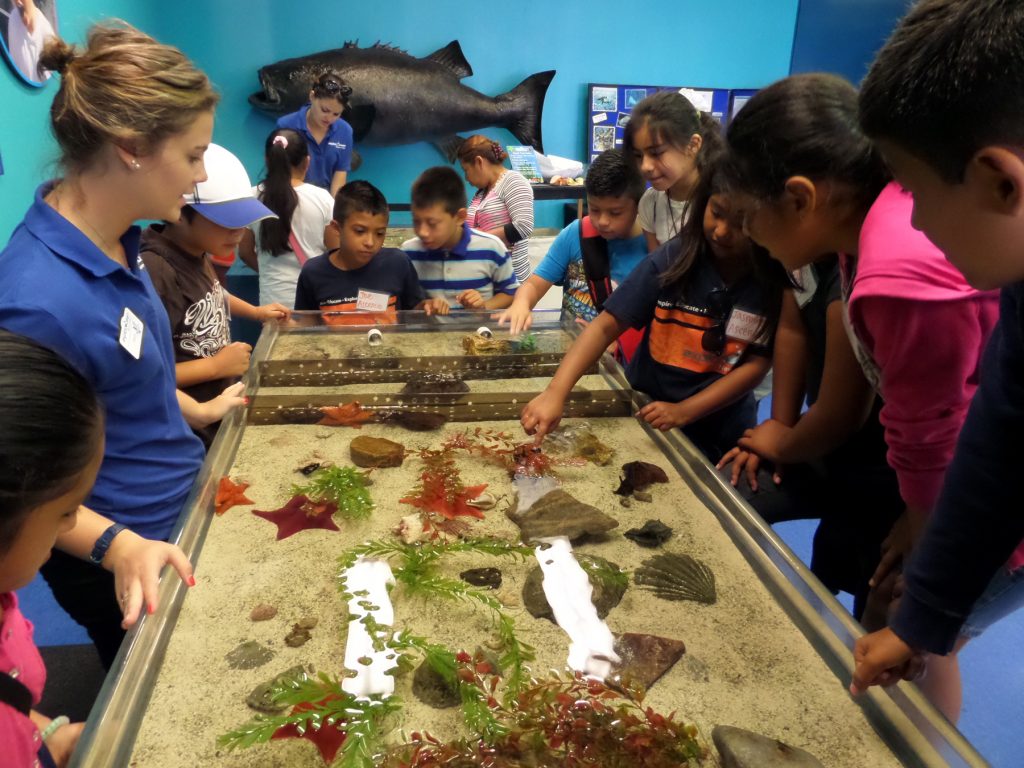 The Balboa Fun Zone just got a boost of energy – and funding – when it was announced this week that ExplorOcean, the science-based nonprofit located in Balboa Village, will be merging with Discovery Cube science center.
The move is a part of the Discovery Science Foundation's regional plan to expand ocean science-based learning and education to more of Southern California, while also investing in an area with a "storied history and special maritime legacy," according to a press release from the foundation.  
The aim is to energize ExplorOcean and the surrounding area, officials explain in the statement. They plan to bring in new exhibits, programs, and a "renewed sense of wonder" to the Newport Harbor waterfront community.
"Both Discovery Cube and ExplorOcean have a shared mission to inspire students and families, educate them, and create a positive impact on the community," CEO of the Discovery Science Foundation Joe Adams said in the prepared statement. "We see this as an opportunity to bring what we do best at Discovery Cube, creating exhibits and science-based educational programs, and infuse that with the programming at ExplorOcean to create a lasting legacy that everyone in the community will be proud of."
ExplorOcean is a 34,000 square-foot facility that delivers educational opportunities to over 40,000 kids through interactive, ocean-based curriculum.
The educational programs leverage the location on Newport Harbor, its proximity to the ocean, and the ability to take large groups of students out on the water on its educational vessel, officials note in the press release. Historical nautical ship models from the Newport Harbor Nautical Museum are also on display in the Steele Model Pavilion.
Discovery Cube plans to embrace the Nautical Museum collection and highlight the nautical history of Newport Harbor in future exhibits.
"This partnership was a natural fit for us due to our aligned vision and shared values," Executive Director of ExplorOcean Linda Mayer said in the statement. "We have a strong commitment to expanding ocean science education and to the community of Newport Beach through preserving and displaying the legacy and history of the Newport Harbor, and partnering with local businesses to enhance the Fun Zone."
As a part of the merger with ExplorOcean and the rejuvenation of the Newport Harbor Nautical Museum collection, Discovery Cube plans to immediately invest in the Balboa Fun Zone and restore this iconic piece of the Newport Beach landscape.
"This is exciting news for our community and for the Fun Zone," said Newport Beach Mayor Diane Dixon. "I'm pleased that these two organizations are joining together and am looking forward to learning more about Discovery Cube's plans for the Fun Zone and how the City of Newport Beach can help support its endeavors."