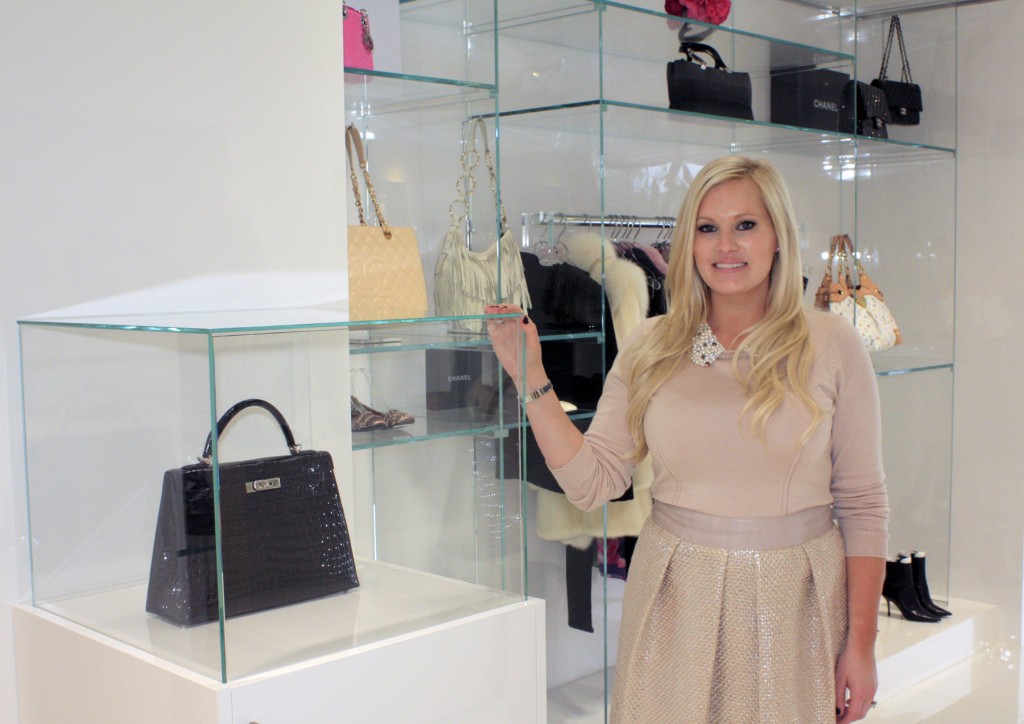 Designer apparel and accessories are the norm in Newport Beach, so it's no surprise to see shops stocking such well-known brands as Cartier, Chanel, Christian Dior, Christian Louboutin, Fendi, Hermes, Louis Vuitton, Prada, and Yves Saint Laurent.
What's surprising is to find them all in one place, at prices often far below retail. But that's the concept behind Affluent Goods, a new luxury designer consignment boutique that opened last week in Newport Coast Shopping Center.
The store features new and gently used designer apparel, handbags, luggage, jewelry, watches, shoes, and sunglasses.
According to Affluent Goods owner and Newport Coast resident Abbey Said, her inventory is inspected by an authenticity specialist to ensure only the highest quality items are accepted for consignment.
"Some items are new and some are gently carried–we only take the best of the best," says Said. "I'm trying to price things fairly so people can get a great deal and want to come back."
Most of Affluent Goods initial inventory was collected by Said for several months prior to the store's launch. The rest came from her closet.
   This is Said's first time owning a business, although she has a background in advertising. Despite taking business courses, "nothing prepares you for opening your own business," notes Said. "It's so much work, but it's so rewarding. And I'm a perfectionist, so that made it worse. I'm sure the contractors wanted to kill me, but they did a great job. I'm thrilled how the store turned out. I had a vision for what I wanted. We rushed the construction–normally it would take four months, but we did it in two. The contractors worked through the night to get it all done."
   Affluent Goods opened last week to a line of customers waiting to get into the store. At one point, nearly 300 people were packed in the boutique.
   "It was really cool that people came out to a store they knew nothing about," smiled Said.
Affluent Goods is located in Newport Coast Shopping Center at 21111 Newport Coast Drive at San Joaquin Hills Road, in Newport Coast. Phone: 949-715-1092. "Like" the boutique on Facebook at www.facebook.com/affluentgoods.