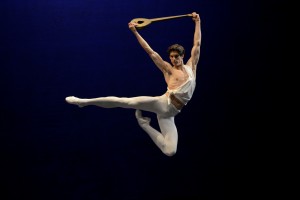 Connections of the heart characterize two important concerts this weekend as Orange County's dance community and aficionados gather to support and honor their own.
Friday night, Festival Ballet Theatre's eighth annual "Gala of the Stars" returns to Irvine Barclay Theatre, where Artistic Director Salwa Rizkalla has invited guest artists and friends from prominent companies such as American Ballet Theatre, San Francisco Ballet, Royal Ballet, Mariinsky Ballet and New York City Ballet to perform in a mixed repertory program that welcomes home FBT alumna Jamie Kopit, currently with ABT, and highlights FBT company dancers including Newport Beach's Mariana Carillo.
On Saturday, Motion/Tribe presents an evening long tribute to their Artistic Director, long-time Newport Beach resident Marie de la Palme, a beloved teacher, dancer and choreographer who passed away from breast cancer on December 14, 2014.
The program at IVC Performing Arts Center not only marks the first time all of de la Palme's award-winning works will be seen together, but includes the premiere of a poignant and lovely new piece (the "one last duet" requested by de la Palme during hospice care) entitled "Dream a Little Dream," choreographed by Backhausdance Artistic Director Jennifer Backhaus and performed by Motion/Tribe's Marica Pendjer and Evan Swenson.
The dancers were all busy with rehearsals this past Monday.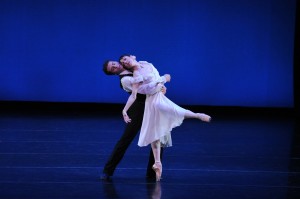 FBT
"I feel very privileged to have this opportunity," said twenty year-old Carillo, a native of Mexico who relocated to Newport Beach two years ago to study at Rizcalla's Southland Ballet Academy in Fountain Valley. Seasoned by performances in FBT's "The Nutcracker," "Firebird," and "Giselle," she'll make her second "Gala" appearance in an excerpt from Soviet choreographer Vakhtang Chabukiani's Spanish influenced ballet "Laurencia."
"Yuri has been amazing," she enthused of Mariinsky Ballet Director, Yuri Fateyev, who is in town to coach FBT's dancers in the piece. (Mariinsky Ballet's "Raymonda" will open Segerstrom Center for the Arts 30th anniversary season on September 24.) "It's been incredible to learn from him; he's so nice, but he's also very precise about style, and working hard to get it done."
"'Laurencia' is a very old ballet, very classical, very beautiful," shared Carillo, who found out a week ago that she would be dancing in one of the section's three couples. "For me, it is a little bit scary. I have to be on top of it. My only concern is, it's 'Gala.' You want to look good with the professionals! It's magical, and an honor to be a part of it. Although only for one night, it's just an inspiration for us to dance on stage with such incredible artists."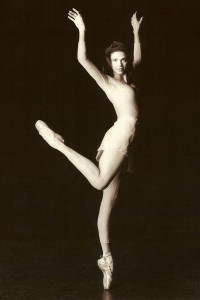 Motion/Tribe
Across the county, emotions ran high during rehearsal at Irvine Valley College, where Motion/Tribe, a small yet select group of talented professional dancers, had come together to run through the French-born de la Palme's powerfully evocative repertoire.
As Pendjer prepared for "Dream," she reflected on her close friend's legacy and the importance of keeping her work alive; de la Palme's husband of 28 years, Newport native Joe Mulroy, looked on, in the studio for the first time since his wife's death.
"Marie had talked about being a dancer since kindergarten; she had high energy, a love of music, and a long-limbed body that was made for dance," remembered Mulroy, who met his wife when they were both working in New York City. The couple moved back to Newport Beach to raise their family.
"When we had our first child, we wanted him born at Hoag. I thought we would be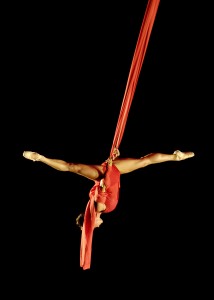 bicoastal, but we quickly grew roots."
"Marie's talent really came to fruition here, where she found both resources and dancers. She did her best work in Orange County," he affirmed, "where she began creating the pieces that had been brewing in her head. They all said something important to her; most of her dances tell stories that speak to human beings where they live. "Immortal Beloved" was inspired by our love story, but she made it universal. She could be very playful and humorous or deep as you could possibly get, with all the shades in between."
"Marie's work touches you," said Pendjer simply. "It makes you feel something."
Tickets
Festival Ballet Theatre presents "Gala of the Stars" on Friday, August 14 at 6:00p.m. at Irvine Barclay Theatre, 4242 Campus Dr., Irvine. For tickets and information go to festivalballet.org, thebarclay.org, or call (949) 854-4646.
Motion/Tribe performs at 8 p.m. on Saturday, August 15 at IVC Performing Arts Center, 5500 Irvine Center Drive, Irvine. For tickets and information call (949) 436-8101 or go to motiontribe.tix.com.