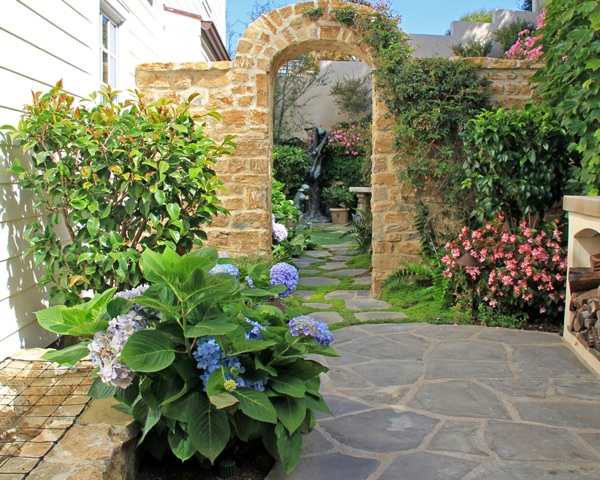 A Newport Beach landscape company was recently awarded for its impressive designs.
Wade Landscape received awards for small landscape maintenance and large landscape lighting at the California Landscape Contractors Association, Orange County 54th Annual Beautification Awards.
The awards were presented to 50 landscape contractors in more than 30 categories, including environmental responsibility, lighting, maintenance and overall innovative design. Projects in the environmental category demonstrated an efficient use of water and produce little or no runoff.
The event honored Orange County's "finest landscapes and eco-conscious environments," according to a statement from the CLCA
"Local landscape professionals trade grass-stained boots for dress attire," the statement noted.
The entries were judged by California Landscape Contractors Association members from outside the county. They spent four days inspecting each design for workmanship and materials utilized.
"Winning a beautification award enhances the prestige of participating companies and provides a chance for members to showcase their best work to peers and potential customers," said Cherie Ciotti-Roco, event chair.
Wade Landscape has won awards at this event and others in the past for their designs, although this is the first time they have entered in about five years since company owner Bob Wade was on the CLCA state board for several years and state president last year.
"This year we could fine tune everything," he said, whereas in the past few years his duties at the state level didn't allow him to dedicate enough of his time to this as he would have liked. "I had a little more time to devote (this year)."
Wade Landscape is a full service landscape installation and maintenance company that has been serving the Southern California area since 1977, its website states.
The two projects Wade entered were narrowed down from several worthy candidates, he said, but these two were the best.
"I have a critical eye," he noted. "If we enter, it has to be really worthy of winning."
There were three others they considered entering but decided against it.
"They didn't hit hard enough to be the best," he said.
The large lighting landscape that won was done at a home in Pelican Hill in Newport Coast, he said.
That project took 148 light fixtures, Wade said. That's a lot, even for a large residential lighting project, he added, so that shows the scale of this project.
It's all LED lighting, he said. They also used some new wall-mounted fixtures in the driveway that really light it up, he added. The actual fixture can barely be seen, he said.
"All you see is light," Wade said.
The homeowners are thrilled with it, he said, and it is becoming pretty popular, pretty quickly with other projects.
It is a large property that needed to be redone because the lights were so rusted they kept going dead. The details were also very important in this job, he said.
"It was kind of a challenge to redesign it," he said. "It was a pretty big job."
The small maintenance project was done at a home in Emerald Bay in Laguna Beach, Wade said. They didn't install the landscape, but have been maintaining it ever since it was completed.
The family is very involved in the garden, he said, the wife especially, he added. She knows what she wants and cares about the details, he said. There are a lot of citrus trees and flowers, he said, all in a smaller space.
"So we spend some time there," he said, making sure it's exactly what the family wants. The details are important, he emphasized.
Most of his work is in Newport Beach, but they work on projects all over Southern California.
Wade has been involved in OC chapter of the California Landscape Contractors Association for about 20 years.
"It's a very progressive chapter," he said. "A very active chapter."
And they hold a great awards show, he added.
"The new president, Angela [Woodside-Beckstrom], she did a great job, as did all of the committee members," said Wade, who has been involved in the organization of the event in the past. "I was really impressed."
For more information on the organization, visit www.clca-orangecounty.org. For more information about Wade Landscape, visit www.wadelandscape.com.