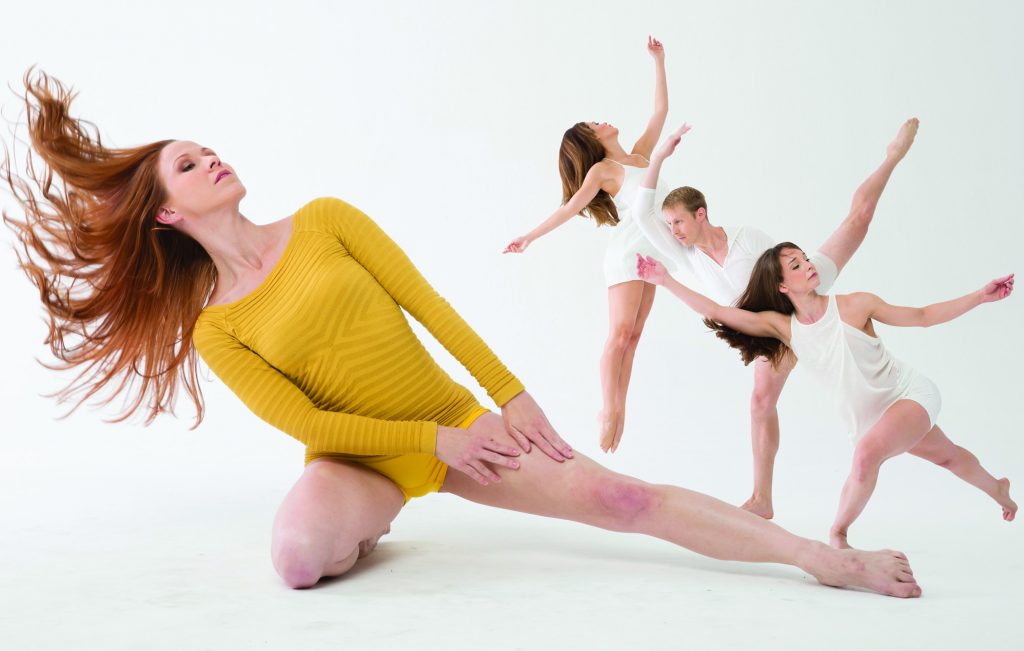 Who will be the next dance company to hit it big in America? If you placed a bet on Orange County's own Backhausdance, your bet may soon pay off.
Formed in 2003 by Newport Beach resident Jennifer Backhaus, Backhausdance recently returned from a week in New York, where they performed for the Association of Professional Arts Presenters.
According to Mike Kerr, president of the Backhausdance board of directors and a resident of Newport Beach, the company was the buzz of the conference, with many important theater representatives attending the showcases to check out the company. Don't be surprised if an American tour is in the company's future.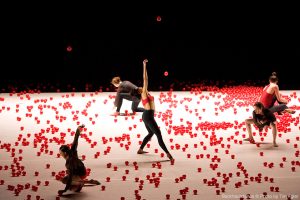 Of course, anyone who saw last year's dynamic evening of dance by Backhausdance at the Irvine Barclay (which included the company's signature piece "The Elasticity of the Almost") can attest to the company's professionalism and artistic showmanship, not to mention the talents of Jennifer Backhaus, who serves as artistic director and choreographs many of the company's pieces.
Backhausdance returns to the Irvine Barclay this Friday, Feb. 3, for an evening of four world premiere pieces from several choreographers, including Backhaus.
The evening will open with "Live Life Backward," a collaborative work by Backhaus and the Dean of the College of the Arts at Cal State Fullerton, Dale A. Merrill. Described as "a quirky, fast-paced quartet," "Live Life Backward" is a "light-hearted, contemporary work that places the inequities of gender in the limelight. Through humor, it entices the watcher to ask who is in control and, ultimately, challenges with the unlikely usurper of power."
Up next is "Black Morning" from choreographer Ido Tadmor, a celebrated a celebrated Israeli dancer and choreographer. His first repertory piece for Backhausdance is called "a visually arresting work for six women and four men. A marriage of technical brilliance with fluid, sweeping athleticism, Black Morning echoes the heaviness of mourning and hopefulness of the spirit."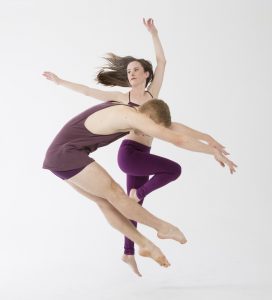 "Breach" from choreographer Yin Yue is described as "grounded, circular, fluid and dynamic…rhythmic and powerful as well as sensual and graceful. Yin's work is an emotional experience contrasted by strong, detailed physicality in all its complexity."
The evening concludes with "Hive," choreographed by Jennifer Backhaus. This piece is called "a percussive and intricate repertory piece for the full company. A complex series of interactions, the unfolding and dissolving relationships are musically driven and create a strong, viscous group dynamic."
If Jennifer's name sounds familiar, she was featured in OC Metro Magazine's 40 Under 40, and honored by Chapman University as Alumni of the Year for her artistic leadership of Backhausdance.
As a choreographer, Jennifer's works have been commissioned and produced by Brigham Young University, Chapman University, Los Angeles Ballet, McCallum Theatre, Segerstrom Center for the Arts, TDC of the Bay Area and Utah Regional Ballet, among others.
Many of Jennifer's works have been honored with awards, and her piece Disintegration was presented at The Kennedy Center in Washington, D.C. For Backhausdance, she has created numerous works, three of which have received multiple Lester Horton Awards for Outstanding Achievement in Choreography.
Currently a full-time dance faculty member at Chapman University, Jennifer is also a teaching artist for the Segerstrom Center for the Arts Education Programs, where she shares her love of dance and choreography with hundreds of students in public and private schools across southern California.
For tickets to the Backhausdance performance at Irvine Barclay, visit TheBarclay.org.