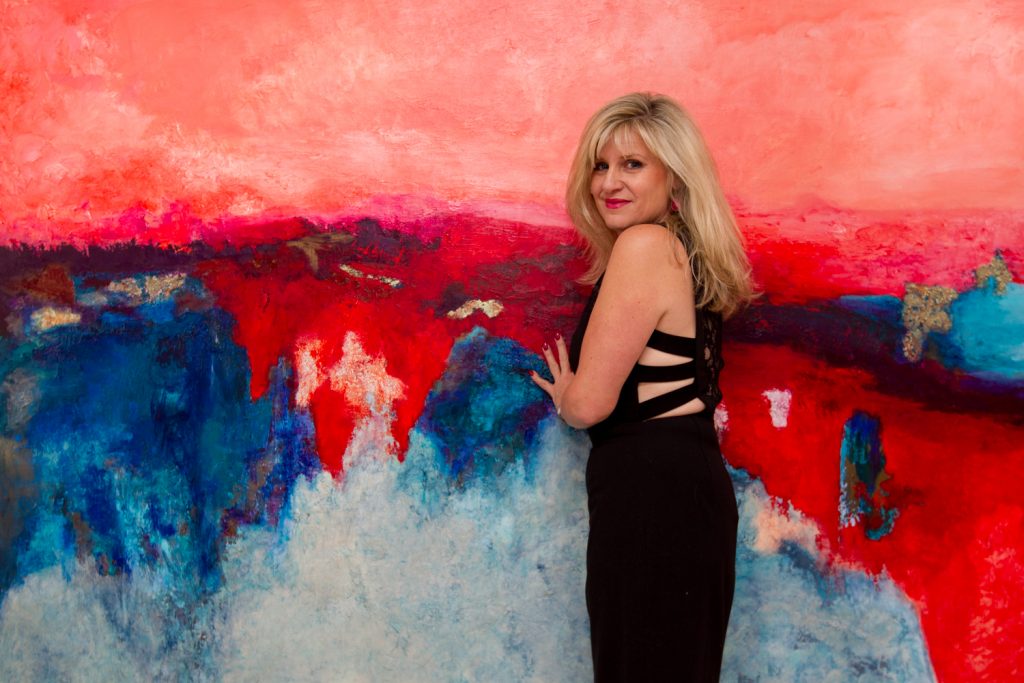 Newport Beach artist Georgeana Ireland has truly come full circle.
Ireland, who owns Ethos Contemporary Art on the Balboa Peninsula, will be featured in her one-woman show "Looking Forward/Looking Back" that opens this weekend at her gallery at 3405 Newport Blvd.
The opening reception begins at 6 p.m. Saturday. Guests will enjoy food, wine and live music. Street and valet parking will be available.
"It's a really fun night with a great crowd of people," Ireland said. "You never know who is going to show up… It's just a good time for everyone."
Adding philanthropy to the night, 10 percent of the proceeds will benefit Second Harvest Food Bank of Orange County.
Ireland specializes in large scale abstract art. She paints with thick impasto layers in oil and acrylic and then adds diamond dust, 24k gold leaf and holographic pigments. Her recent work has been described as being "lyrical" with a "dreamy narrative quality."
Her paintings are in private and public collections across the U.S. and she has shown in museums and galleries around the world.
"It is my vision to paint the mysteries of the subconscious and elements of the sublime. My art finds its roots in abstract expressionism, romanticism and automatism," Ireland explained. "In this era of uncertainty and unrest, I am creating a language of beauty and peace. I seek to share the quite place and create a bridge between emotion and art."
The show's title, "Looking Forward/Looking Back," is appropriate as it shows her current artistic direction as well as what brought her to where she is today as an artist.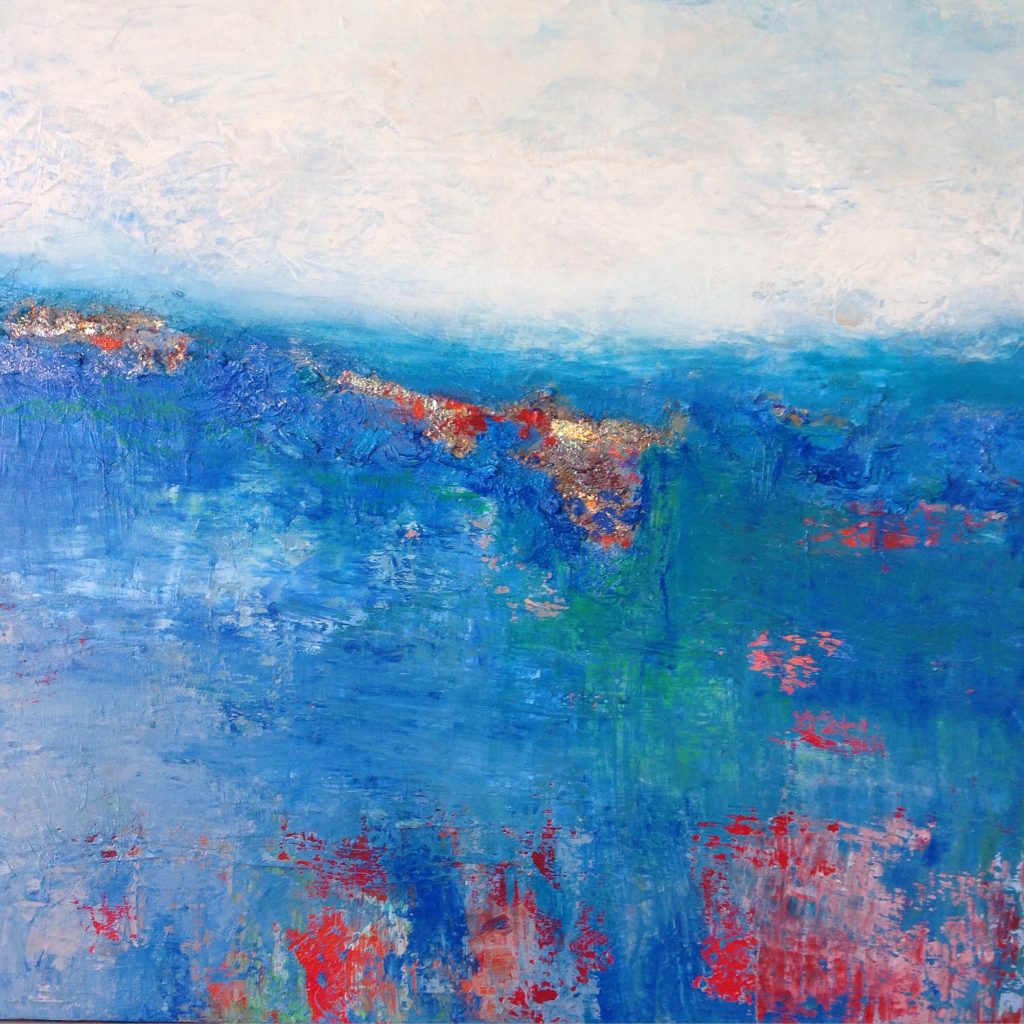 It will be a bit of a retrospective, displaying the different periods of her 30-year career. There will also be a few pieces from her personal collection, never before seen in public.
"It's a nice reflection of where I'm going and what I've done," Ireland said.
She recalled when she was just starting out in Portland, Ore., she was in a big city with a small portfolio trying to get into her first galleries.
"I was 23 years old, a divorced single mom from a small town with two children to support," she explained. "I was terrified to drive in the city so I walked from gallery to gallery."
Then one day she received offers from three different galleries to represent her.
She has come full circle since that day – she's now a gallery owner and helps other artists.
"It has been an incredible journey, sometimes very challenging, pursuing a career as an artist," she said. "It is exciting when those dreams start coming true."
For many years her work was displayed locally at the Fingerhut Gallery in Laguna Beach. When it closed, Ireland saw that as an opportunity to take things to the next step and opened Ethos Contemporary Art on the peninsula. The gallery is now celebrating its two-year anniversary.
"I find it both wonderful and amazing to be in the position I am in today," Ireland said.
She is grateful to work with more than 25 other incredible talents through her gallery. Ireland is passionate about the artists she works with, typically older artists who have mastered their work, "living legends" as she calls them. Ireland feels they deserve more recognition.
"I see it as my duty to share the work to both a local and international audience," she said. "So now I sit in both seats, both as a creator and also an encourager to other artists to help them to reach new heights."
Ireland said she is still growing as an artist. She joked that she never plans on retiring.
"I continually want to learn and grow every day," Ireland said. "I'm constantly pushing myself to go to the next level."
For more information, visit georgeanaireland.com and ethoscontemporaryart.com.