Crown Ace Hardware and Autism by the Sea Partnership
LOCAL HARDWARE STORES HAVE BEEN RAISING MONEY FOR THE LOCAL NON-PROFIT AUTISM BY THE SEA SINCE 2021
Local hardware stores have been raising money for the local nonprofit Autism by the Sea since 2021.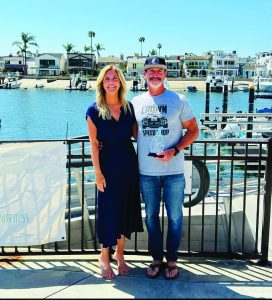 Crown Ace Hardware is a shining example of a business that is truly committed to making a positive impact in the community. For the past three years, they have been raising funds for Autism by the Sea and have raised nearly $25,000 in support of this important cause. Their dedication to fundraising at the local level is truly awesome and has strived to help make a significant difference in the lives of those affected by autism.
Another cool thing about Crown Ace's commitment to fundraising is the passion they bring to the table. It's clear that their efforts are driven by a genuine desire to make a positive impact and help those in need. The success of Crown Ace Hardware's latest round-up campaign is a testament to the hard work and dedication they have put into their fundraising efforts. It's great to see a business take such an active role in supporting important causes and to know that their efforts are making a tangible difference in the lives of those they are helping.
However, the impact of Crown Ace's fundraising efforts goes beyond just Autism by the Sea. Over the years, they have raised over $1.2 million for the Children's Miracle Network Hospitals, a remarkable achievement that demonstrates the depth of their commitment to giving back to the community, and thousands of dollars for the Ben Carlson Memorial Foundation, Newport Junior Guards, Project Hope Alliance and many others.
At its core, Crown Ace Hardware's commitment to fundraising is rooted in a desire to be helpful and make a positive impact in the world. Their actions serve as an inspiration to others, reminding us all of the power of collective action and the difference that can be made when we come together to support a common cause.
In a world where it is all too easy to become jaded or cynical, businesses like Crown Ace provide a glimmer of hope and a reminder that there are still people out there who are dedicated to making a positive impact in the world. Their example serves as a beacon of hope, inspiring us all to be more committed, more passionate, and more helpful in our own lives.
Wanna support Autism by the Sea? All three Newport / CdM stores are "rounding up" for ABS through the end of April. So stop by, do some shopping and donate to a great cause!
For more info on Autism by the Sea, check out autismbythesea.org. For more info on Ace Hardware, check out AceHardware.com