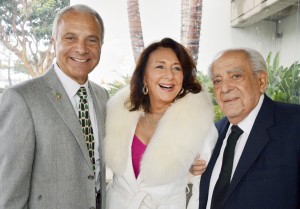 James and Catherine Emmi of Corona del Mar have filed a $12 million lawsuit against Chapman University for breach of contract, intentional fraud and deceit, intentional infliction of emotional distress and other claims.
According to the Chapman University Panther online magazine, James Emmi, 98, made an oral agreement to donate $12 million dollars to the construction of a new Chapman University science center in September, 2013.
The suit claims that he was told the pledge was revocable and that construction would start right away. Construction has yet to begin on a new science center, and the Emmis claim that Chapman refuses to release James Emmi from his pledge.
Other claims in the lawsuit include aggressive pursuits (including lunches and dinners) from Chapman President Jim Doti which wore down James Emmi to entering into a donation he did not fully understand.
According to The Panther, Chapman University issued a statement that read, in part, "Chapman University is deeply saddened by the misstatements in the complaint filed by the Emmis…The allegations do not reflect what occurred and completely mischaracterize the Emmis' interactions with the University. The University intends to vigorously defend this complaint and looks forward to the opportunity to prove the falsity of these allegations."
No court date has been set yet.