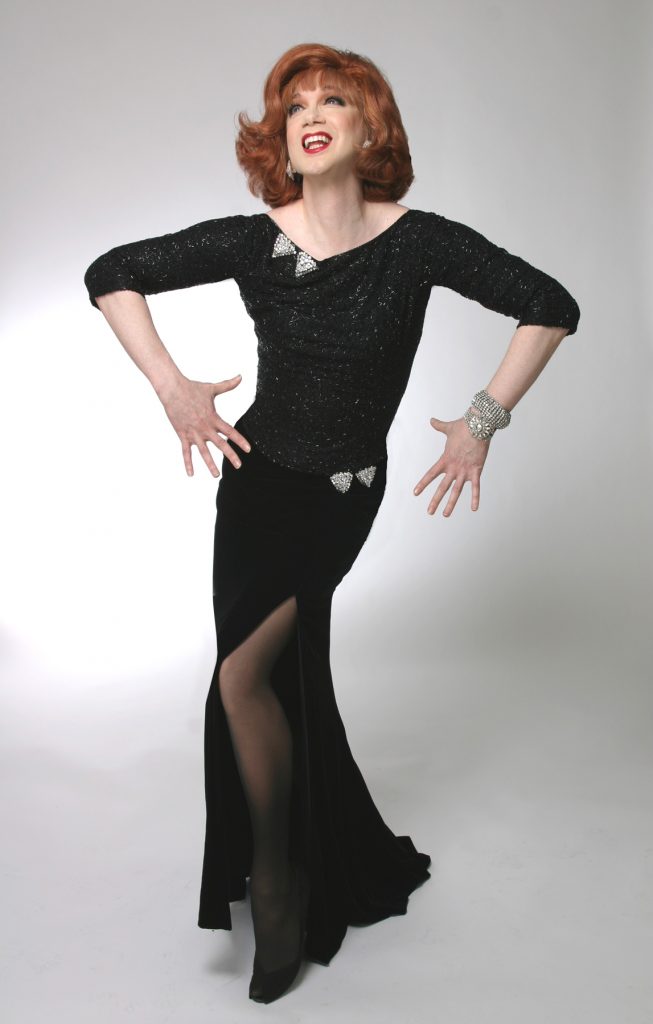 "For someone who spends a lot of time lying down, I have accomplished a lot," joked Charles Busch.
Indeed he has. A two-time MAC Award winner, Tony Award nominee and recipient of a Drama Desk Lifetime Achievement Award, the actor, playwright ("Psycho Beach Party," "Vampire Lesbians of Sodom," "The Tale of the Allergist's Wife"), novelist, screenwriter, director and drag legend, Busch brings his latest show, "The Lady at the Mike," to Segersgrom Center's Samueli Theater March 9-11.
Originally created for Lincoln Center's American Songbook series, "The Lady at the Mic" has Busch, along with longtime musical director Tom Judson, paying tribute through song and personal reminiscence to five extraordinary showbiz women: Elaine Stritch, Polly Bergen, Mary Cleere Haran, Julie Wilson and Joan Rivers.
"We put the show together for Lincoln Center, one night and that's it," said Busch during a recent interview. "I had to relearn it—it's a lot of material. It's roughly 65 percent music and 35 percent talking. I am really a story teller, I come to cabaret from playwright and acting, which is unusual—but I am an unusual fellow. I ask myself what do I have to offer, and what I have is unique. I tell stories about these women and add my experiences. We chose songs that were not obvious ones."
Busch said he wanted to serve the memory of these performers and create an interesting evening for the audience.
"It's one of my entertainments that I am most proud of," he said.
His three-night engagement at Segerstrom Center is his first stop on a whirlwind tour of five cities in 10 days, including San Francisco, Los Angeles, and Palm Springs.
Busch also recently released a CD, which he said he'll be "hawking in the lobby after the show. I have merchandise, and it sells. I'm dubious about it—but dubious and leery are my middle names."
One things he's not leery about is his audiences.
"I must say that in these few years we've bene traveling around, I've never had a bad audience," he confided. "Bad as in unresponsive. I may not be a household name, but in some households I am. My show is not what people expect. Who is this guy dressed like a lady" It's not a campy show, not an outlandish show. It's a rollercoaster in tone, I enjoy dramatic moments and then diffusing them with a bawdy laugh. But it's always genuine."
For tickets, visit SCFTA.org.