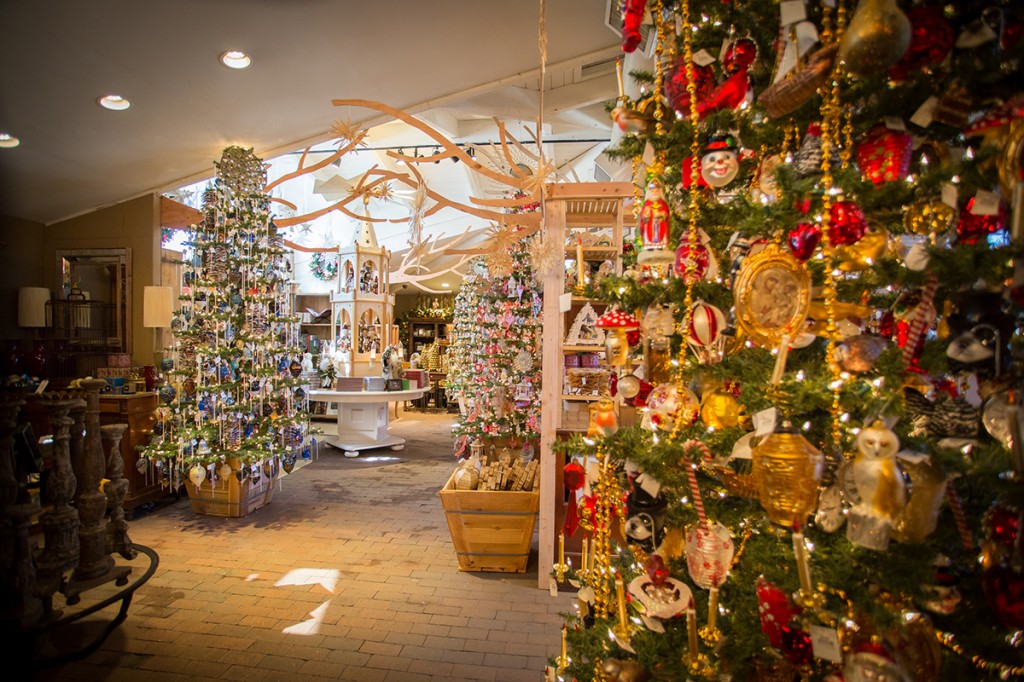 Christmas comes early to Newport Beach as Roger's Gardens unveils its Christmas Boutique now through the end of December.
Celebrate Roger's Gardens 50th anniversary as you stroll through the grounds and view 20 themed trees decked with ornaments, garlands, wreaths and treasures collected from around the world. Discover unique crafts, including nutcrackers and wooden toys.
Also on display through December is "State of Gold," an exhibit of California Impressionism—a period in history that was recorded by plein air painters who traveled to our pristine state. Explore the journey of California past and present with guest artists Janette Jones, Carolyn Hesse-Low, and Charles Muench, along with featured artists Daniel Aldana, Brian Blood, David Damm, Gil Dellinger, Robin Hall, Joe Paquet, and W. Jason Situ.
For more information, visit rogersgardens.com