By Katie Malin | NB Indy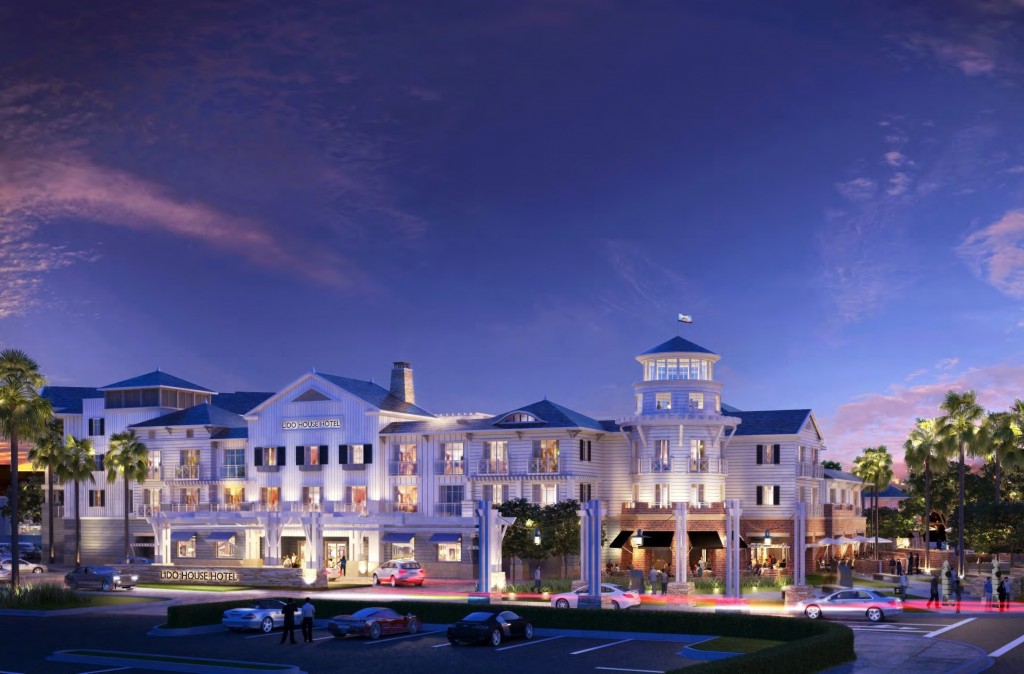 The Lido House Hotel received unanimous approval from Newport Beach City Council to expand its hotel square footage.
The City Council voted 7-0 this week to approve a 4,745 square-foot expansion for the hotel planned to replace the former City Hall Complex located at 3300 Newport Boulevard and 32nd Street.
"I think it's a modest adjustment in alignment with existing codes and ordinances," said Mayor Diane Dixon.
The extra space will be used to expand back of house areas used by staff, enlarge the hotel lobby and to construct additional administrative offices. The planned boutique hotel will boast 130 rooms, a restaurant, spa and parking spaces on a 103,470 square foot site.
The previous plans for the hotel limited it to 98,725 square feet. The additional 4,745 square feet will be divided amongst the hotel's two floors; 4,091 square feet will be added to the first floor and the remaining 654 square feet will be tacked onto the second story.
"We believe a superior product and service will be offered to our hotel guests and visitors," said Tony Wrzosek, vice president of planning and development at R.D. Olson.
However, there was some public concern for approving the expansion.
"This item is an unfortunate example of the problem that is chipping away at the trust of Newport Beach voters," said Newport Beach resident Jim Mosher.
Mosher cited previous projects that have been approved in the past that were later redeveloped into other projects, such as tennis courts into hotel rooms.
"The idea that somehow the developer always planned to build something larger but didn't tell (City Council)is just not true," said R.D. Olson attorney Sherman Stacy.
Planning for the Lido House Hotel began in September 2014 when City Council approved the 130-room Lido House Hotel to be constructed on the former site of Newport Beach City Hall. In October 2015, the City Council approved an amendment to the initial approval per the suggestion of the hotel's developers. During the final design phase, the developers determined that additional floor area was necessary for the project to succeed according to the city council's staff report.
Construction of the hotel is scheduled to be completed by the summer of 2017.