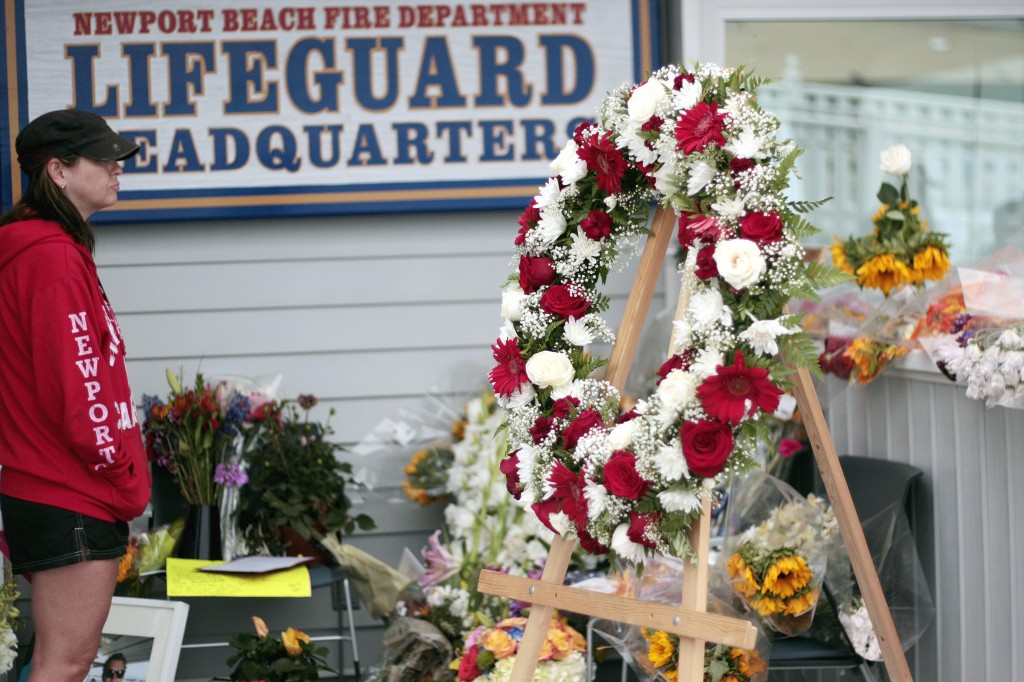 A memorial paddle out will be held at 9 a.m. this Sunday, July 13, at the Newport Beach Pier for Ben Carlson, 32, a 15-year veteran Newport Beach lifeguard who died Sunday while attempting to rescue a swimmer in distress, according to authorities.
Participants will gather on the beach before taking to the water, paddling out beyond the break and forming a circle as a sign of union with each other and with Carlson.
Conditions permitting, the paddle out will be close enough to the end of the pier that non-surfers can gather there to watch and participate.
Carlson is the first lifeguard to die in the line of duty, Newport Beach Fire Department spokeswoman Jennifer Manzella confirmed in a statement released Sunday.
"It is with deep sorrow that the Newport Beach Fire Department announces the on-duty death of one of our own," said NBPD Fire Chief Scott Poster earlier this week.
NB Lifeguard Dies in the Line of Duty
Shortly after 5 p.m. Sunday, a Newport Beach rescue boat identified a swimmer in distress in the 6 to 8 foot surf near 16th street, according to the press release.
The high surf and strong rip currents made for a busy weekend for the lifeguards, Poster said. They had made hundreds of other rescues already by that time on Sunday, he said.
"Ben entered the water to rescue the swimmer. After he successfully made contact with the man, both of them were hit by a large wave," Poster explained.
Other lifeguards attempted to assist Carlson, but the turbulent water conditions and up to 10 to 12 foot surf made it difficult, Poster said.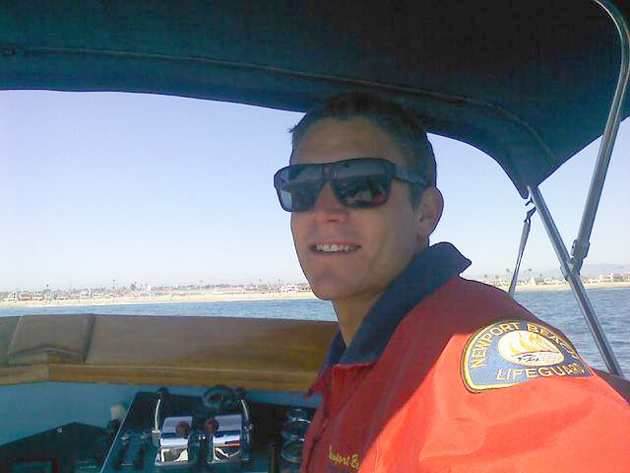 When Carlson didn't resurface, a massive search began.
There were 25 people in the water searching for Carlson, supported by 30 other individuals watching the waves from the shoreline, including City Manager Dave Kiff, the press release explains.
Members of the Orange County Sheriff's Department Harbor Patrol, Laguna Beach Lifeguards, State Parks personnel, and the Newport Beach Police Department helicopter joined lifeguard and fire department staff in the search.
His body was eventually located at approximately 8 p.m. between 27th and 28th streets.
Paramedics transported him to Hoag Memorial Hospital Presbyterian, where he was pronounced dead at 8:15 p.m., according to the Orange County Coroner's Office.
An autopsy will be conducted later this week, according to the OC Coroner's Office.
The swimmer that Carlson rescued made it safely to shore, Poster said
Local Lifeguard Remembered
There has been an outpouring of condolences and support from people across the region, state and country, as Carlson's story made the news nationally.
Locally, community members have expressed sympathy, including local boat inventor and city council candidate Marshall "Duffy" Duffield.
Mourners have placed flowers and cards at the lifeguard headquarters.
It's been difficult for Carlson's fellow lifeguards, who have been described as a family and many of whom helped in the search.
"What first responders do, in a time like this, is they bond," Poster said. "They sit together and talk about the rescue and the efforts involved in that rescue… It's the beginning of the healing of losing one of their own, one of their team members a person they've worked with for many, many years. They're just now learning, how are they going to deal without him."
Carlson joined the Newport Beach Lifeguards on March 26, 1999, and quickly became a leader, according to an online bio posted by the city.
He mentored "both new and more experienced lifeguards throughout the city," the statement reads. "He was generous and readily shared his experiences and insight with others, always striving to improve the agency's beach performance."
During his 15 years as a NB lifeguard, "he worked a variety of assignments in every division available: Tower lifeguard, unit lifeguard, Junior Lifeguard instructor, dispatcher, and (his favorite) rescue boat deckhand."
The longtime waterman was a well respected individual, Poster said. He was a nice guy, always willing to help and ready to give the shirt off his back, he described. He "always had a smile on his face," Poster recalled.
Carlson grew up in Rancho Cucamonga, where he attended Etiwanda High School.
Carlson studied at Riverside Community College before transferring to the University of California, Irvine. He received a Bachelor of Arts degree in psychology in 2005.
He played water polo under legendary coach Ted Newland at UCI, the bio explains He was a true "Newland-ite" and often quoted his favorite coach, it reads.
Officials described Carlson as exuberant, passionate, and a hard worker. He had a long-term goal of becoming a full-time NB lifeguard captain.
Carlson loved the ocean and was an enthusiastic big wave surfer. He would often share stories with co-workers of waves he caught in Mexico, Oahu's North Shore, Fiji, Samoa, Indonesia, New Zealand, and France.
The passionate waterman had other interests as well.
Carlson was also an avid golfer and joined his father for a few rounds in the desert whenever he could. The father son duo were also football fans, rooting for the Green Bay Packers. Ben Carlson was even able to visit the Packers' Lambeau Field with friends in 2010.
His favorite sports team though, was the Los Angeles Dodgers.
"Ben's love for the Los Angeles Dodgers was infamous among his friends," the city bio describes. "He was a season ticket holder who carried a Dodger coffee mug with him everywhere."
His hard working nature didn't stop with the lifeguards, he also bartended at some local hotspots: Malarkey's Irish Pub, Landmark Steakhouse, RA Sushi of Huntington Beach, and Wahoo's Fish Taco. He also recently worked for Wahoo's Corporate, assisting founder Wing Lam in setting up new restaurants throughout the country, according to the city bio.
"It's just an utter tragedy to lose a man of that caliber," Poster said.
Donations and Memorial Services
In addition to the paddle out, a memorial service will be held at 6:30 p.m. on the beach at Orange Street in Newport Beach. Casual or "Aloha" attire is requested.
The Newport Beach Ocean Lifeguards Association has begun a scholarship in Carlson's name. Donations can be sent to: Newport Beach Fire Department, Attn: NBOLA, P.O. Box 1768, Newport Beach, CA 92658-8915.
Please include "Ben Carlson Scholarship Fund" in the memo line on the check. The Association is a 501(c)3, and all donations are tax-deductible.