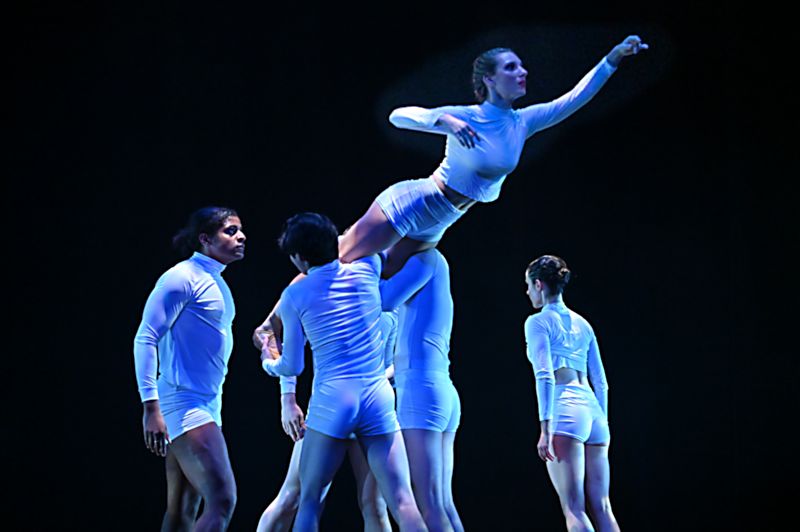 Corona del Mar resident Molly Lynch has been a dancer, teacher, choreographer, and Artistic Director for Ballet Pacifica from 1988 to 2003. She's currently Professor and Chair of the Dance Department at the Claire Trevor School of the Arts at UC Irvine. In 2017 she was awarded the Lifetime Achievement Award for Arts Visionary by Arts Orange County.
But Lynch's most well-known accomplishment may be the creation of the National Choreographers Initiative, which she founded in 2004. Designed to promote professional dance and to support the national dance community, NCI invites four choreographers of note to participate in this creative project while the community can see contemporary ballets performed for the first time.
For 2023, the choreographers selected to create and debut new works at NCI are Kristopher Estes-Brown, Ye Li, Ian Schwaner, and Carrie Ruth Trumbo.
"I am excited to return to the Barclay with NCI and present this group of incredibly talented choreographers and dancers," said Lynch. "This is a laboratory for the choreographers to develop their movement and thematic ideas. It's an intense creative effort that is both fun and rewarding, and I look forward to working with them."
Along with the choreographers, Lynch also invites 16 professional dancers from ballet companies around the country to participate in NCI.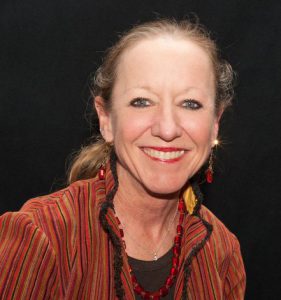 There will be three weeks of rehearsals before the showcase on Saturday, July 29 at Irvine Barclay Theatre.
Each NCI choreographer is given the freedom to choose the style and theme of their work. Unlike many dance programs, the evening will include each choreographer introducing their piece, followed by a Q&A session at the end, moderated by Lynch.
Over the years, NCI has hosted 69 choreographers who have produced 72 new works, and more than 30 of the works have gone on to be completed or premiered with companies throughout the United States and internationally.
About the Choreographers
Kristopher Estes-Brown is a choreographer best known for his athletic, expressive movement style, unique musicality, and eye-catching theatricality. Estes-Brown, who has danced professionally with numerous ballet companies across the country, has created over 90 original contemporary dance pieces as well as eight full-length story ballets. His stage works have been performed throughout the United States by numerous dance companies with great acclaim.
Ye Li is a multi-award-winning dancer who has performed lead roles in Giselle, Swan Lake, Don Quixote, Romeo and Juliet, A Midsummer Night's Dream, and George Balanchine's The Nutcracker, among others. He has worked with a wide range of world-class choreographers and is executive director and choreographer for the Oregon International Ballet Academy (OIBA), which he co-founded in 2015 with his wife Xuan Cheng.
Ian Schawner attended University of North Carolina School of the Arts where he danced leading roles in works by George Balanchine, Ethan Stiefel, Marius Petipa, as well as world premieres by Emery LeCrone and Susan Jaffe. He spent his summers studying on full merit scholarships at American Ballet Theatre School and The Joffrey Ballet School. He recently premiered his immersive dance film "Ode To Summer," which features several choreographic world premieres. Schwaner has also been commissioned for his choreography.
Carrie Ruth Trumbo is the resident choreographer and artistic associate of Pegasus Contemporary Ballet, a Dallas-based company formed in 2021. She has created four works for the company, one of which was awarded a TACA Pop-Up Grant. Her first full-length commission is set to premiere in June 2023. Trumbo has been with multiple ballet companies where she performed repertoire by Twyla Tharp, Ronald Hynd, Ma Cong, Edwaard Liang, and John Cranko.
This year NCI will offer both in-person and livestream tickets. In-person tickets are $20 to $60. Virtual access tickets are $20.
For tickets or more information, please visit www.thebarclay.org or call (949) 854-4646.
For more information on National Choreographers Initiative, visit http://www.nchoreographers.org.