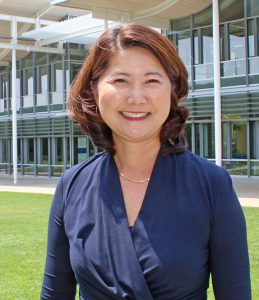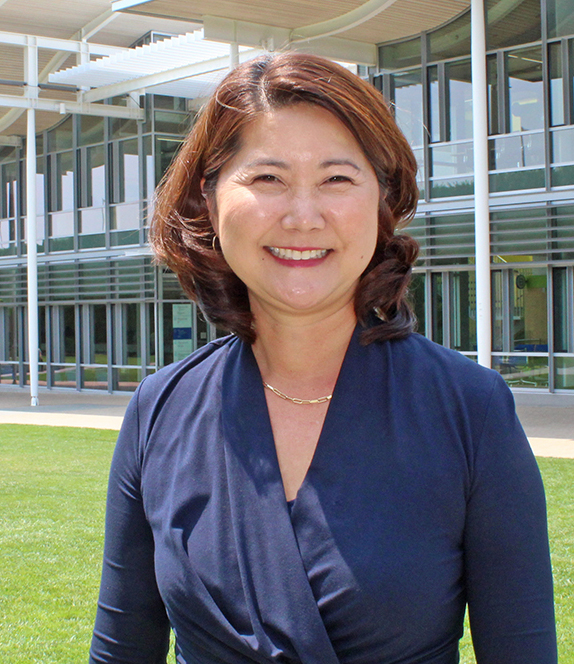 By Grace Leung, Newport Beach City Manager
I am pleased to report that a long-awaited water quality project, the Newport Bay Trash Interceptor, was approved this week by the Newport Beach City Council.
On Tuesday, July 11, the City Council awarded a $3.9 million construction contract to Brea-based Jilk Heavy Construction, Inc. We expect to break ground this fall and begin operations in 2024.
The Trash Interceptor is a sustainably powered, floating trash and debris collection system that will be built in the San Diego Creek between the Jamboree Road Bridge and MacArthur Boulevard Bridge, upstream from the Upper Newport Bay Nature Preserve.
The Trash Interceptor will greatly reduce the amount of trash and debris that washes into the bay, harbor and ocean areas adjacent to Balboa Peninsula from upstream inland communities of the Newport Bay watershed.
The Newport Bay watershed spans 154 square miles, encompassing the cities of Irvine, Tustin, Orange, Lake Forest, Laguna Hills, Costa Mesa, Santa Ana and Newport Beach, that includes a vast drainage network of storm drains, rivers, creeks and canals.
The Trash Interceptor, modeled after a similar system in Baltimore Harbor, will sit on a floating platform that rises and falls with the tide. The platform will be secured to the creek bottom by guide piles. The platform will hold a 14-foot wheel that spins using power from the creek's current or solar panels to move a conveyor belt.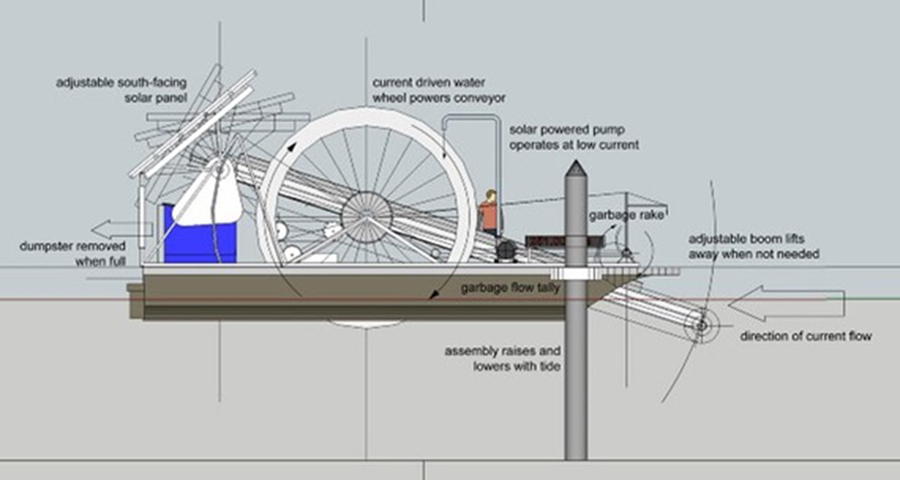 Trash floating downriver will be collected in four steps, as shown in the drawing above:
A boom system directs floating trash toward the Interceptor.
A spinning rake moves trash from the boom area to the conveyor belt.
Trash is deposited from the conveyor belt into a collection container.
When full, the container is moved by a short rail system to be transferred to a standard trash truck.
The system is expected to reduce the amount of waste reaching the Upper Newport Bay by 80 percent (from an estimated 100 to 300 tons a year). It will supplement other public and private efforts already in place – such as trash booms, storm drain collection systems, and floating skimmers – that protect sensitive aquatic environments.
I would like to thank our funding partners for making this project possible. They include the State of California, Help your Harbor/Surfrider Foundation, Ocean Protection Council, and the Orange County Transportation Authority. I also want to thank Senator David Min and Assembly Member Diane Dixon for requesting and advocating for the State funding, and the members of the City's Water Quality/Coastal Tidelands Committee for their ongoing support and advocacy of the project.
I look forward to bringing you further updates as we begin construction this fall.
Kings Road Park Gets Upgraded Benches
The City's Public Works Department recently coordinated the placement of three donated concrete benches at Kings Road Park, 1801 Kings Rd. The park is home to some of the most spectacular views of the bay and ocean in all of Newport Beach.
Following approval by the City's Parks, Beaches and Recreation Commission, City staff coordinated removal of the existing wooden benches. Then, a heavy crane was used to carefully install the replacement concrete benches. These long-lasting replacements are welcome additions for the many sightseers who enjoy the beautiful views this park has to offer.
Gateway Park Improvements
Work has been completed on the landscape, hardscape and lighting improvements at Gateway Park. Gateway Park comprises two turf and landscape areas on either side of Newport Boulevard at Via Lido. The enhancement project repaired and rebuilt cracked and broken planters, replaced the grass turf, refreshed the landscaping, installed new palm trees, and replaced the lighting and signage.
King Tide Related Clean Up Efforts
On July 1-5, the City experienced a King Tide event that brought light flooding to some of the community's ocean and bay beaches. As a result, several areas accumulated an excessive amount of trash and debris along the shoreline and the clean-up efforts lasted several days. The Public Works Department relies on several resources to assist with clean-up efforts, including on-call contracts and service providers. One of the contracted organizations is Trellis, a non-profit organization based in Costa Mesa that works with the unhoused to provide and develop job skills necessary to re-enter the job market.
Trellis focused on cleanup operations along the bayside beaches in Newport Shores and the Santa Ana River mouth. Through these labor efforts, an average of 300 pounds of trash and debris per day was collected and removed by Trellis.
Afterschool, Preschool Program Registration Opens July 20
Registration for Active Kids & Preschool 101 will open on Thursday, July 20, at 8 a.m. Get ready, since spots will fill up fast!
Parents can sign up for Annual or Fall Active Kids sessions held at Newport Elementary, Mariner's VJC, or the Community Youth Center. The fall season of Preschool 101 will be available at the Newport Coast Community Center or Mariner's VJC.
Register at https://www.newportbeachca.gov/government/departments/recreation-senior-services/youth-teen-programs.
Friday Night Movie in the Park, 'Minions,' at Mariners Park July 21
Bring your family, friends and neighbors out to Mariners Park on Friday, July 21 to enjoy some fresh air, free popcorn, free candy, free activities, and a live screening of "Minions: The Rise of Gru." The event begins at 7 p.m., around dusk. Remember to bring a chair, blanket or towel for comfortable viewing during the movie!
Trail Restoration Project in Buck Gully Begins Next Week
Restoration work on sections of the trail system throughout the Buck Gully Reserve will start next week. Irvine Ranch Conservancy, the City's open space management partner, will perform grading and compaction to restore damaged areas from the winter rain and eliminate areas that historically retain standing water. Trail work will be conducted through the rest of the summer and may temporarily close sections of the trail.
Learn to Maintain a Healthy Brain at OASIS – UCI Health Lecture July 19
The OASIS Senior Center will host a team from the UCI Institute for Memory Impairments and Neurological Disorders (UCI MIND) for a presentation on Healthy Brain Aging and Alzheimer's Disease Research on Wednesday, July 19, at 10 a.m.
The lecture will discuss how to implement healthy lifestyle practices to protect the brain as we age and to reduce risk for memory problems later in life.
To RSVP or get more information, call 949-644-3244 or email [email protected].
Be Well Mobile Crisis Response Update
The Be Well mobile crisis response team operates in Newport Beach 12 hours a day, 7 days a week to respond to mental and behavioral health crises. The mobile unit is staffed with mental health specialists and works closely with the City's police and fire departments.
This week, the Be Well team:
Transported two people to a crisis stabilization facility for treatment.
Transported a person to the Be Well sobering station for treatment.
Transported a person to a mental health assessment appointment.
Transported a person to a hospital after resolving a mental crisis.
Transported an older disabled adult to a motel after resolving a mental crisis.
Educated tourists and residents on the Be Well OC services and campus.
To reach Be Well: The mobile crisis team is dispatched through the Newport Beach Police Department. To request service, dial 911 or call the Police Department's non-emergency line at 949-644-3717.
Homelessness Update
This week the City's homeless outreach and response teams:
Transported a client to the Costa Mesa Bridge Shelter for an intake appointment.
Bridged a client in a motel ahead of a final housing appointment.
Met with a client to provide an ID waiver and housing paperwork.
Filed a report with Adult Protective Services for an older client.
Enrolled two new clients into services and completed referrals to the Yale Navigation Center.
Continued to shelter people. Twenty people who had been experiencing homelessness in Newport Beach are sheltered in the Costa Mesa Bridge Shelter.
Click here to view the latest homeless dashboard, which includes key monthly and yearly data on the City's homeless response: https://www.newportbeachca.gov/trending/community-issues/homelessness/monthly-homeless-count.