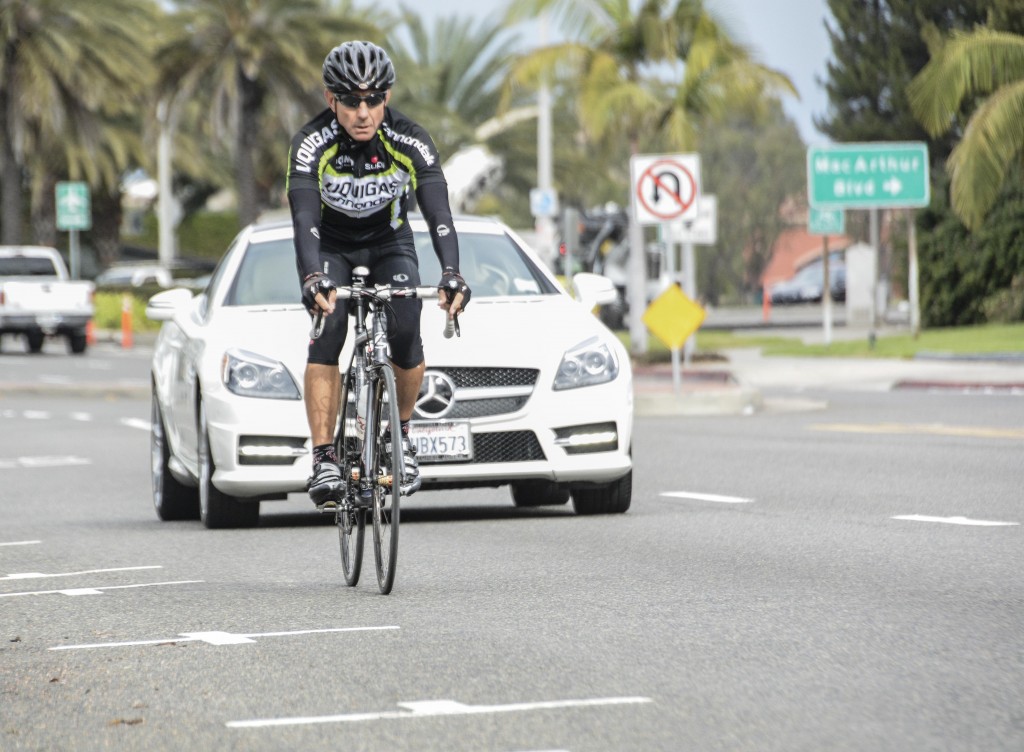 Culminating years of work by city staff, residents and bicyclists, and following yet another cyclist death last weekend, Newport Beach City Council unanimously approved the Bicycle Master Plan 7-0 on Tuesday.
"It is a $23 million capital plan for a 20-year horizon," said Councilman Tony Petros, who sat on the committee behind the plan. But, "It really is a vehicle for us to seek outside funds to implement this plan."
It will open up the opportunities for state and federal funds, Petros explained.
During a short presentation, City Civil Engineer Brad Sommers gave a brief history of cycling in Newport.
Newport Beach has always had a strong history of cycling and has always been attentive to the need of the cyclists, he said.
As the popularity of cycling increased, a safety task force was formed in 2009, chaired by Councilwoman Nancy Gardner. It sunsetted in 2010 and the Citizens Bicycle Safety Committee was formed to create the task force's recommended Bicycle Master Plan to "promote bicycle safety and responsible cycling."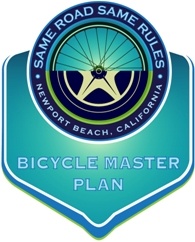 The plan reviews existing conditions, makes recommendations, suggests an implementation plan and considers a future evaluation.
There are approximately 93 miles worth of current bicycle facilities, including off-road trails, lanes, on-street routes and bicycle sidewalks, staff explained.
Recommendations include increasing the facilities to a total of 158 miles with the objectives of increasing cyclist comfort, encouraging cycling, and expanding the city-wide bicycle network considering all cyclist types.
The plan also proposes several programs that aim to educate cyclists and motorists, increase awareness for all users, encourage cycling as an alternate mode of travel, evaluate effectiveness of programs and improvements, and promote equity among roadway users.
Other recommendations include coordination with other agencies (like CalTrans), an ocean front study and back bay drive improvements.
The plan will be implemented over a 20-year period. There are 10 recommendations in the plan that are already in the works.
It also called for an annual review of bicycle-related metrics, present annual plan progress update to city council and coordinate with the annual budget, and review the Bicycle Master Plan every five years.
The committee's top priorities were improving Newport Heights to the beach route, improve Santiago Bike Boulevard and make it more bike friendly, sidewalk improvements where cycling is allowed  and looking for new locations, Bayside Drive complete street/multi-modal design improvements, Coast Highway and Newport Coast Drive right turn enhancements, and considering utilizing Coyote Canyon for a class one trail connecting Bonita Canyon Drive and San Joaquin Hills Road.
First priority programs include sidewalk cycling resolution update, a family education program, the "Be Seen in Newport Beach" campaign and bike parking in-lieu policy revision.
"My concern was that it would be for only one kind of cyclist," Gardner said. "This is so comprehensive it takes into account every level of bicycle riding."
There was "exceptional" public involvement, Sommers said.
The bicycling community has a lot of passion and are outspoken, said Councilwoman Leslie Daigle, and she hopes the new council continue the committee's efforts and keep the community involved.
Among the handful of speakers was resident Frank Peters, a Citizens Bicycle Safety Committee member who has been involved with the process since the beginning.
"The plan, I say, isn't perfect, but it's a great place to start," Peters said. "We have a lot of work to do to improve bike safety."
The plan is an important part of that, he said.
President of Newport Bay Conservancy Howard Cork also spoke, mentioning concerns on Back Bay Drive.
"It's a particular challenge as a street," he said, considering the size and the variety of users on the street.
He also asked the city to encourage people to maintain the speed limit, to consider the safety of pedestrians.
Another speaker asked council to vote no on the plan, saying the peninsula has been ignored. It's not a master plan when one areas has been omitted, he said. The peninsula has a great number of bicyclists and it needs to be seriously considered, he added.
That area was immediately identified by the task force and considered, Gardner replied.
"This document is full and complete and omits no part of our city," Petros responded, citing page numbers and specific examples in the plan.
"Clearly the peninsula is a key part of this," he said.
"It's not an easy issue to deal with," City Manager Dave Kiff added. "There's lots of passion on all different sides and you're not going to make everybody happy. But Brad (Sommers) did a really wonderful job on reflecting exactly what the committee wanted."
There were times that the committee faced difficult issues and people were very passionate on both sides, Petros noted.
"But we represented the best for this community," Petros said. "As a result of that, mobility in Newport Beach will be safer."