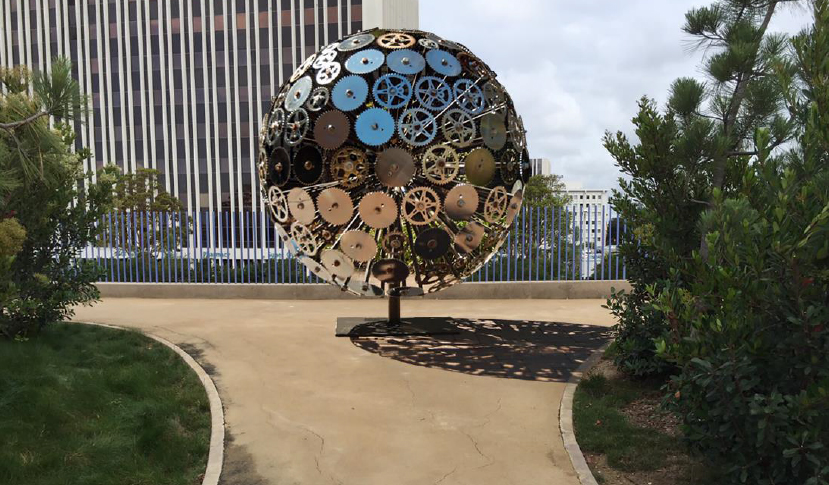 At the Newport Beach Arts Commission meeting on June 11, the commission approved 10 works of art, and proposed locations for each artwork within the Civic Center Park, to recommend to the City Council for approval as additions to the city's sculpture garden.
According to a power point presentation created by ArtsOC to be shown at the City Council meeting on June 23, a Call for Artists opened on March 9, 2015 with a submission deadline of May 1. More than 80 submissions were received from 43 states and two foreign countries, including 43 from California (eight from Orange County, one of those from Newport Beach).
Judging the competition were three Arts Commissioners (Rita Goldberg, Robert Smith and Charles W. Ware) and three acknowledged experts in the field: Julie Perlin Lee, Vice President, Collections & Exhibition Development for Bowers Museum; Joseph S. Lewis III, Professor of Art at UCI; and Todd DeShields Smith, Director and CEO for Orange County Museum of Art.
The initial online voting by the judges narrowed the field to 26 finalists. The judges met on May 21 and selected 10 works plus four alternates.
According to the staff report, the works were selected based on four criteria: Artistic Merit (artwork is of high-quality and demonstrative of originality and artistic excellence, and the artist has strong professional qualifications), Durability (must withstand the natural outdoor elements of coastal Southern California and requires minimal to no maintenance), Practicality (artwork is of appropriate subject matter for audiences of all ages and shall not exhibit unsafe conditions), and Site Appropriateness (artwork is suitable in scale to be seen in environment and suitable for viewing from all angles).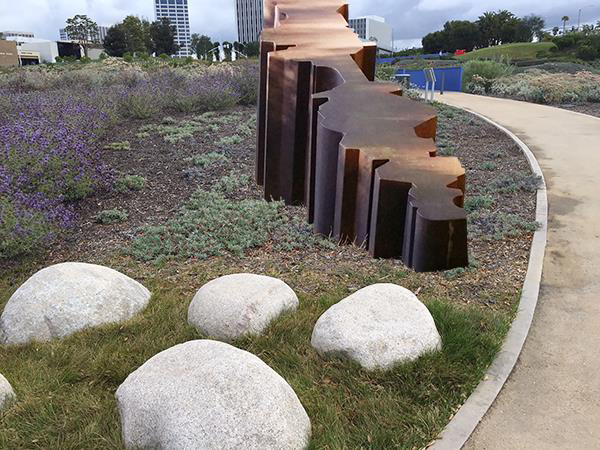 The 10 artworks will be on display for a two-year period, and will join 10 other artworks installed last year as part of a rotating exhibit.
According to the staff report, in August of 2013 the Newport Beach City Council authorized the City Arts Commission and City staff to implement a temporary sculpture exhibit in the Civic Center Park. The City Council approved the installation of 10 sculptures in year one of the project and an additional 10 in year two.
The temporary exhibition features public art in locations previously identified by Peter Walker Partners, the landscape architecture firm that designed the 14-acre Civic Center Park.
The pieces installed in year one are on display for two years and will be removed and returned to the artists in 2016. Those installed in year two (2015) will be removed in 2017.
Funding for the project was approved as part of last year's city budget, but some new council members elected last fall have let their dislike of the project be known.
In an email to supporters dated June 6, Councilman Scott Peotter noted that he voted against the 2015-2016 budget, which passed 4-3, and that one of the bad things about the budget was funding for "10 more pieces of 'art' in the park at $100-200K."
For more information, visit newportbeachca.gov.