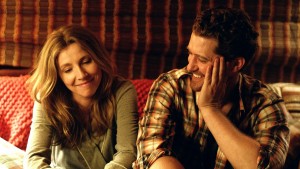 More than 50,000 moviegoers are expected to pack local cinema houses this month to view the nearly 400 films that comprise the 2016 Newport Beach Film Festival, which runs April 21 – 28.
The Festival opens on Thursday, April 21, with the world premiere of "After the Reality" starring Matthew Morrison, who was raised in Orange County and attended the OC School of the Arts.
"It's a great romantic comedy and we're proud to have the world premiere, especially with the local connection of Matthew having grown up in Orange County," said Newport Beach Film Festival Co-founder and CEO Gregg Schwenk.
"That will be shown at the Edwards Big Newport theater—we're taking over the bottom three theaters as well," added Co-founder and Festival Marketing and PR director Todd Quartararo. "The opening night reception will be back at Fashion Island, with 30 of the area's top restaurants, and special performances from 'Ka' by Cirque du Soleil. Those are the things that make me excited."
They're also excited about the UK Spotlight Films, which screen on Friday, April 22. The films are "Sunset Song," "High-Rise,"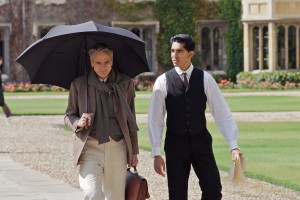 and "The Man Who Knew Infinity." There is a gala party after the screenings at Anthropologie in Fashion Island, which includes beverages provided by Tito's Handmade Vodka and Stella Artois, as well as tastings from Sweet Lady Jane, Ritz Prime Seafood and Le Pain Quotidien.
According to Schwenk, the Newport Beach Film Festival has been strengthening its relationship with the UK in partnership with Visit Newport Beach. They've been reaching out to UK filmmakers, and attended the BAFTA awards (England's equivalent of America's Academy Awards) to honor UK films on behalf of the Film Festival.
One element of the Film Festival that sometimes gets overlooked is the Youth Film Showcase on April 23, presented by ChopShop entertainment.
ChopShop will host a panel discussion at 11 a.m. on Saturday, April 23, at the Newport Beach Civic Center in the Community Room featuring industry leaders. Screening of the films submitted by high school students and awards will follow the panel presentation at 1:30 p.m. at The Island Cinema.
The theme of ChopShop's panel discussion is Careers in the Entertainment Industry. The panelists will discuss how their careers evolved and the requirements to be hired by a film production or entertainment-related company. A Q&A session will follow.
Experts on the panel include Blizzard Entertainment Director of Video and Post
Production Stuart Shook, VANS Video Producer Graham Nash and ChopShop
Principal Ken Anderson.
Many Southern California colleges also have short film programs screening April 23-24, including Chapman University, UCI, Saddleback College, OCC, and Cal State Fullerton.
For more information and a complete list of films and activities, visit NewportBeachFilmFest.com.