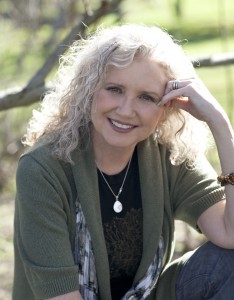 "Quick answers are not always the same as the right ones. I find that the truth I seek is most apparent to me when I take the time to listen."
Age-old wisdom from a man who has quietly sat back, and watched life pass him by.  Octogenarian, Albert Honig, a never-married beekeeper, is the type of man who sees the world in black and white. Absolute in his beliefs, Albert has always had more use, and a deeper affinity, for his bees than he has for human company.
After the shocking murder of his neighbor, and one-time closest friend, Claire, Albert is forced to look back on his life, reliving memories, and reconsidering old choices. At once both nostalgic and haunting, it is through these reflections that we see not only the sharp pain of regret, but also the healing power of making peace with one's past.
In her debut novel, "Telling the Bees," Peggy Hesketh expertly tells this tale from the richly narrated voice of Albert himself. Each chapter begins with a bit of beekeeping lore, describing in detail the behavior of bees, and habits of the hive.
In a winning display of her storytelling skills, Hesketh then weaves these factoids into the story, drawing parallels between the workings of the hive and human behavior, while at the same time, allowing the reader a glimpse into the world that shaped Albert's way of thinking.
As the Booklist review reminds us, "even quiet hives are deceptively active," and such is also the case with Albert.
While this is Hesketh's first novel, it is not her first foray into writing.  Having previously published short stories, she also teaches writing and rhetoric at the University of California,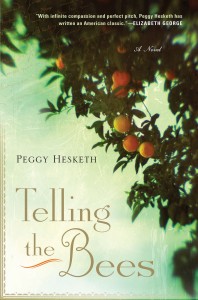 Irvine. She now brings this body of work with her, as she prepares to visit the Newport Beach Public Library on November 7 as the latest to appear in the popular "Library Live" series.
Library Live was founded in 1995 to provide a forum for outstanding authors to visit the library, and offer patrons the opportunity to engage in dialogue with bright literary minds. Since then, the program has grown to include playwrights, artists, directors, writing workshops, and other cultural programs. All events are offered to the public free of charge.
In this installment, writer Gordon McAlpine, author of the recent novel, "Hammett Unwritten," will serve as interviewer, directing the conversation with Hesketh.
The event takes place from 7 to 8:30 p.m., with doors opening at 6:30 p.m. to allow attendees to secure their seats. The evening will include the lecture, along with a Q&A, book sales and signing, and a coffee reception. Although admission is free, a $10 donation is suggested at the door.
While the presentation itself promises to be a fascinating look into what inspires an author to produce such a well-written story, it will also be a great opportunity to pick up an autographed copy of your next great read, as well as an invitation to meet a character sure to capture your heart, as much for his late-in life realizations, as for his often frustrating ways of viewing his world.
For more information about the event, please visit nbplfoundation.org, or call 949-548-2411.
For more information about Ms. Hesketh and "Telling the Bees," visit peggyhesketh.com.
Edie Crabtree is an avid reader and the mother of three active boys.  She can be reached at [email protected].