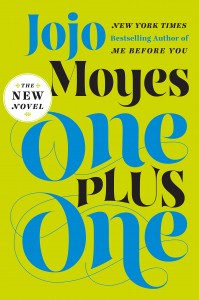 Whether you find yourself in the market for a Valentine this weekend, or already have a built-in "plus one," it is often times hard to live up to the Hollywood version of romance.
If your significant other hasn't penned a poem crafted in your soul's own vocabulary, stocked a picnic basket filled with symbolic foods to be eaten at the exact spot you first laid eyes on one another, or filled your bedroom and bathtub with candles and freshly plucked rose petals, you might feel as if you are being cheated on the very day made to pay homage to romantic love.
A dozen roses picked up at the corner market and a box of grocery store chocolate? Amateur hour, to be sure. At least, so says the almighty Valentine machine.
To me, a couple extra hours in bed Saturday morning, paired perhaps with a hand-written note and a slice or two of sourdough toast say, "I love you" just fine.
If you find yourself pining for a little more romance, how about finding it in the pages of a good love story?
Everyone knows the star players, Romeo and Juliet, Elizabeth and Mr. Darcy, and even Hazel Grace and Augustus. Here are a couple of love stories you may have missed, perfect for indulging in over the long Valentine's weekend.
If you were a fan of JoJo Moyes' "Me Before You," or simply want a quick read peopled with characters muddling their way through life like the rest of us, you might consider checking out another of Moyes' works, "One Plus One."
In this story, we meet Jess, whose husband has exited stage left, leaving her to raise her stepson and daughter, continuously struggling to make ends meet. One child is being bullied at school, and the other has been given the opportunity to attend a prestigious private school, which the family can't afford. If she could only get her daughter to the math Olympiad, she may be able to bring home the cash prize and thus, pay for her tuition.
Ed is a tech-geek millionaire busy fighting his own battles, legal and otherwise. Jess just happens to clean his vacation home. He has a car, and is apparently struck with a twinge of philanthropy, as he offers to transport Jess and her crew to the competition.
On the long, slow, awkward car ride, we will discover just what one plus one (plus a couple kids for good measure) can add up to.
If you are in the mood for a more sweeping saga, how about diving in to Diana Gabaldon's "Outlander" series?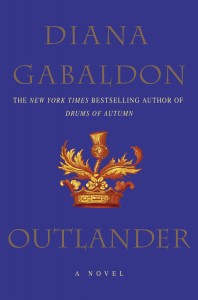 Spanning eight books and counting, and having recently inspired a television series by the same name, the "Outlander" books have been called, "a spellbinding love story for the ages," combining Harlequin-worthy romance with rich historic fiction.
It is 1945, and Claire Randall, a combat nurse, has just returned from war. She and her husband Frank embark on a second honeymoon to the British Isles, where Claire is whisked back in time to 18th century Scotland after wandering in to an ancient stone circle.
Back in 1743, Claire meets James Fraser, the second great love of her life, and a young Scots warrior. She is torn between fidelity to Frank, and giving in to the growing feelings she has for James. In what ensues, we see Claire living two great love stories, in two different centuries.
Readers looking for an escapist bodice ripper will not be disappointed, but will get the additional treat of being immersed in a lush history of the Scottish Highlands. Be forewarned however, I am told that the novel's 600 pages fly by, and you will want to have the second book, "Dragonfly in Amber" close at hand.
Whether you enjoy caviar by candlelight, sourdough toast in bed, or a good book with a cup of tea, here's to finding a little love in the air, even if Cupid's arrow misses the mark.
Edie Crabtee is an avid reader and the mother of three active boys. She can be reached at [email protected].