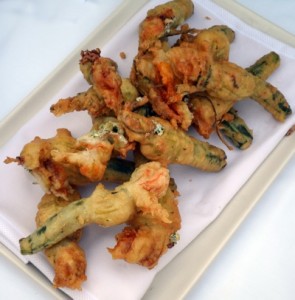 The temperature is sizzling, and so is Five Crowns, which just turned up the heat in its kitchen with the hiring of new Executive Chef Greg Harrison, who will lead the culinary team behind Corona del Mar's gastronomic institution and its adjoining SideDoor gastropub.
Harrison takes over the lead from Ryan O'Melveny Wilson, who will continue as the executive chef for Lawry's Restaurants Inc., owner of Five Crowns.
It's another step in the maturation of the Five Crowns menu, which for many years offered traditional "old school" dishes that have pleased diners for more than four decades, yet made Five Crowns more of a special-occasion restaurant than a haven for those looking for more of a chef-driven experience.
Harrison, a native of Los Angeles and a graduate of Le Cordon Bleu, has crafted remarkable cuisine with Chef Roy Yamaguchi in Maui, and with the MGM Grand culinary team in Las Vegas. At MGM, Harrison worked under chefs Fabio Trabocchi, Michael White, and Michael Mina before moving on to work at Morimoto in Napa.
Harrison's culinary endeavors follow his personal mantra: "To learn, to live, to love, and to leave a legacy."
Harrison was recently introduced at a special media tasting, where he and Wilson concocted a handful of exotic yet mouthwatering dishes that displayed the team's creative culinary flair.
"We're thrilled to have Chef Harrison and his amazing team lead Five Crowns and SideDoor," said Wilson. "Greg has the passion, skills, and vision to further Five Crowns' role as one of Orange County's best restaurants."
Harrison's culinary team includes sous chefs David Moldovan (formerly with Sundried Tomato American Bistro in San Clemente) and Steve Kling, who has worked in the kitchens of Mark Peel, Katsuo Nagasawa, and Thomas Keller.
This chef makeover follows last year's interior renovation, and gives Five Crowns a fresh ambiance in both the kitchen and dining room. It also continues Wilson's focus on sourcing the best organic ingredients carefully selected from local farmers markets.
Harrison is putting his stamp on the menu by offering a Chef's Supper on Friday nights, starting Aug. 17. This one-of-a-kind dining adventure is designed for eight to 10 people and includes paired beverages (beer, wine, cocktails, or even interesting juices).  Reservations are required for the experience, which is $100 per person, eight persons minimum per party.
For more information or to make reservations, call 949 -760-0331 or visit thefivecrowns.com.
***
Love wine but wish you knew more about how it's made or what varietals pair with what foods? Maybe it's time to go back to school – OC Wine School.
OC Wine School was recently founded Newport Beach residents Peter and Holly Smith, who have been leading wine tours of Europe, South America and the U.S. for more than 20 years. Their goal is to help wine lovers increase their knowledge and understanding of wine in a relaxed, fun environment.
That environment is Giracci Vineyards in Silverado, a beautiful award-winning winery and ranch hidden in OC's foothills that is open to the public Fridays-Sundays.
Classes at the OC Wine School are geared towards different levels of interest and experience. The introductory sessions teach basics such as grape varieties, tasting techniques, wine serving tips and understanding "wine-speak."
Intermediate courses include regional comparisons, matching food with wine, ordering in restaurants and spotting faults.
Advanced level participants will get pointers on building their dream cellar, buying wine at auction and how to be a VIP guest at wineries. They will delve deeper into tasting and blending, learn about the mysteries of "terroir" and explore more technical aspects of winemaking.
Theme classes focus on specific regions, wine and food pairing, cooking lessons (both the Smiths are chefs), and even art and wine afternoons. The school also offers customized classes for private and corporate clients (either at the vineyard or off-site).
I attended one of the OC Wine School classes and was impressed with the depth of Peter Smith's wine knowledge, and with the fabulous food display prepared by Holly Smith.
Peter, who has been writing about wine for many years and is a regular contributor to the monthly Sommelier Journal, says "I always used to tell people that I was just the conduit that enabled the world's best winemakers to pass their secrets on to visitors, but after knocking around with them for twenty years, their secrets have rubbed off on me."
During the classes, which are generally held on Thursday evenings, guests enjoy gourmet hors d'oeuvres as they sample and learn about wine.
And in case you're wondering about Giracci Vineyards, it's the "home away from home" estate of Newport Beach residents Chad and Linda Kearns, who released their first vintage in 2006.
The Introduction to Wine Tasting class on Aug. 9 was sold out, but the Intermediate Wine Tasting class on Aug. 16 still has room, as does the Food and Wine Pairing class on Aug. 23. Classes start at $65 per person and include 6-8 wines and hors d'oeuvres, although there are discounts for multiple classes.
For a complete list of classes, visit www.OCWineSchool.com.