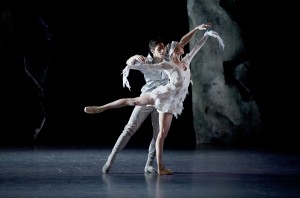 Fizzing with romance and a flair for the dramatic, March pops the cork next week on a pair of must-see arts events.
Promising to enchant the senses while celebrating masters of classics both centuries-old and perfectly modern, two of Orange County's favorite venues welcome in the month with stellar style.
Segerstrom Center for the Art's International Dance Series will present the much anticipated American premiere of Les Ballets de Monte-Carlo's "LAC," Choreographer-Director Jean-Christophe Maillot's visceral re-imagining of "Swan Lake" in Segerstrom Hall March 7-9, while Pacific Symphony's Classical Series continues in the Renée and Henry Segerstrom Concert Hall with an aural buffet of nineteenth-century France's impressionist composers featuring Ravel's Piano Concerto March 6-8.
Following the unforgettable artistry of last fall's "Diana Vishneva: On the Edge" and the American premiere earlier this month of Hamburg Ballett's powerful yet poignant "Liliom," the Center's dance series is set to wow audiences once again with Maillot's "LAC."
The award-winning choreographer accepted the directorship of Les Ballets de Monte-Carlo more than two decades ago, and since then Maillot's visionary take on both the nature of and future for classical ballet has brought the company much deserved international acclaim.
Les Ballets de Monte-Carlo made its Center debut in 2012 with Maillot's exquisitely avant-garde take on "Cinderella," and they return with another thoughtful full-length re-telling of "Swan Lake."
This famous white swan/black swan saga of spells cast and love lost premiered in Moscow's Bolshoi Theatre in 1877 and has had many incarnations since. Maillot's "LAC" melds old with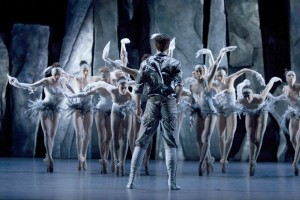 new, partnering Tchaikovsky's splendid, pulse-pounding music with sleek, elegant costumes and the choreographer's own unique movement vocabulary.
From feathered hands to whip-quick turns and fluid, lissome lines, this Swan Lake is a virtuosic masterpiece that just may become a twenty-first century classic.
From classicism to romantic impressionism, the nineteenth century saw a new style of composing emerging in France, rife with a lilting energy and unexpected excitements. With "Ravel's Piano Concerto" Pacific Symphony delves into that time, with a program planned to enthuse and delight.
Under the baton of Swiss guest conductor Thierry Fischer, currently music director of the Utah Symphony Orchestra, the concert opens with Claude Debussy's ethereal "Prelude to the Afternoon of a Faun." Inspired by Stéphane Mallarmé's poem "Afternoon of a Faun," it was later interpreted by the legendary Vaslav Nijinsky, who not only choreographed a now famous dance to it for Diaghilev's Ballets Russes but also performed the lead at its Paris debut in 1912.
A beautiful, moody daydream of a piece, Debussy's "Prelude" is followed by guest artist and French pianist Alexandre Tharaud, stirring things up with Maurice Ravel's jazzy Piano Concerto in G Major.
Drawing on influences from Mozart to Saint-Saëns, Berlioz brought in element of Spanish folklore, blending Basque and Spanish melodies into a dazzling, multi-faceted musical gem.
The evening concludes with the burst of passion that is Hector Berlioz's Suite from "Romeo and Juliet." Whether tutu-wearing or bow-wielding, dramatic, tragic love stories are embodied in both the arts themselves and the artists that create them.
Overcome after attending a performance of Shakespeare's play, the composer pushed himself to express the characters (and his own) emotions in this master work that delineates universal themes of love uplifted and desire unleashed.
Les Ballets de Monte-Carlo performs "LAC- After Swan Lake" March 7-9 at Segerstrom Center for the Arts. For tickets visit scfta.org or call (714) 556-2787.
Pacific Symphony's "Ravel's Piano Concerto" takes place March 6-8 in the Renée and Henry Segerstrom Concert Hall. For tickets call (714) 755-5799 or visit PacificSymphony.org.