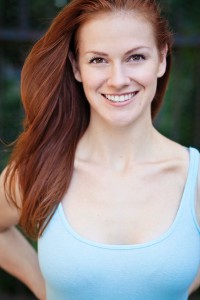 Gamblers, gangsters and dolls are coming to Segerstrom Center for the Arts next week thanks to the Broadway touring production of the legendary musical "Guys and Dolls," running April 14 – 19.
Based on characters created by Damon Runyon, "Guys and Dolls" is the musical tale of gamblers Nathan Detroit and Sky Masterson, the "dolls" they fall for, and the gangsters they get mixed up with.
"Guys and Dolls" first opened on Broadway in 1951 and ran for more than 1,200 performances, winning five Tony Awards in the process, including Best New Musical. A 1992 revival of "Guys and Dolls" starring Nathan Lane garnering four Tony Awards including Best Revival of a Musical. The New York Times calls it "the show that defines Broadway dazzle!"
One of the "Guys and Dolls" ensemble members who is excited to be performing in Costa Mesa is Skye Bronfenbrenner,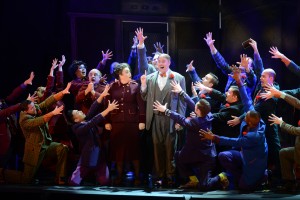 who recently toured in "Beauty and the Beast."
Bronfenbrenner, who lives in New York, grew up in Orange County, attended Huntington Beach High School and later obtained her BFA in Music Theatre from UCI.
"I do have lots of friends in the area," confirmed Bronfenbrenner during a recent phone interview. "I performed at Huntington Beach Playhouse when I was younger. I've always known I wanted to do this as a career."
Bronfenbrenner started performing when she was 11, and remembers looking up to the girl that was playing Peter Pan and wanting to be like her. Three years later, Bronfenbrenner played the same role, and had young girls thinking they wanted to be like her. Safe to say, she was hooked on musical theater.
Although she has performed in many musical, "Guys and Dolls" was new for her.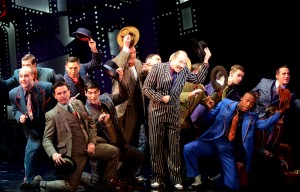 "I've never done the show but always wanted to do it, so I was thrilled to get the call," she said. "The show is so much fun, it's like a party. It has a ridiculous story about gangsters and mission dolls thrown together in New York, but it's also a fun show for the whole family."
Speaking of New York, Bronfenbrenner said it's the best place to be as far as opportunities to audition, although she admitted "I would be here anyway—the energy, the heartbeat. The city has a life and a soul."
"I am living the dream," stated Bronfenbrenner. "I could not ask for more than what I have. I love my job. Yes, there are times when you have to get up early, its hard to be on tour, but the instant the overture starts, I know I could not trade this for any other career."
Bronfenbrenner said she's always wanted to perform at Segerstrom Center.
"I have seen so many shows there, I have great memories. After every show I saw, I remember wanting to be up o that stage. And now, I am!"
For tickets, call (714) 556-2121 or visit SCFTA.org.