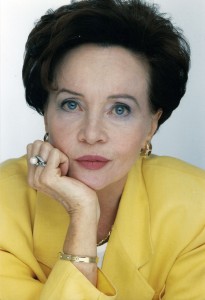 Renowned actress Leslie Caron danced with Gene Kelly in "An American In Paris," sang with Maurice Chevalier in "Gigi," and starred opposite Fred Astaire in "Daddy Long Legs." But she's never appeared on stage in Orange County–until now.
The Laguna Playhouse has nabbed the noted actress as the star of a play called "Six Dance Lessons in Six Weeks" that runs November 26 through December 29 as part of the Playhouse's 2013-2014 season.
According to a press release issued by the Playhouse, "Six Dance Lessons in Six Weeks" is a touching human comedy about a formidable retired woman, Lily Harrison, who hires an acerbic dance instructor, Michael Minetti, to give her private dance lessons —one per week for six weeks— in her gulf-front condo in St. Petersburg Beach, Florida. What begins as an mercurial relationship blossoms into an intimate friendship as these two people from very different backgrounds reveal their secrets, fears, and joys while dancing the Swing, Tango, Waltz, Foxtrot, Cha-Cha, and Contemporary Dance.
Since its Broadway premiere in 2003, "Six Dance Lessons in Six Weeks" has been translated into 12 languages with more than 50 productions. 
But before The Playhouse gets to December, it basks in the summer glow of the sparkling musical "I Do, I Do" this July. The show stars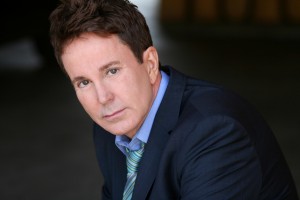 David Gaines, known for playing the title role in Andrew Lloyd Webber's "Phantom of the Opera" more than any other actor. He's since performed with symphony orchestras throughout the country, and received acclaim for starring roles in "Man of La Mancha" and most recently a concert version of "Mack and Mable." "I Do, I Do" offers fans a rare chance to see Gaines in an intimate setting. 
Additional season Main Stage plays include Noel Coward's rarely produced "Fallen Angels," a musical tribute to Johnny Cash called "Ring of Fire," the OC Premiere of the Reduced Shakespeare Company's "All the Great Books," and Joan Didion's "The Year of Magical Thinking" starring another noted stage name, Linda Purl.
Additional shows will be offered from Hershey Felder and Rita Rudner.
For information, visit LagunaPlayhouse.com or call (949) 497-2787.