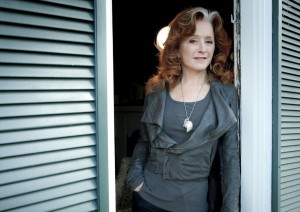 Pacific Symphony takes a walk on the wild side next week with the debut of its indie-driven, blues-infused Wavelength Festival of Music at the OC Fair's Pacific Amphitheatre.
Dishing up more diversity than the fair's famed fried food-bites, Wavelength offers up a tempting tasting menu of musical styles from country pop to psychedelic rock, with four outdoor evening concerts scheduled from Thursday, August 22 to Sunday, August 25.
It's a calculated risk for the cultured and classical Pacific Symphony, but one with plenty of promise for an eclectic musical palate.
Presented with sponsorship by the new Mercedes-Benz CLA, Wavelength may mark a temporary departure for the Symphony from its more traditional concerts, yet the orchestra's passion to expose new audiences to quality music and its commitment to the expansion of the art form through collaboration with contemporary musicians make this one adventure worth embarking upon.
With a goal of reaching out to both a younger and more musically mixed audience, Wavelength's concerts will meld the symphonic with the modern, featuring musical acts and performers from iconic singer-songwriter Bonnie Raitt to Los Angeles-based rockers The Airborne Toxic Event.
Raitt kicks off the Festival Thursday night with her unmistakable brand of blues, with two opening acts: fellow Grammy-winner and Delta blues artist Keb' Mo' with his unique post-modern mash-up of folk, rock, jazz and pop, and the Barry Perkins Collective, an OC-based group featuring Pacific Symphony principal trumpeter Perkins with fellow orchestra members cellist Laszlo Mezo and violinist Rob Schumitzky, who promise to set the evening off on the right note with a jazz-around-the-world musical melee.
The winner of "Best New Artist" at the 2013 OC Music Awards, Irvine-based singer/instrumentalist Nilu takes to the stage for Friday's concert along with indie rock faves Delta Spirit as well as L.A.'s alternative rock gods, The Airborne Toxic Event, who will perform with members of Pacific Symphony.
Saturday brings KCRW Music Director Jason Bentley to the foreground for "KCRW Presents."  The popular host of such signature shows as "Morning Becomes Eclectic" and "Metropolis," Bentley curates an evening of electronic dance music which finds him serving as DJ for a set in addition to introducing avant-garde artists Z-Trip and Bonobo, who will perform their music along with members of the Symphony.
In celebration of the 40th anniversary of Pink Floyd's unforgettable album "Dark Side of the Moon," renowned London-based concert pianist AyseDeniz will open the final night of Wavelength by performing some of its greatest hits on the grand piano.
More Floyd follows, with notable rock historian and radio personality Uncle Joe Benson of 100.3 FM The Sound ushering in the international touring tribute band Windborne to join with the Pacific Symphony in playing "Dark Side of the Moon" cover to cover. What a finale!
 Pacific Symphony's Wavelength Festival of Music runs August 22 – 25 at the O.C. Fair & Events Center's Pacific Amphitheatre on Fair Drive in Costa Mesa. Concert events begin at 5:30 p.m. on the concourse, followed by main stage performances beginning at 6 p.m. Tickets range from $25- $95. To purchase go to ticketmaster.com. For more information visit WavelengthFestival.org.