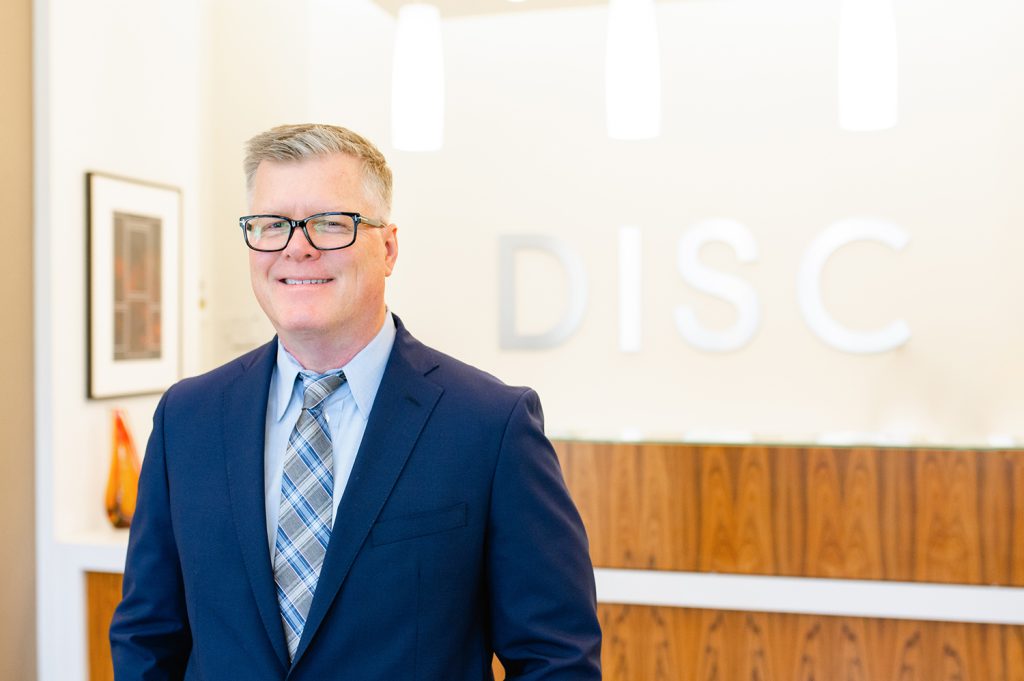 DISC Surgery Center at Newport Beach continues to strengthen its team with two new additions.
Renowned spine surgeon Dr. Todd Peters has become a physician partner at DISC, while surgical services pro Andre Schotte assumes the role of ASC administrator.
Both join the surgery center as it experiences a 20 percent annual growth over the last three years and prepares to expand its data-and-results-backed model throughout California and beyond.
"This is a pivotal moment in DISC's growth story, so it is crucial that we assemble a team with just the right combination of skill, leadership and commitment to quality to help lead us forward," said Karen Reiter, Vice President, Operations and Payor Management for TriasMD, DISC's parent company.
Reiter, who helped Dr. Robert S. Bray, Jr. launch DISC in 2006, served as its administrator until she was promoted to her current role.
"Dr. Peters and Andre Schotte absolutely fit the bill and we're excited to have them," she said.
Todd Peters, MD is a fellowship-trained orthopedic spine surgeon recognized nationally for his leadership and innovation in minimally invasive surgical (MIS) techniques and regenerative biologics. Drawing from more than two decades of experience in top-to-bottom spine, he takes a highly personalized approach to patient care wrapped in a fierce commitment to minimalism.
Highly skilled in the most advanced MIS approaches, he is able to use smaller incisions involving a smaller environment, which reduces tissue and muscle damage. His patients, as a result, experience shorter recovery time and better long-term outcomes, all with less pain and a quicker return to their active lives.
"Returning to Southern California after 10 years in Colorado, I wanted to join a team of staff and physicians focused on all aspects of treating problems of the spine," said Dr. Peters. "So I was naturally drawn to DISC, the area's largest growing collection of spine professionals in a truly next-level facility that can offer patients more options for the best treatments of their problems."
Andre Schotte brings more than 13 years of combined leadership experience in ASC and hospital administration to DISC and has worked in spine and orthopedics since 2012. Most recently, he served as Director of Nursing and Administrator for the Center for Orthopedic Surgery in Van Nuys, a six-OR center for which he created a physician resident program with UCLA and secured the capital for 23-hour stay capabilities. Schotte's background also includes OR manager and various spine-lead positions with Presidio Surgery Center, SCA, Kaiser and several orthopedic and spine-focused facilities.
Prior to his work as an administrator, he spent 10 years as a PICC nurse at Sharp and the County of Riverside.
DISC Surgery Center at Newport Beach is a purpose-built outpatient facility focused on pioneering minimally invasive spine surgery, diagnostic and interventional pain management and orthopedic surgery. DISC is a subsidiary of TriasMD, a Chicago Pacific Founders portfolio company, and also an official partner of Red Bull Athlete Performance Center.
For more information, visit www.discmdgroup.com.