By Justin Swanson | NB Indy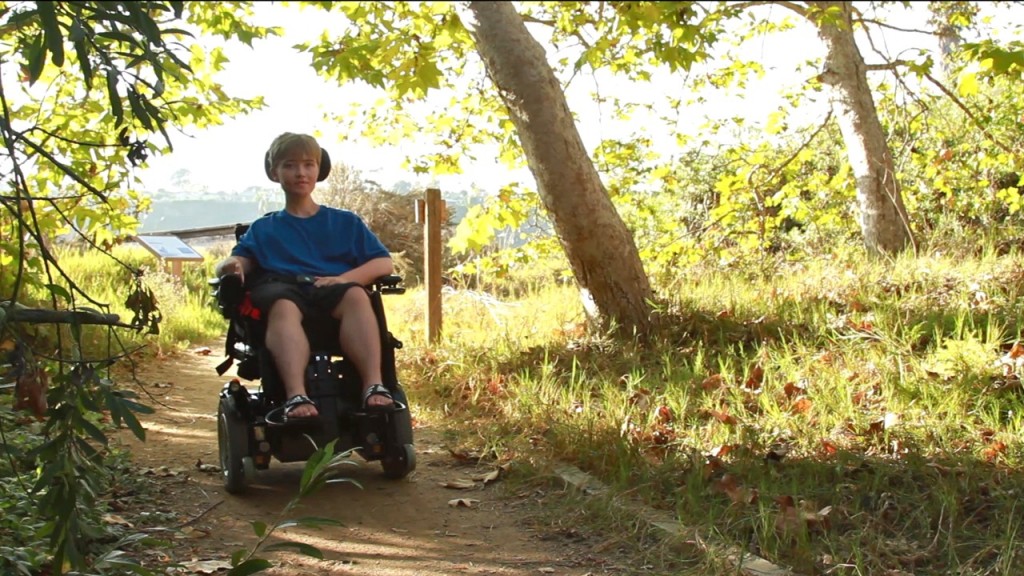 "The thing to think and to ponder is that all people have different ailments," explained Newport Beach resident Catherine Jayasuriya, director and producer of the film "Dusty's Trail: Summit of Borneo" that screens at this year's Newport Beach Film Festival on April 26 at the Lido Theatre.
"But we're still all people, all human," she added. "We share the same emotions. They are the ties that bind us together: Love, kindness, happiness, joy, laughter."
Jayasuriya's film is an emotional journey across two worlds, paralleled by personal plight and purpose.
Her son, Dusty, suffers from Duchenne muscular dystrophy, a disease that slowly withers every muscle in the body. The heart, being a muscle, eventually succumbs to its own degenerating weakness. Most boys do not live past their mid-20s. Dusty is 20. He has been confined to a spine-aligning wheelchair since age nine.
Inspired to raise awareness about the disease and to achieve something in her son's name, Jayasuriya devised the concept of climbing Mount Kinabalu, the large mountain situated outside the city of Kota Kinabalu, where she was raised on the island of Borneo in the center of Maritime Southeast Asia.
"Dusty's Trail" is the documentary of the second annual climb. An international group of 62 climbers from 15 countries made the trek last August.
The film intersperses elements of a grueling physical feat (particularly regarding the logistics of filming itself) with those of Dusty's life at home in Newport Beach.
Dusty was able to visit Borneo the year before, though was unable to most recently.
"He never once complained," Jayasuriya said of her son growing up with his disease.
She described Dusty as always smiling a contagious smile, quiet yet funny, and loving computers. Dusty directs the maintenance and upkeep of a family vegetable garden.
"He has so many challenges and he just deals with them," she continued.
She explained that when he was younger, Dusty had to confront the heartbreaking realization that he could no longer build Legos due to his debilitation. That was the peak of Dusty's frustration, and yet he soldiered on.
"He's just a regular 20 year-old, a normal dude," said the film's editor Andrew Fink, 25, who became fast friends with the family.
Duchenne affects one in 3,500 boys. Unspared are those in the third world too, as the film captures. Without care like Dusty receives, a boy on Borneo sits in the middle of a room on the floor. He is unable to move. The boy must be lifted by his brother, a shot that is juxtaposed with that of Dusty being lifted by Neil Brandom, his father and Jayasuriya's husband. Unlike Dusty, this boy has no wheelchair.
"It gets too hard and overwhelming," she said. "That's why part of the mission is to get the word out, get people to come forward. Dusty has become a kind of poster child for Duchenne."
She went on, "Dusty can have a great life. We can bring the world to him."
This was the challenge of compiling "Dusty's Trail." Out of the 80 hours of footage, how was one to represent Dusty in an honest way, portray a mountain climb as more than just that, and tell a story all at once?
"It was really important to tell a compact story, getting the facts straight without being heavy-handed," said Fink.
Jayasuriya admitted, "I wanted it to be positive and inspirational, to have yin and yang, the ups and the downs. But the film would end on a really positive note."
That note is that time is precious. Live life while life can be lived. That is why they climb the mountain in Dusty's name.
"Dusty's Trail" was financed through Present Moment Yogi Productions, an inspirational film production company created by Jayasuriya. She also formed Coalition Duchenne, a nonprofit organization aimed at raising global awareness for Duchenne and funding for treatment and the pursuit of a cure.
Dusty is currently a part of an FDA trial through the University of California, Davis testing the drug Ataluren. The drug helps slow down the progression of Duchenne. However, the toxicity of the drug has rendered him incapable of eating solid foods. Dusty is tested every month by researchers.
For more information, visit dustystrail.com. For tickets to see the film, visit NewportBeachFilmFest.com.