On Wednesday, Fashion Island joined Chabad Center for Jewish Life and several hundred onlookers to celebrate Chanukah – The Festival of Lights at a public Menorah Lighting ceremony in Fashion Island's Atrium Garden Court.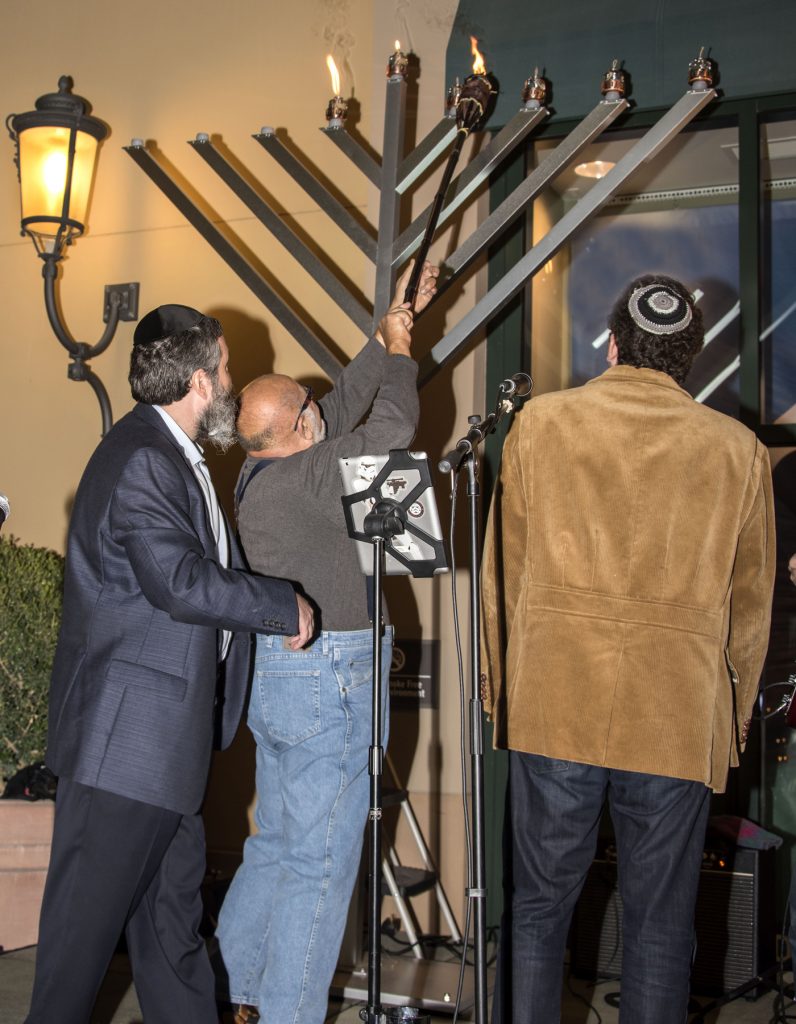 The Menorah Lighting is the largest such event in Orange County, and began with a holiday musical performance by a group of young special needs children from the Friendship Circle.
Rabbi Reuven Mintz of the Chabad Center for Jewish Life and author and Holocaust Survivor Sam Silberberg, who as a young boy survived two Nazi concentration camps and made a daring escape from a Nazi "Death March," lit the candles on the Menorah.
Participants enjoyed holiday gifts and treats, Chanukah crafts, face painting and balloon animals. Many people brought gifts for the community toy drive and distribution to underprivileged children.
"[Chanukah is] a holiday that enriches our lives and strengthens our tradition," said Rabbi Mintz. "In ancient times, our ancestors rededicated the Temple in Jerusalem. Today, we rededicate ourselves to making this world a better and brighter place. Chanukah also transmits the universal message that ultimately good will prevail over evil, freedom over oppression and light over darkness."
The Menorah can be seen at Fashion Island's Atrium Garden Court near Barnes and Noble.
For more information, visit JewishNewport.com.