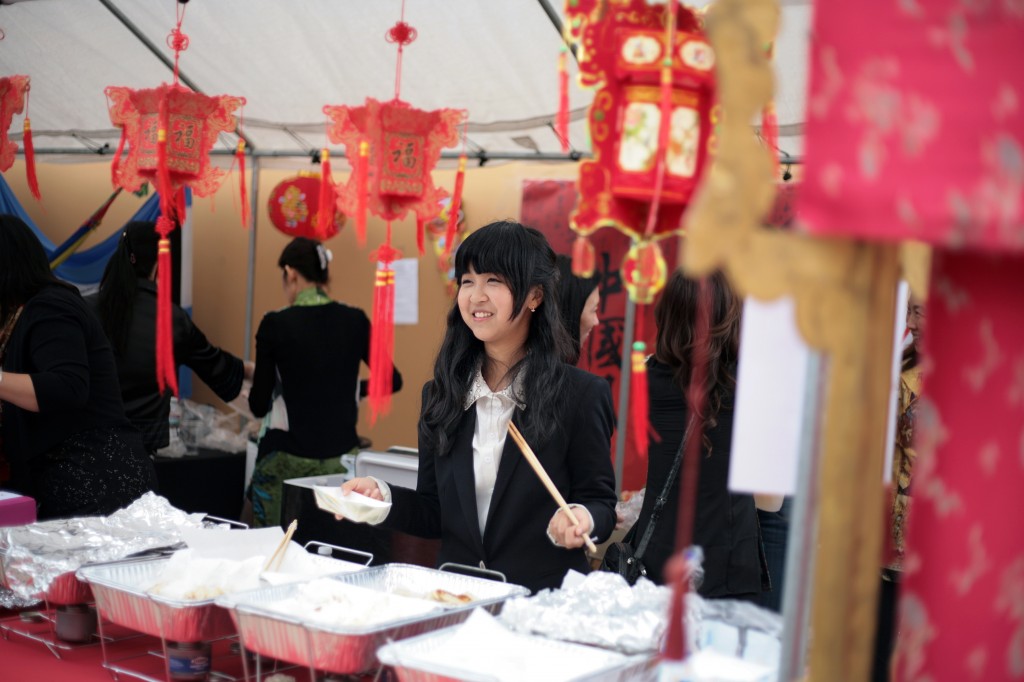 A Newport Coast campus was transformed into a global village over the weekend during an event that celebrates diversity.
More than 1,000 people attended the 13th Annual Sage Hill School Multicultural Fair on Saturday. The public event featured more than 20 international food booths, music and dance performances from around the globe, an Ethnic Bazaar, an Artisan Village, Public Purpose Marketplace and kids crafts and activities.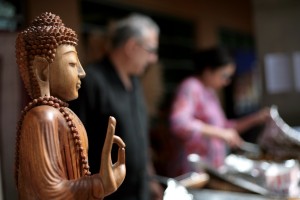 "It's a great event to bring your family to and celebrate all the different cultures in our community," said head of school, Gordon McNeill. "There's just something really neat about our community. People want to bring the best of themselves everyday and today is just a manifestation of that."
The entire event was organized by parents, headed up by Leena Parmar and Rita Karaoguz.
It was a good turnout, said parent volunteer Deborah Bittner-Koumas, and a lot of help and involvement from both parents and students.
Volunteer moms Debbie Christian of Laguna Beach and Carmen Youhanna of Newport Beach were working the British booth. Christian's kids, Amelia and Isabella, both 18 and both seniors, and Youhanna's kids, Helena, 16, and Michael, 18, were helping out in other parts of the event.
All were having a good time, they agreed.
"It's so much fun meeting all the other parents and their kids and watching all the acts," Christian said. "Our children really love this school, so we try to help out as much as possible."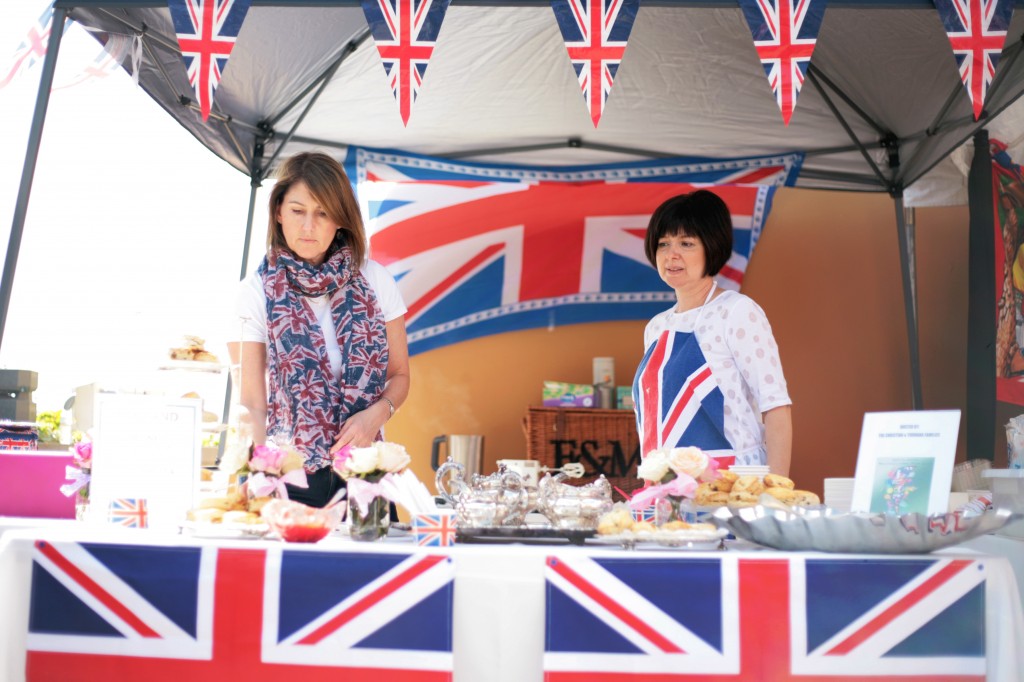 "It's a great way to mix with the teachers, kids and parents," Youhanna added. "And it's a good way to give back to the community and to the school."
Both moms have worked the booth before and agreed that it was another successful year. It got busier as the day went on, Christian said, and people started ordering their afternoon tea.
The two dedicated moms baked all the homemade scones themselves from an authentic British recipe.
"They are true British scones," Christian said.
First time fair attendee Jose Hernandez of Riverside, originally from Argentina, enjoyed one of the homemade scones.
He was having fun and enjoying the great food, he said, it's a great way to spend a Saturday. His nephew attends Sage, he added.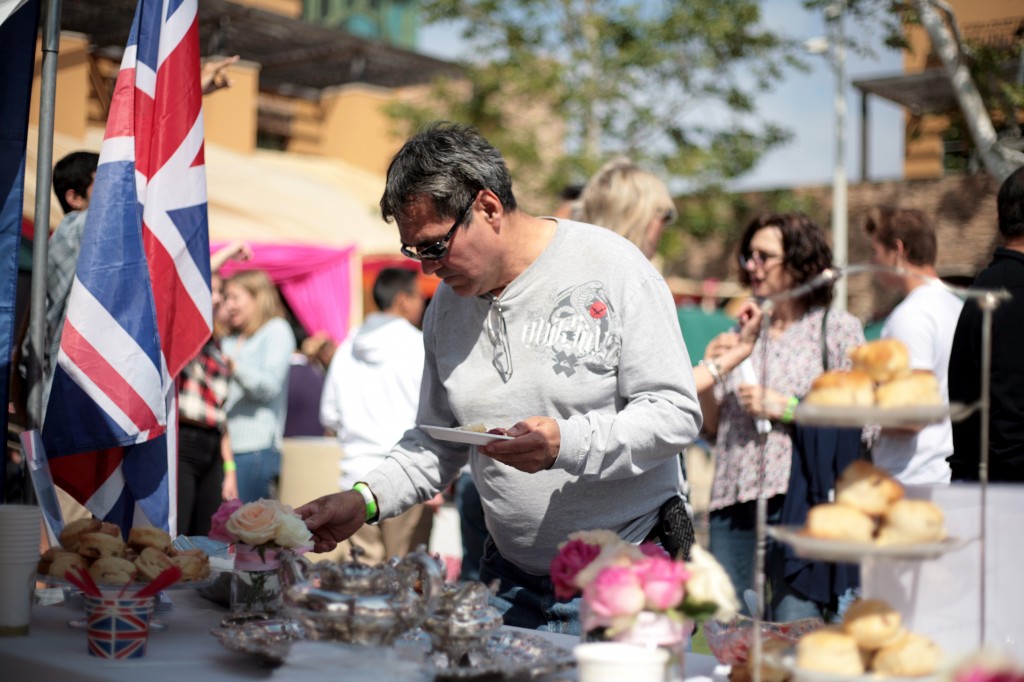 A few other items on the menu at other booths were Korean ribs, chana masala from India, New Zealand dessert dish, Pavlova, and boba milk tea from China to wash it all down.
The event also included a number of performances, many of which were Sage Hill students and staff members. On stage, among many others, was Ane Thanh Chinese Lion Dance, Indian and Persian student dancers, student vocalists, Korean Nanta Drums and an international fashion show, modeled by students.
Other entertainment included activities like bread making, butter churning and story telling in the World's Playground area.
The Artisan's Village also featured both student and global artwork.
"We wanted to look at the talent from within," Bittner-Koumas said.
Parker Reposa, 17, a junior at Sage Hill School, was one of the featured artists.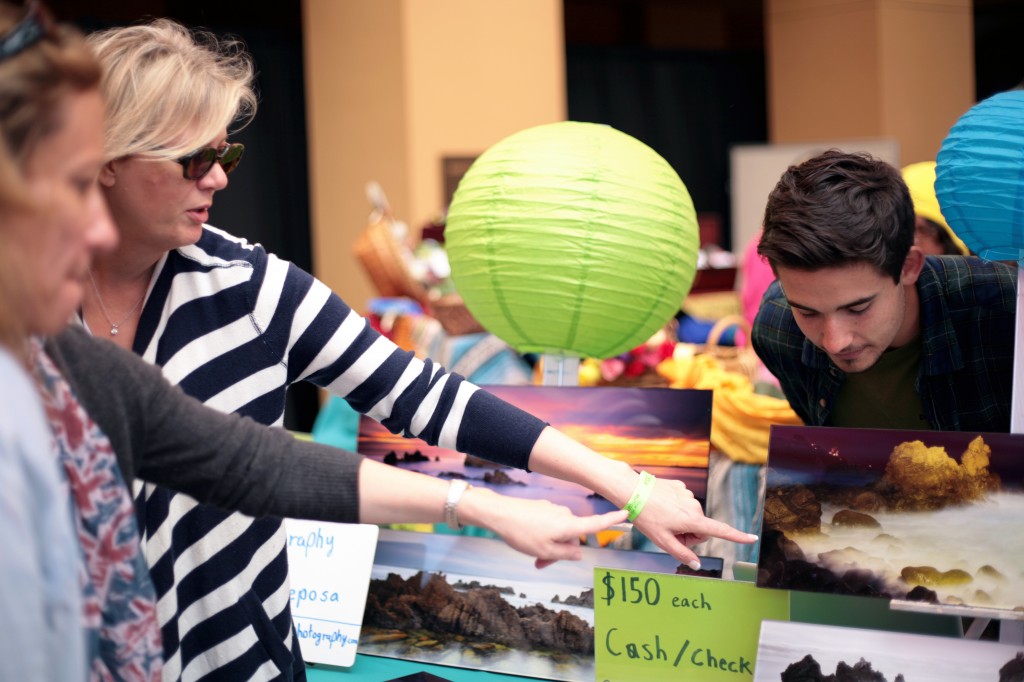 The young photographer was selling five long-exposure shots of Little Corona Beach. Half of the proceeds will go to the Service Learning Program, he said.
It was his first year in the Artisan's Village, he said.
"It's so great to be a part of this awesome event," Reposa said. "It's really awesome to see all the different members of your community come together and celebrate diversity."
Among those celebrating was McNeill and his kids.
"We're having a great time," McNeill said after he and his kids finished dancing on stage with other fair guests to the "Happy" song by Pharrell Williams, performed Saturday by Associate Director of College Counseling, Nicole Thompson.
It's an incredible, inclusive event, he said.
Diversity has always been an important part of Sage, said founding Board of Trustees member, Vicki Booth. Her daughter, Sarah, 17, is a senior at the school and performed on stage Saturday with the Sage Hill Dance Team.
"Right from the start, Sage Hill was about bringing together a diverse group of bright, motivated students," she said. "Celebrating our multiculturalism… in a positive way."