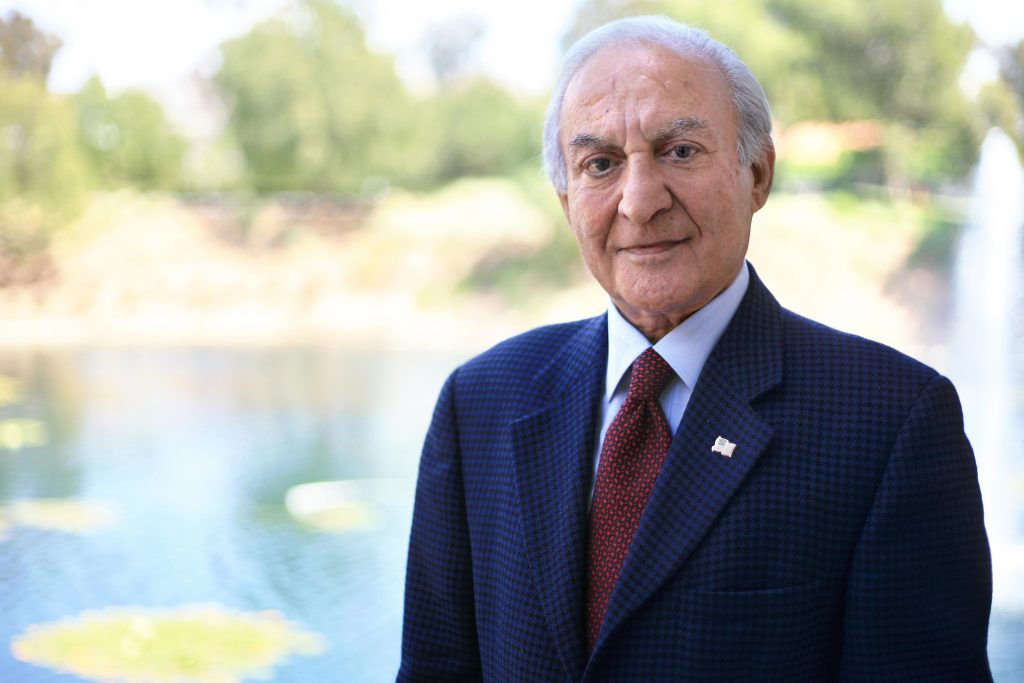 A Newport Beach City Council candidate can use his well-known nickname on the ballot, an Orange County Superior Court judge ruled Thursday.
A Newport Beach resident filed a lawsuit last week in an effort to require council candidate Fred Ameri (district 7) to use his given name of  Farrokh Ameri.
Ameri, who was born in Iran as Farrokh Manuchehr Ameri, is using Fred in his campaign for City Council.
The resident, William Stewart, and his attorney, Bruce Peotter (brother of Newport Beach City Councilman Scott Peotter), filed the lawsuit "because there is no other remedy available to compel respondents to correct the error on the ballot."
The name "Fred Ameri" is not accurate for the ballot and election materials, the lawsuit claims, it is, "at best, an impermissible nickname."
Ameri, who moved to Orange County in 1961, has lived in Newport Beach for 19 years and has consistently gone by the name Fred.
Reprinting the ballots, pamphlets and election materials with the changes they have requested would be satisfactory, Bruce Peotter explained in an email. They have asked for him to be listed as Farrokh "Fred" Ameri.
Although Stewart does not feel misled by Marshall "Duffy" Duffield, who went by Duffy Duffield in the 2014 Newport Beach City Council election, both should be required to use their legal names, Peotter pointed out.
"The clerk has not done her job in either case," Peotter noted.
The lawsuit also names Newport Beach City Clerk Leilani Brown and Orange County Registrar of Voters Neal Kelley.
The comments from the public calling the lawsuit "race baiting" is silly talk, Peotter said.
"Race has nothing to do with it," he explained. "The law requires a name, not a nickname. It seems to me that the people who raise race as an issue are usually the race baiters."
The lawsuit also opposed the language used in Ameri's candidate statement, claiming that it attacked his opponents.