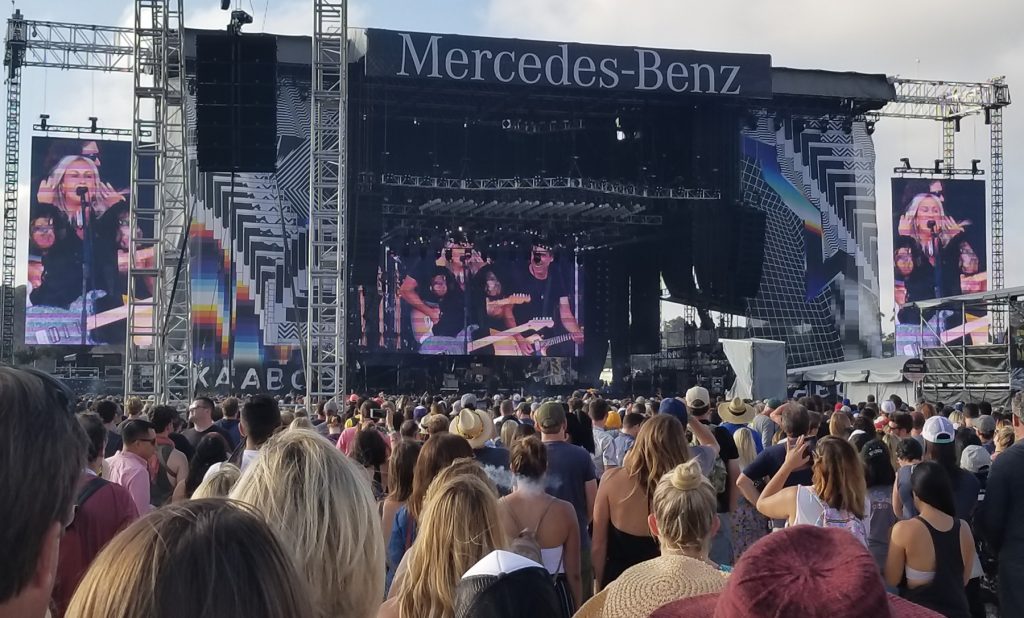 KAABOO is almost here!
For those not in the know, KAABOO is a three-day concert-art-comedy-food festival held Sept. 14-16 at the Del Mar Fairgrounds in San Diego county.
Unlike the craziness of Coachella and other festivals that are focused mainly on music, KAABOO showcases art, cuisine and comedy along with some notable music names and up-and-coming talent.
A glance at the KAABOO website shows that visual artists are barely outnumbered by their musical counterparts. Noted chefs and restaurants (and a handful of gourmet food trucks) are on hand to serve signature dishes. Craft beer and wine is also available.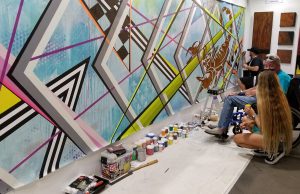 KAABOO boasts seven stages or areas within the Del Mar Fairgrounds. Five are for musical acts, one is for comedy, another is culinary demonstrations. And there is a large building where visual art mingles with culinary arts.
Fellow NB Indy writer Norm Bour and I attended KAABOO last year. Among the acts we enjoyed were Alanis Morissette and Tom Petty (one of his final concerts before he passed away last year). We also caught comedy acts, dined on some terrific food, enjoyed the multiple art exhibits, caught various musical acts, and generally hung out in a fun and festive environment that was both relaxing and energizing.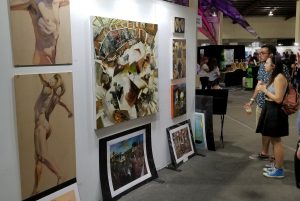 This year, KAABOO has nabbed some notable names. I'm looking forward to seeing Blondie—I first saw them in 1976 at the Golden Bear in Huntington Beach before they made it big, then five years later when they were world famous, and several other times over the years. Drummer Clem Burke was my inspiration for playing drums in a rock band in the 1980s.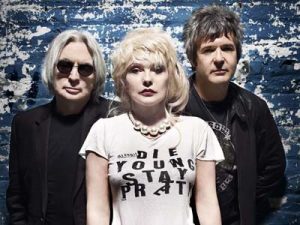 Billy Idol is another name I've never seen live. I met him in 1978 when he was still with his band Generation X, but never got to see him play. Now I will.
Also performing at KAABOO are (among many others)Foo Fighters, Tower of Power, The Zombies, Stone Temple Pilots, Imagine Dragons, Earth, Wind and Fire, Melissa Etheridge (she performed a killer set at the NAMM show earlier this year), Alice in Chains, War, Jewel, Robert Plant, and Katy Perry.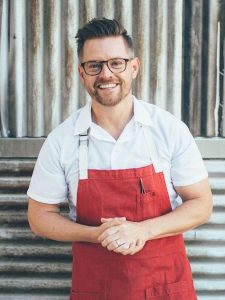 Louie Anderson, Pauly Shore, Kevin Nealon and Craig Ferguson are among the comedy acts scheduled over the three-day weekend, while chefs Brian Malarkey and Richard Blais (who opened his signature Crack Shack restaurant in Costa Mesa last year) are among the talented chefs offering cooking demos.
Only 90 minutes away by car, KAABOO is even easier to reach via train from the one of the five stations located in Orange County.
Last year, Norm took the train from Irvine one day. For less than $50 round trip you can get deposited a few miles from the fairgrounds, and you're a short shuttle ride away from the event.
You also have an option to obtain a parking pass online for $40, which is what Norm and I did on the final day of KAABOO last year. It was a little pricy, but well worth it. Parking was a painless experience, and parking lot shuttles and trams were accessible and expedient.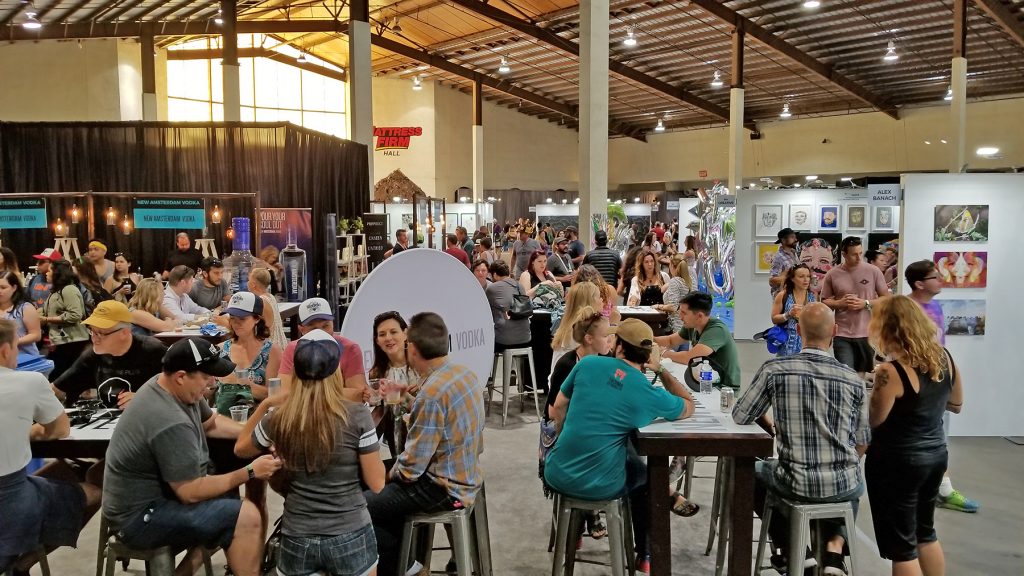 As Norm noted last year, "for a concert of this size it was remarkably well organized. The grounds were kept clean, all bathrooms were equipped with needed supplies, and food and drink were within steps no matter where you stood! The temporary staff was well informed, courteous and helpful throughout the event. With four stages, two super-sized and two smaller ones, there was enough room to spread out so that we never felt confined."
We noticed that KAABOO was attended by a diverse audience ranging in age from kids to seniors.
"This year's music and comedy announcement offers all of our guests a highly curated lineup that varies from the derivative mainstream festival circuit," KAABOO Chief Brand and Marketing Officer Jason Felts said in a statement. "We are proud of KAABOO's depth and diversity of talent which we bring to our guests each year. KAABOO offers something for everyone including a lineup of emerging bands that is always fun to see our guests discover."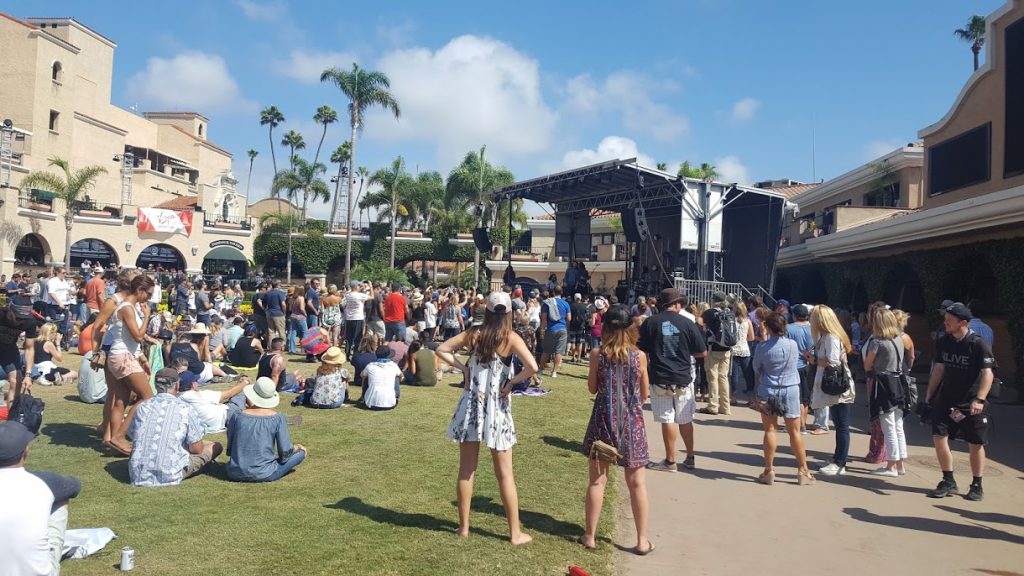 Perhaps the KAABOO website says it best: "Forget what you know about music festivals, we've shifted the paradigm and built something new. KAABOO is the perfect weekend escape, described in a word that comes from whatever the hell we feel like yelling when we're high on life and having fun. A curated three-day sound voyage that combines rock-n-roll music and taste-making events in a modern wonderland on the warm shores of the Pacific. Where every detail is designed for your enjoyment and clean, comfortable amenities inspire you to break from your busy life, let loose and enjoy the experience. Welcome to KAABOO, the place where all of your senses align."
Nominated for the 2017 "Music Festival of the Year" award by Pollstar, KAABOO Del Mar supports The Recording Academy's MusiCares program, as well as the San Diego Armed Services YMCA, Surfrider and Voices for Children.
General admission single day passes start at $149. A variety of VIP tickets are available, as are parking passes.
For a full lineup of artists and to learn more about the festival, visit kaaboodelmar.com.