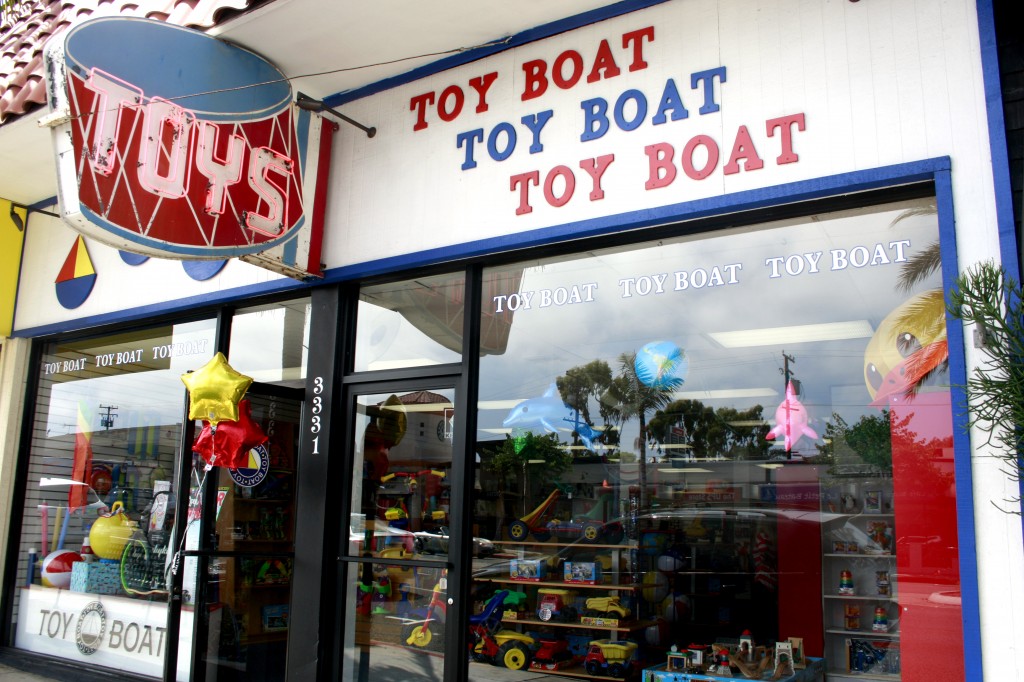 After a difficult year, an iconic Corona del Mar toy store is holding a fundraiser to try and stay afloat.
Toy Boat Toy Boat Toy Boat will host a "Cash for Gold" fundraiser on Thursday, January 24, from 5 to 8 p.m. at its store at 3331 East Coast Highway.
People can bring in and sell their unwanted or broken gold jewelry (as well as silver and other kinds of jewelry) to a company called LA Gold Parties and receive cash for their merchandise, explained Toy Boat owner, Lori Curtin.
The customer keeps 100 percent of their payout, while LA Gold Parties donates 10 percent of its proceeds back to Toy Boat, Curtin wrote in an email to community members and Toy Boat supporters on Wednesday.
The fundraiser could be a big help right now, Curtin said, since January is typically the slowest month of the year. The money would help pay off a "baggage of debt" and help with their upcoming storefront rent increase, she said.
"[The gold fundraiser] could be huge [help for the store], if enough people make the effort," she said. "It's great because we aren't asking people to buy anything, so it's a win-win for everyone."
The fundraiser comes after financial hardships with the store forced Curtin to take a second job with LA Gold Parties in August.
"I have been truly blessed to have found another job that is so supportive of my commitment to Toy Boat, while giving me many opportunities to make some extra money," Curtin wrote in the email.
The lights on the toy drum sign at the iconic Corona del Mar storefront nearly dimmed for good last summer when business was down.
The Curtins had to close the three other Toy Boat locations during the first half of the year, and were considering closing the original CdM shop last July due to financial troubles.
"It's been a really tough ride for us with the economy," Curtin said in July.
At the time, she said they were desperate. They didn't want to lose their business and they didn't want the community to lose Toy Boat.
The CdM Toy Boat has been in that iconic spot on PCH for about 20 years, and another 30 at a spot just down the highway. The Curtins bought the business about five years ago, which included all four Toy Boat locations in Newport Beach.
"Gratefully, we were blessed with the KFI Cash Mob (a promotion sponsored by KFI radio station to drive customers to the store), the local support of the community, as well as support from our friends and family to continue forward through the holiday season," Curtin wrote in the recent email.
The holiday season went well, Curtin said, because they had quite a bit of local support since the KFI Cash Mob in summer. They continue to get KFI listeners on a weekly basis, she added.
They were even able to do a Toys for Tots promotion and gave a 15 percent discount during the CdM Christmas Walk. They collected more than three large boxes of toys for the organization during the walk event.
The Toy Boat is also signed on as a gold sponsor for the Spirit Run again this year and will be donating the prizes for all youth races.
Curtin is very excited for the fundraiser, she said.
"Come by, bring friends and make some extra money while supporting a good cause," Curtin encouraged. The event includes appetizers and beverages.
She has found that people are often amazed at how much money they can make by simply "rummaging through their jewelry box."
Those unable to attend can drop off their items at the store and Curtin will call with the cash offer.
The Curtins hope to do more fundraisers in the future, and welcome any ideas the public may have.
"We continue to be humbled by the continued support," Curtin said.