Several noteworthy harbor happenings and news items were discussed at the Chamber of Commerce Marine Committee's monthly meeting Tuesday.
Newport Beach City Councilman Ed Selich provided an update on the city's harbor related projects. There are 15 harbor projects in the budget this year, including Balboa Island sea wall, eelgrass study, Central Avenue public pier, and more, Selich said.
All of the harbor related projects total approximately $11.2 million, and about $9 million of which are new projects this year, he explained.
"It's probably one of the biggest years ever for the harbor," as far as city projects are concerned, Selich said.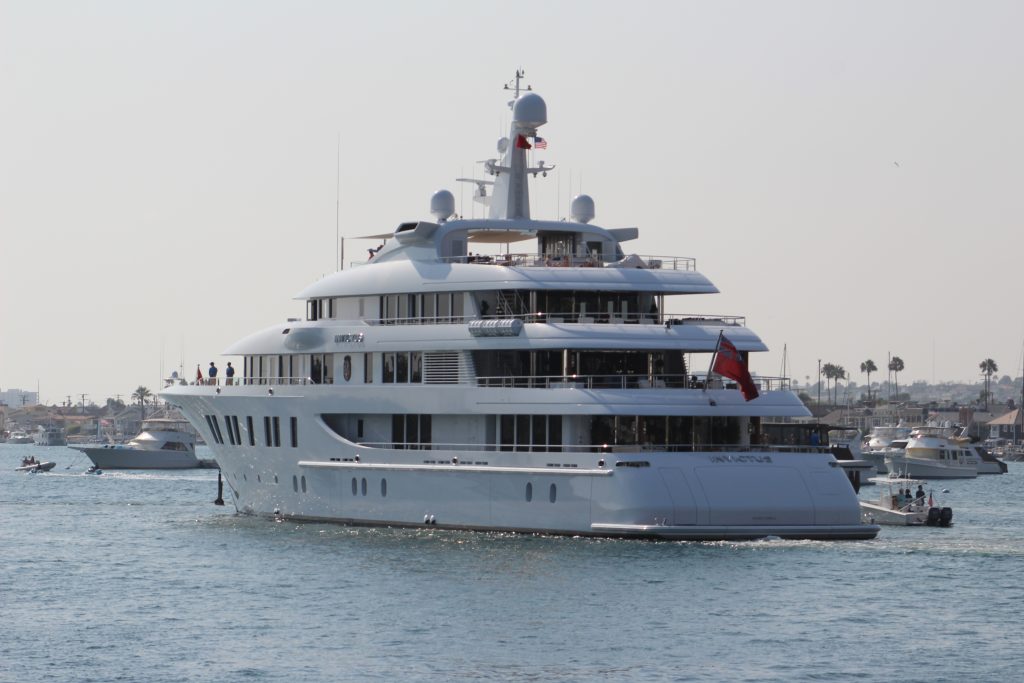 Harbor Resources Manager Chris Miller also gave some information on some harbor news from the city, including the eelgrass study and the temporary anchorage trial.
Miller also mentioned that the mega yacht, "Invictus," has returned to Newport Harbor. The big boat will be around for 17 days total, split up in two to four day increments over the upcoming weeks.
"I'm trying to keep the time small, so they don't impact the harbor community to a great extent," Miller said.
Special guest speaker Harvey Wills of Western Marine Marketing spoke about "Boat Bottom Paint/Water Quality Regulations."
Wills provided an update on the California Department of Pesticide Regulations. He also explained the different paint options. Most boaters in Newport Harbor use a modified epoxy, he said.
Chamber President Steve Rosansky was also on hand and reminded the audience about several upcoming events, including a City Council candidate forum starting at 7 a.m. on Aug. 16 in the Friends Room at the Newport Beach Public Library.
Harbor Commissioner Joe Stapleton and Harbor expert David Beek, the Marine Committee co-chairs, moderated the meeting.
The meetings are open to the public and are typically held at 5 p.m. on the first Tuesday of the month at Marina Park.  
For more information, visit newportbeach.com and newportbeachca.gov/harborresources.