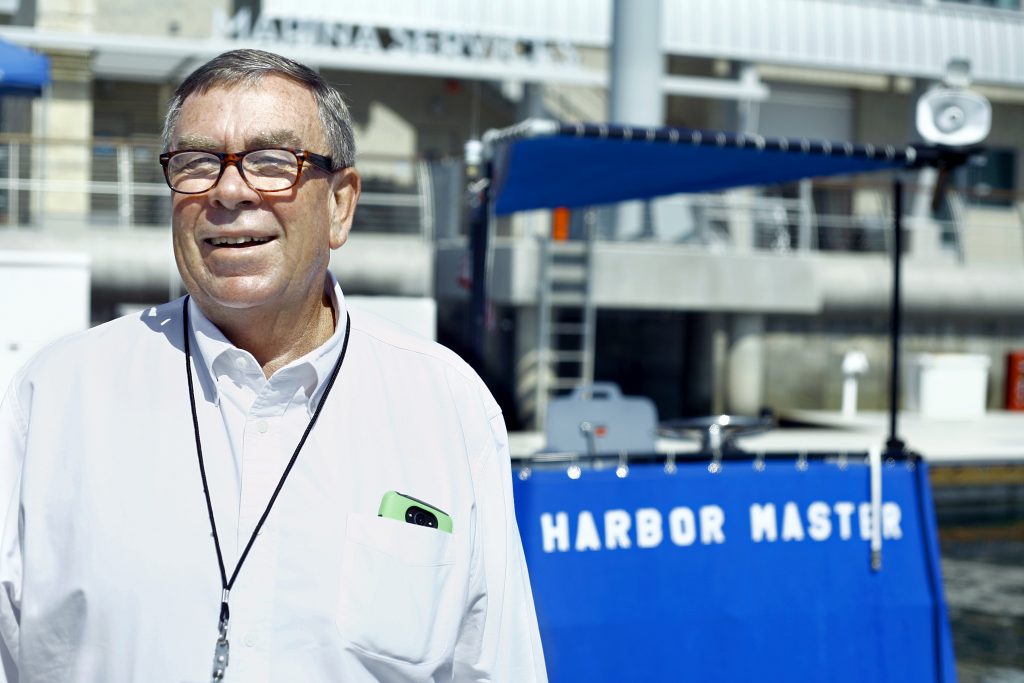 After taking over management of the moorings from the Orange County Sheriff's Department Harbor Patrol last summer, Harbormaster Dennis Durgan provided a "Year in Review" summary for the Newport Beach Harbor Commission on Wednesday.
Commissioners asked a few questions and expressed support for the work the Harbormaster team has done over the past 15 months.
"I think your numbers speak for themselves," Commissioner John Drayton said. "You've really done a fantastic job."
Among many other reported statistics, between July 1, 2017, and June 30, the Harbormaster team has recorded 2,144 general assists, 962 wake or speed advisements, 662 mooring checks, 253 pier/dock/bridge issues (includes jumping, fishing, time limits, and gangway issues), and 19 emergency calls to either OCSD Harbor Patrol or NB police.
Durgan pointed out more than a dozen notable projects his team has taken on over the past year.  He highlighted a few programs, including the new, custom in-house software that was specifically built for the Harbormaster team.
The software, installed in iPads mounted on the Harbormaster boats, organizes information about all the city moorings in Newport Harbor.
He also noted the new harbor map with safety information, GIS mooring maps, as well as their efforts to meet with the local rowing programs to discuss best practices for sharing the harbor.
Durgan also reported on their efforts to deter sea lions. Between July 1 and Sept. 4 of this year, the Harbormaster has worked on 20 sea lion cases, Durgan explained.
Other code enforcement cases include three for mooring fees, five live-aboard cases, and 43 property maintenance cases.
Durgan also mentioned various mooring-related permits, impounds and auctions, code enforcement, and projects.