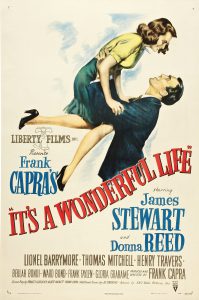 "What is it you want, Mary? What do you want? You want the moon? Just say the word and I'll throw a lasso around it and pull it down. Hey. That's a pretty good idea. I'll give you the moon, Mary."
"Every time a bell rings an angel gets his wings."
"Hot dog!"
Those memorable quotes can be from only one movie: "It's a Wonderful Life," the classic 1946 Frank Capra film about George Bailey (James Stewart) who, frustrated with dramatic incidents in his life, wishes he'd never been born and decides to end it all—on Christmas eve. His guardian angel, Clarence, shows George what his town of Bedford Falls would have looked like if it hadn't been for all his good deeds over the years.
"It's a Wonderful Life" did not do well at the box office when it was released, but it has since become regarded as one of the most loved films in American cinema. It's also become a Christmas classic that's practically mandatory viewing during the holidays.
The Lido Theater continues that tradition by presenting "It's a Wonderful Life" November 14-17. Screenings are at 1 and 7 p.m. each day. On Saturday, Dec. 15, moviegoers can visit with Santa starting at 6 p.m. and enjoy carolers and complimentary hot cocoa prior to the 7 p.m. screening.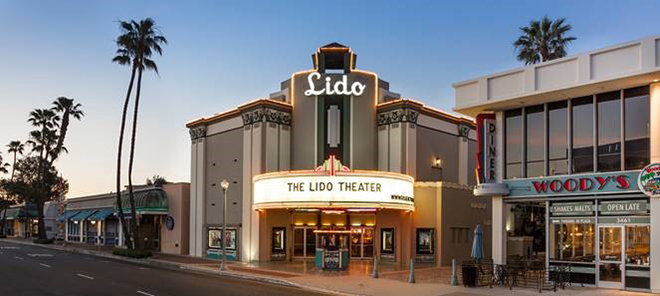 And as a reminder, "It's a Wonderful Life" will be shown n its original black and white version. I own a DVD with both the black and white and a colorized version, which is surprisingly well done. However, nothing compares to experiencing the original on a large screen where it was meant to be seen.
And as for the Lido Theater, it celebrates its 80th anniversary this year, and is the perfect setting to enjoy "It's a Wonderful Life."
The Lido Theater opened in 1938 with "Jezebel," the acclaimed movie starring Bette Davis and Henry Fonda. Davis, then a Corona del Mar resident, drove by the theater while it was under construction and reportedly requested a sitting parlor in the ladies room, which was built and remains to this day. She also told the original owners of the Lido Theater to open with her movie "Jezebel," which they did.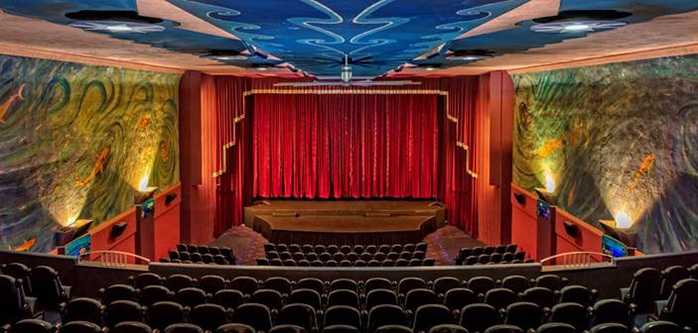 The Lido Theater was restored over the past several years, and is one of the few operating single screen theaters in California (although we have two in Newport Beach). It features a new, state-of-the-art projection and sound system, with elegant lobby chandeliers, vintage poster cases, the original box office out in front of the theater, art deco architectural details, a balcony, and a red velvet waterfall curtain on an elevated stage.
The Lido Theater also features some of its original Catalina tilework. The auditorium walls have stunning murals depicting underwater ocean scenes that appear to glow from black lights illuminating the walls when the house lights dim.
The Lido Theater is located at Via Lido Plaza, 3459 Via Lido Way, off Newport Blvd. Tickets to "It's a Wonderful Life" are $9 for children ages 2-11 and seniors age 61 and better. Students and military with ID are $10. Regular adult tickets are $9.50 for matinees and $11.50 for evenings.
To purchase tickets or for more information visit RegencyMovies.com or call (949) 673.8350.