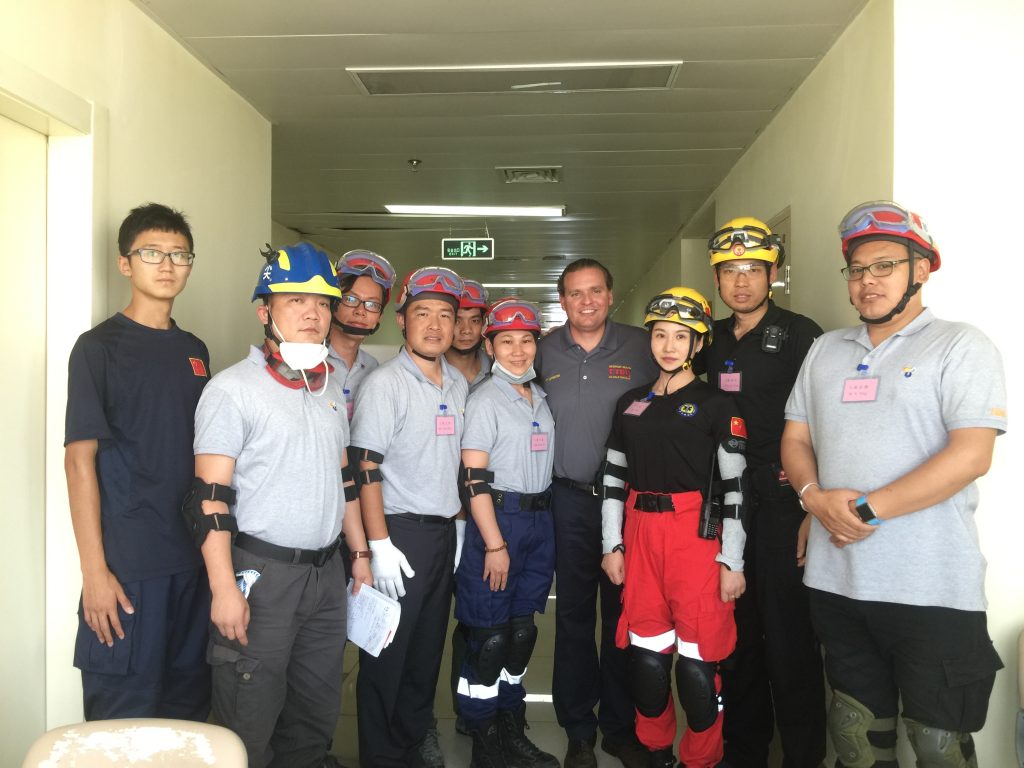 Newport Beach officials are helping spread the message of disaster preparedness across the globe. A recent trip to China showed that other foreign communities are hearing that message, loud and clear, and embracing it.
Newport Beach Fire Department Life Safety Specialist and program leader for the city's Community Emergency Response Team, Matt Brisbois, joined a state delegation on a trip to China in June to teach the CERT model.
"It was a really unique and interesting experience," Brisbois said.
The CERT program teaches residents how to take care of themselves, their families and help their neighborhood in the event of an emergency.
"CERT is very much a global concept and its exciting to see it spread throughout the world," Brisbois said. "Neighbors helping neighbors is something that should be done around the globe."
The "community" aspect is already part of Chinese culture, but now they – as residents and neighbors – will have a more concrete plan on what to do in the event of a disaster, Brisbois said.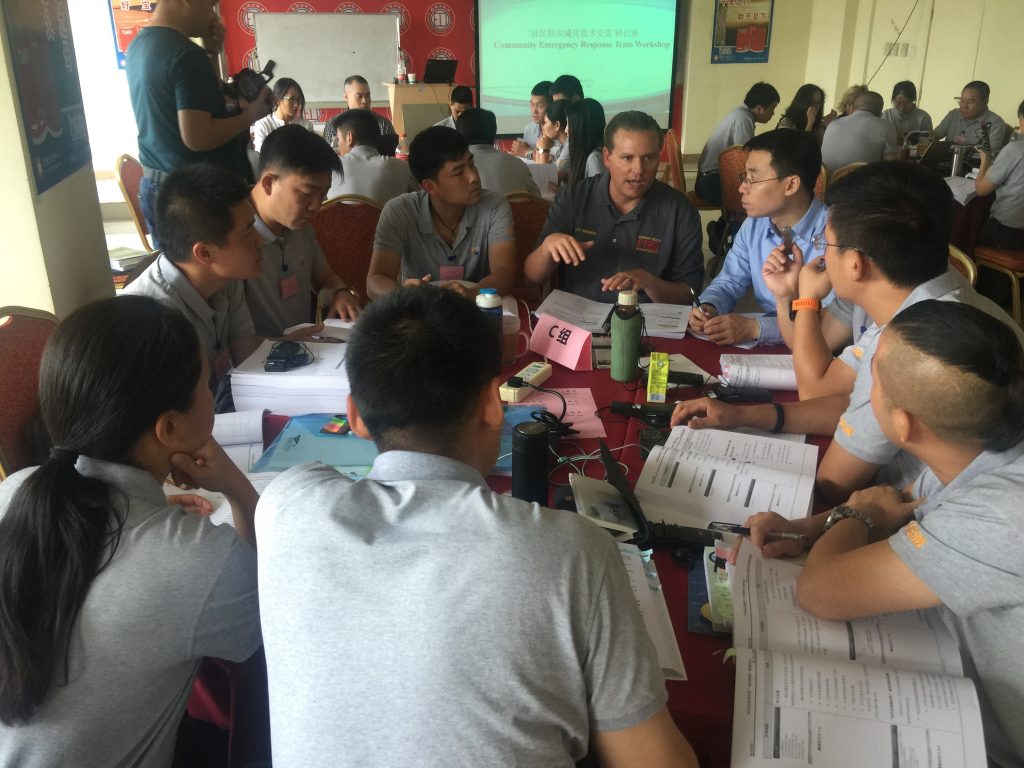 "Seeing it adopted in China, makes it transparent that the concept of neighbors helping neighbors really translates, regardless where you live in the world," Brisbois said.
Brisbois joined his Costa Mesa counterpart, Fire Protection Specialist Brenda Emrick, the Director of Disaster Volunteering and Preparedness for the state of California Suu-Va Tai, and Erica Arteseros of the San Francisco Fire Department.
The trip was sponsored by the Asia Foundation.
The U.S. instructors taught class every day for a week from June 9 to 17. At the end of the program the Chinese participants taught a class and the American team evaluated them.
Emrick was the lead instructor during the visit. This was her fourth trip to China to teach the CERT model. Following Emrick's previous visits, they had already learned quite a bit of the curriculum. They also had translated the entire CERT handbook into Chinese. She is already planning to return in October to teach CERT in another area in China.
Most of the 36 Chinese participants were search and rescue volunteers, Brisbois said. They took time out of their week to learn the program.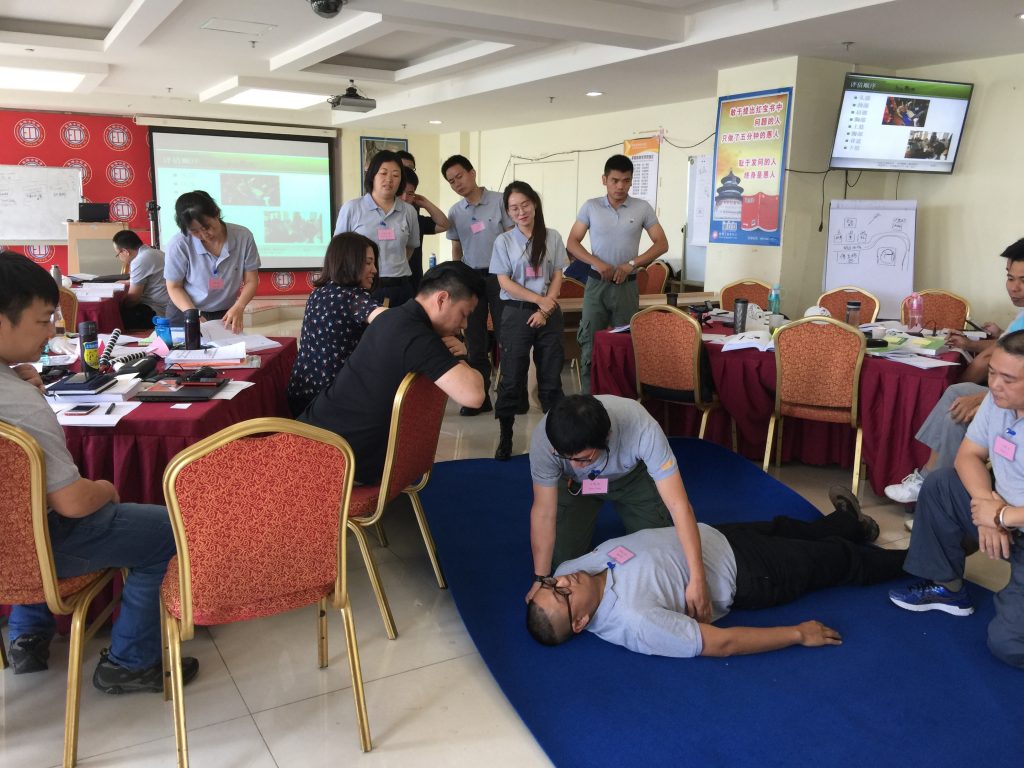 "They were engaged and involved and understood the importance of the program," he said. 
Considering the different factors that China's CERT program will have to deal with, like large, dense areas of population, they tailored the plan for their own needs.
"It's very different in how they respond and what they can do," Brisbois pointed out.
It was a great exchange of ideas, he noted.
"I learned a lot based on how they taught it," Brisbois said. "I picked up on come of their techniques."
After 30 years, CERT has really grown in the United States. More than 2,700 local programs have been adopted across the country.
Now, the program has gained worldwide exposure and communities across the globe are adopting customized programs.
"I'm really excited to see what CERT will become in China," Brisbois said. "I have a gut feeling that China will embrace it and it will really grow."
For more information, visit nbcert.org or call (949) 644-3112.