By Amy Senk | Corona del Mar Today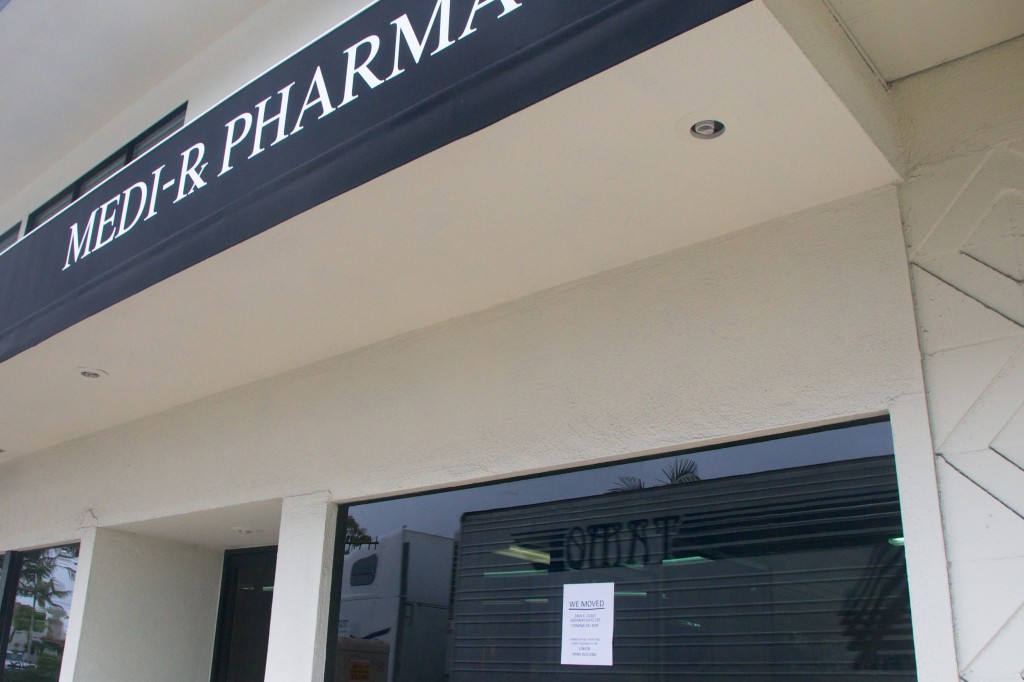 The Medi-RX pharmacy has moved, reopening in the Port Plaza building at 2865 East Coast Highway.
A sign in the window of its former location at 2700 East Coast Highway announced the move.
Michele Agopian, who works for the family-owned business, said the shop opened in its new location on Monday.
"We've been deeply embedded in this community for a long time," she said, adding that the Medi-Rx has operated, with different owners, for 45 years in Corona del Mar.
Medi-Rx, she said, is independent and offers concierge-level service to its customers.
"If you need special creams, topical treatments, we can make those," she said. "We will call your doctor for you."
Customers also can receive infusion treatments, she said, and a registered nurse is on the premises.
New customers who transfer prescriptions can take advantage of a one-time free delivery service, she said. Deliveries normally cost $10, and she said that moms of babies and elderly patients frequently take advantage of the service.
"Having a pharmacist who knows what you're going through, to be there for you, especially during critical times, is so important," she said.
The business also sells cosmetics, gifts and cards.
A grand opening party is scheduled for July 25.
The new location has been vacant since the Curves fitness center relocated to 2711 East Coast Highway in October 2011. Curves had been in the Port Plaza space since July 2009. Previously, the space had been occupied by a framing shop that moved to Bristol Street in 2008.
For more information, call (949) 644-7575.