By Christopher Trela and Catherine Del Casale | NB Indy
This time of year, people love to go to the movies, probably because many of the best films are released between Thanksgiving and Christmas.
Moviegoers are hungry for quality films, and quality food fare. Fortunately a handful of newer, deluxe movie theaters have been created that fulfill both needs.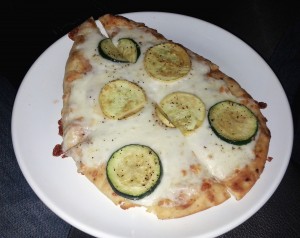 One of those is Island Cinema in Fashion Island. The theater was remodeled earlier this year, and Catherine – who lives across the street from Fashion Island – has been a regular theatergoer there.
"They have a wine and beer menu and many gourmet food items to enjoy while you sit in oversized leather seating," noted Catherine. "I suggest trying one of their artisan sandwiches. One of my favorites is the chipotle chicken panini with chicken, tomato, cheese, cilantro, and chipotle aioli."
According to the theater's website, they have a Sony RealD XLS Cinema System, which pairs RealD 3D technology with a Sony 4k projector for an exceptional 3D experience in several of the seven screening rooms.
The food options are impressive. Download a menu at shopfashionisland.com/Movies.
Not far from Fashion Island is another luxury theater: The Port Theater, which offers a boutique-style movie theater experience. As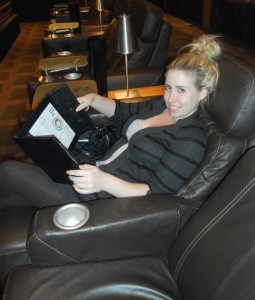 the website explains, guests choose between leather seats, recliners, and sofas (an experience akin to sitting in your living room), along with convenient side tables for snacks.
The Port Theater recently introduced a full bar and kitchen, which means patrons can enjoy cocktails, wine and beer, plus hot entrees. A mezzanine-level bar features leather seats with private tables.
Chris has been to the Port, but not as often as Indy writer Norm Bour, who has praised The Port in his movie reviews for providing a superb movie-going experience—and great food.
Visit the website for a menu and more details: PortNewport.com.
We had heard about Cinepolis, which has several locations in Orange County, including Laguna Niguel. It's only 30 minutes from Newport via the toll road, so we decided to visit Cinepolis to see how it compared with other similar theaters.
"This is where you want to be when taking the night off to go to the movies," proclaimed Catherine. "Not only does it have comfortable, plush fold out seats, but also features a full bar and food menu that is served to you in your seat."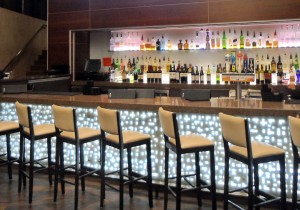 The theater recently launched a new fall menu which includes new vegetarian, vegan and gluten-free options.
We tried their truffle fried and garden truffle hand crafted flatbread pizza.
"The combination of fresh squash, burrata cheese and truffle oil was delicious," said Catherine. "I could have ordered another one just for myself but I wanted to try some of their other items."
Naturally we ordered popcorn to enjoy during the movie, which in itself was a tough decision because they have four different flavors: butter, light, chili, and caramel.
"I love their movie-inspired specialty cocktails," added Catherine.
To view the extensive menu, go to CinepolisUSA.com.