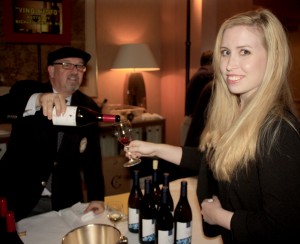 By Christopher Trela and Catherine Del Casale | NB Indy
Several terrific wine-related events are coming up in the next several weeks that we're planning to attend, starting with this Sunday's Introduction to Wine Tasting class at Newport Beach Winery.
Presented by OC Wine School's founder Peter Smith, a resident of Newport Beach, the class is held 3 to 4:30 p.m. Cost is $75 per person and includes multiple wine samples and hors d'oeuvres. Participants will learn how to select and open a bottle of wine, basic tasting techniques, introduction to popular red and white varietals, labels and how to read them, and other informative wine-related tips.
"I always adjust the class based on who is attending," said Smith. "People have different ideas of what an intro class is like, so I bend it to what the audience is looking for. I can go from basic descriptions of wines to more involved things. One thing we always touch on is ordering wine in restaurants—how do you get a good bottle of wine, and how to deal with sommeliers."
Smith said he likes to keep the class attendance to 12 to 20 people, which makes the experience more personal.
To register for the class, and info on upcoming OC Wine School classes and seminars, visit ocwineschool.com.
We'll also be at one of our favorite wine events on Saturday, March 1: the annual Pacific Coast Wine Festival, presented by Pacific Symphony at The Island Hotel in Newport Beach.
This is the seventh year the symphony has hosted PCWF, which has earned a reputation as one of the top wine auctions in California.
The event includes a wine tasting reception with dozens of wineries pouring the best wines, a wine-paired dinner, and silent and live auctions of rare wines and unique travel experiences.
Last year, PCWF raised $220,000 for the Symphony's artistic and education programs.
Tickets start at $375 per person, and seating is limited.
"This is a wine event that really is about the wine," said Mike Kerr, one of the founders of PCWF and the current chairman of the board of Pacific Symphony. "We wanted to make it a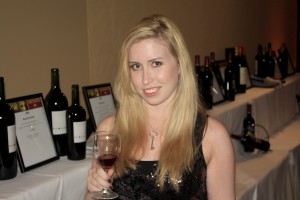 great wine experience, from the selection of wineries to pairing food with wine."
"There are three reasons people support us," he added. "One is that there seems to be a natural affinity for people who have an aesthetic appreciation of fine wine to also have the same taste in fine music. Other people like to support our education programs. The other reason is that we have a knowledgeable and high end audience, a sophisticated audience that winemakers want to get in front of."
For more information, call (714) 876-2364 or visit PacificCoastWineFestival.com.
And one more wine tasting event we're attending that's out of our area yet worth the drive is Family Winemakers 2014 Tasting event at Pasadena Convention Center on March 9.
More than 150 wineries from throughout California are participating in this tasting, which is normally only open to trade and media but this year welcomes consumers for the first time.
This year's theme is "From Our Table to Yours," and highlights each winery's personal story. How personal? The person pouring your wine at this event could be the winemaker, and/or the owner.
The event is 3:30 to 6 p.m. Tickets start at $60. Visit familywinemakers.org for details. We'll have more info on this event in our column next week.