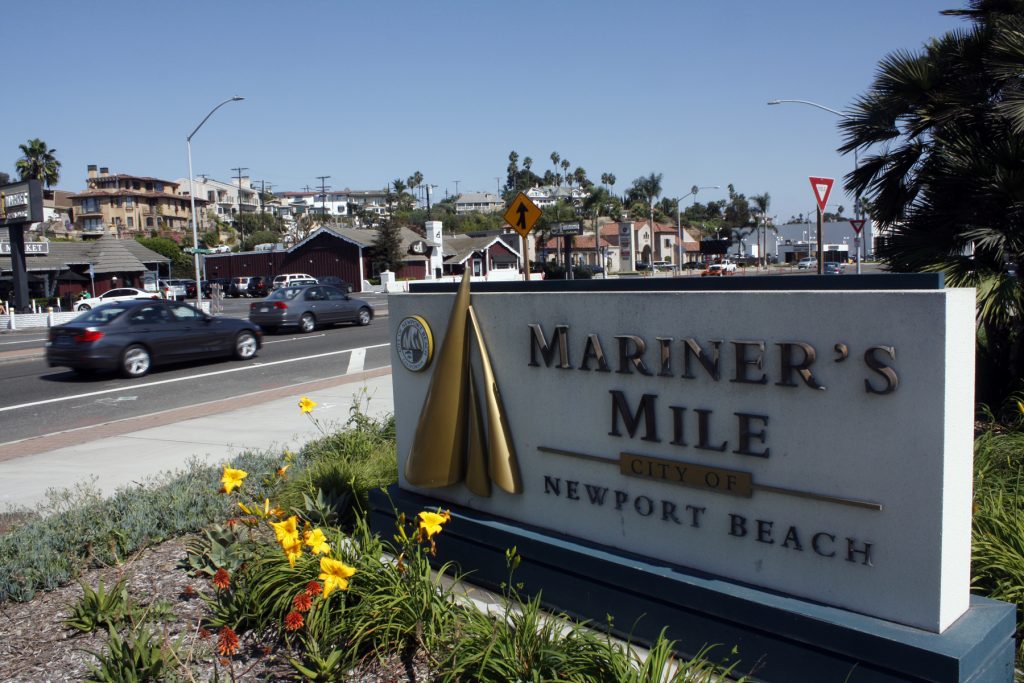 A community meeting last month clarified some long-held confusion over an apostrophe in the name of a Newport Beach neighborhood.
Mariners' Mile Revitalization Master Plan workshop on July 25 had a "pop quiz" question regarding the proper spelling of the project area's name. The answer: Mariners' Mile.
The confusion is mostly due to the sign welcoming people to that stretch of Pacific Coast Highway (between Newport Boulevard and Dover Drive) that reads "Mariner's Mile."
People should ignore the spelling on the sign. The mile (actually 1.5 miles long) is possessed by multiple mariners, according to the correct placement of the apostrophe.
The sign is wrong, confirmed Newport Beach Associate Planner Makana Nova. The name hasn't changed, it's always been Mariners' Mile, she said, there have just been few misspellings on signs or documents over the years.
The question at the meeting was meant to clarify the correct spelling for consistency moving forward.  
There are no plans to update the sign at this time.