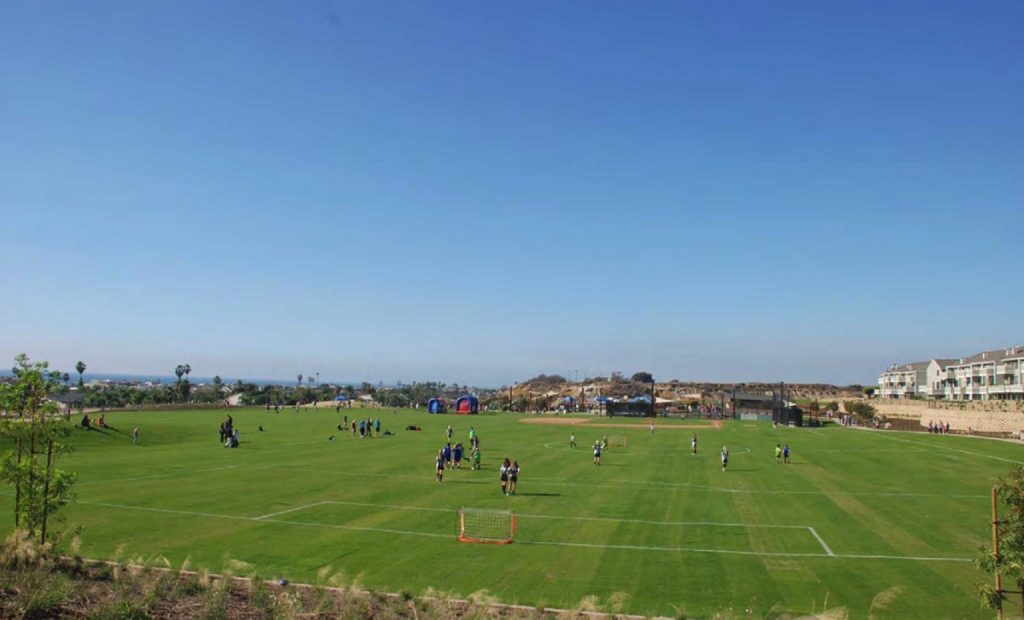 Guests at Sunset Ridge Park may finally be able to park their cars without having to cross one of the city's busiest intersections and traverse up the hillside.
The Newport Beach City Council voted 6-1 (with Councilman Kevin Muldoon voting no) to ask the California Coastal Commission for permission to build a 92-space parking lot and an access road.
However, the fate of the parking lot also rests on whether the coastal commission decides to approve the controversial Banning Ranch development at its May 12 meeting. An access road would connect with the proposed Bluff Road that Banning Ranch wants for ingress and egress from West Coast Highway.
The Coastal Commission's staff recommended that the panel approve a scaled-down alternative that includes the construction of 895 residential units and the preservation of 310 acres as natural open space.
The city council's decision to move forward on the parking lot was disappointing to residents of the Newport Crest Homeowners Association, many of whom spoke out at last week's council meeting.
Stanley Rosenthal lives on Ima Loa Court, the part of Newport Crest closest to the proposed access road. His condominium doesn't have air conditioning to he relies on the ocean breeze coming through his window to keep cool. But Rosenthal expects he'll have to keep his windows closed once the road his built to prevent vehicle exhaust from intruding into his home.
"The city couldn't care less about our property values," he said.
A better alternative would have been to build a pedestrian bridge to make it safe for Sunset Ridge Park visitors to cross from an existing city parking lot at the northeast corner of West Coast Highway and Superior Avenue, Rosenthal said.
For the youth sports leagues that use fields at Sunset Ridge Park, the addition of an adjacent parking lot that was originally proposed in 2010 is a victory in the effort to expand access in the Newport-Mesa Unified School District.
Brett Woods, field director for AYSO Region 97, has denied five requests this spring from youth sports groups because of the desperate shortage of fields. Coaches are also seeing fields deteriorate because of because of high demand for practice and game space.
"Of course AYSO Region 97 is pleased that [the city council] re-approved the 2010 initiative," Woods said. "This location for the parking lot, simply makes good sense. A bridge, being another alternative, would have been very expensive, much more intrusive on the park neighbors' view, a longer walk for park visitors and conflicts less with beach parking."
Rosenthal believes it is reasonable to ask children attending soccer or baseball practice at Sunset Ridge Park to use a pedestrian bridge to cross Superior Avenue.
"These kids are athletes and they should at least be able to walk across a bridge to go to practice," he said.
Last week the council agreed to spend nearly $430,000 on a conceptual plan for lower Sunset Ridge Park that could include a pedestrian bridges crossing Superior and West Coast Highway, a new dog park, additional parking and other park amenities.