The 2013 Newport Beach Film Festival has announced that the documentary "Broadway Idiot" will be the Opening Night film at this year's festival, which runs April 25 – May 2.
According to a NBFF press release, the red carpet screening of "Broadway Idiot" will take place on Thursday, April 25, at 7:30 p.m. at Edwards Big Newport on Newport Center Drive, followed by a gala reception at Fashion Island.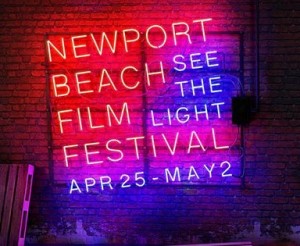 Filmed over four years with rare access behind the curtain, "Broadway Idiot" gives viewers front row access to the making of a Broadway musical. The documentary follows the members of the famous punk band, Green Day, as they see their original songs from the album "American Idiot" transformed into a Broadway production of the same name. "American Idiot" debuted to great success, winning two Tony Awards.
Three-time Emmy winning journalist and filmmaker Doug Hamilton directed "Broadway Idiot." The film stars Billie Joe Armstrong and Michael Mayer, as well as the cast and crew of American Idiot.
Following the screening, the Festival will host an Opening Night Gala at Fashion Island featuring culinary tastings from 35 of Orange County's premier restaurants, and a special performance from American Idol winner Taylor Hicks, now starring in his popular Las Vegas show at the Paris Las Vegas.
The 14th annual Newport Beach Film Festival will showcase more than 300 films from 50 countries and host nightly special events, red carpet galas, conversations with filmmakers, and international spotlight events and seminars. The Festival offers filmgoers unique opportunities to mingle with celebrities, filmmakers from around the globe, and film industry professionals.
To purchase tickets and for information about the Newport Beach Film Festival, visit NewportBeachFilmFest.com