If you haven't resolved to spend less time on the phone, now is a perfect time to give up the screen – at least in the car.
April is National Distracted Driving Awareness Month, and the Newport Beach Police Department has extra officers deployed to crack down on offenders, particularly drivers using cell phones.
"This month, our officers will have a special emphasis on enforcing all cell phone and distracted driving laws," stated Jennifer Manzella, NBPD spokeswoman.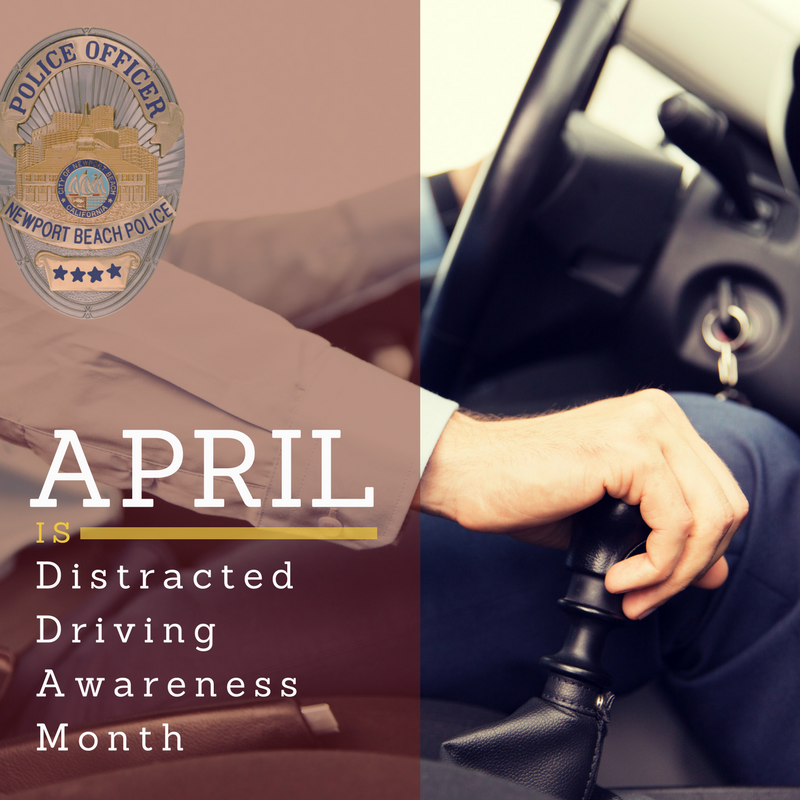 This is the first year that officers can refer to Assembly Bill 1785, or the "hands-free law." The new law, which went into effect Jan. 1, prohibits driving while holding a cell phone in your hand. Drivers may operate a cell phone when it is properly mounted to the dashboard or lower left window without blocking a driver's view, but even then only one tap or swipe of the phone is permitted.
In a 2016 survey, more than 54 percent of drivers in California said they had been hit or nearly hit by a driver who was talking or texting on a cell phone, according to the California Office of Traffic Safety.
Manzella noted that drivers who are texting do a lot of the same things that any distracted driver does.
"From swerving and running red lights, to things that are not very perceptible…until tragedy strikes," she wrote in an email.
She confirmed that with extra officers on the roads, the hands-free law will definitely be enforced. Violators will be stopped and cited, with fines set at $162 for first-time offenders.
"Law enforcement would rather see everyone off their cell phones than hand out a lot of tickets," said Rhonda Craft, director of the Office of Traffic Safety. "Take care of calling, texting, setting your GPS and everything else before you hit the street."
Wondering where the additional police officers will be stationed this month? According to the department's press release, officers will be watching drivers at city locations that have a history of multiple traffic collisions.
The National Highway Traffic Safety Administration reports that 3,477 people were killed and an estimated 391,000 were injured in motor vehicle collisions involving distracted drivers in 2015.
For more information on the new hands-free law, visit ots.ca.gov.