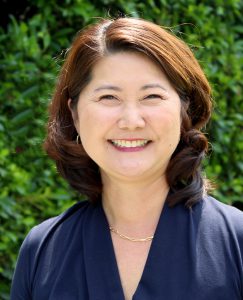 By Grace Leung, Newport Beach City Manager
The City has begun deploying additional police and parking control officers to the Oceanfront Boardwalk under a new program to enhance public safety in some of the Balboa Peninsula's busiest areas.
The new "Boardwalk and Quality of Life Enforcement Program" replaces the Boardwalk Ambassadors after a two-year trial. While the Boardwalk Ambassador program was successful in providing outreach and education, it lacked enforcement capabilities for infractions such as bicycle speeding, surreys on the boardwalk, skateboarding and other issues of importance to residents.
Under the new program, officers will continue to provide outreach and education, but will take enforcement actions when necessary, including issuing citations for violations of the California Vehicle Code and Newport Beach Municipal Code, and making arrests when appropriate.
The new program will use $200,000 a year previously allocated to the ambassadors to fund police officer overtime. The additional officers will generally be deployed on Fridays, Saturdays, Sundays and holiday weekends throughout the year.
Officers will work directly with the Police Department's Peninsula Enforcement Team and coordinate with other divisions such as traffic and homeless outreach. In addition to patrols, police will conduct periodic, targeted speed-enforcement operations and address other quality-of-life community issues and concerns.
Utilizing patrol vehicles, bicycles, beach quad runners, beach trucks, and foot-beat patrols, officers will serve as a visual deterrent to would-be offenders and be available to assist community members and visitors.
We are excited to begin this new phase of our public safety efforts on the Peninsula. If you have questions, comments or would like to provide input on the new program, please contact Newport Beach Police Lt. Corey Wolik at (949) 644-3617 or by email at [email protected].
Newport Beach Gets High Summer Grades in Latest Heal the Bay Report Card
Newport Beach scored high marks during the summer season in the 33rd Annual Heal the Bay Beach Report Card, released Wednesday, June 14.
Of the 36 Newport Beach bay and ocean testing sites listed in the report, 32 earned an A or A+ during the summer season, when the beaches are most frequented. Four sites earned a B grade. Heal the Bay's annual report measures bacterial pollution for more than 700 West Coast beaches, from Washington to Baja, ranking them and grading their water quality from A to F.
Newport Beach's grades were consistent with other California beaches, 94% of which received an A or B grade during the summer season.
Earning consistently high marks for water quality is more difficult during the wet weather, when rainfall washes bacteria and other toxins into oceans and bays. During the wet weather, five Newport Beach ocean-facing beaches received an F, while two earned B grades. Encouragingly, all Newport Harbor locations were graded A+, A or B during wet weather. Fewer beaches received winter dry grades because most of the winter data was collected during wet weather.
2023 Drinking Water Quality Report Now Available
The City's Utilities Department has prepared the annual drinking water quality report covering the 2022 calendar year. This annual report was recently mailed to all Newport Beach water customers and can also be found on the City's website at https://newportbeachca.gov/home/showpublisheddocument/73423/638210517624670000.
The City vigilantly safeguards its water supply. As in years past, the water delivered to your home and business meets the quality standards required by federal and state regulatory agencies. About 85% of our water comes from local groundwater, and the remaining 15% comes from Northern California and the Colorado River.
For information about the report or water quality information in general, please contact the City Utilities Department at (949) 644-3011.
Be Well Mobile Crisis Response Update
The Be Well mobile crisis response team operates in Newport Beach 12 hours a day, seven days a week to respond to mental and behavioral health crises. The mobile unit is staffed with mental health specialists and works closely with the City's police and fire departments.
This week, the Be Well team:
Transported a person back to their sober living home for treatment
Transported a person to the Costa Mesa Bridge Shelter for a successful intake
Connected a person to addiction treatment resources
Assisted a family with developing a care plan for a loved one in need of mental health services.
TO REACH BE WELL: The mobile crisis team is dispatched through the Newport Beach Police Department. To request service, dial 911 or call the Police Department's non-emergency line at (949) 644-3717.
Homelessness Update
This week the City's homeless outreach and response teams:
Enrolled two new clients into services.
Assisted a client with their housing appointment at the Veterans' Administration office.
Continued to shelter people. Twenty people who had been experiencing homelessness in Newport Beach are sheltered in the Costa Mesa Bridge Shelter.
Click here to view the latest homeless dashboard, which includes key monthly and yearly data on the City's homeless response: https://www.newportbeachca.gov/trending/community-issues/homelessness/monthly-homeless-count.