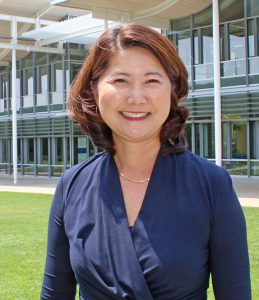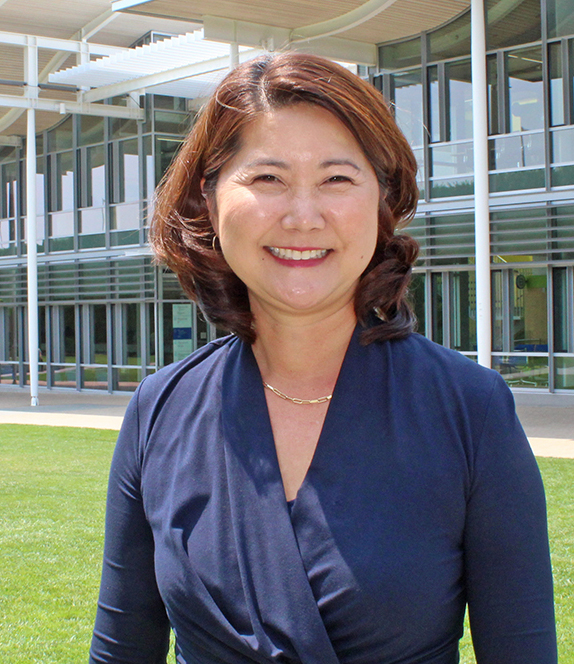 By Grace Leung, Newport Beach City Manager
The fires in Maui and Hurricane Idalia in Florida serve as recent reminders that disasters can strike at any time. Throughout September, which has been designated as National Preparedness Month, the City of Newport Beach will highlight some of our emergency preparedness tools and practices, along with educational resources for residents to become better prepared.
If you are new to emergency planning, or could use a refresher, a great place to start is the "Newport Beach Ready" Emergency Preparedness Guide produced by our Fire Department. The guide contains critical information on water and food storage, building an emergency kit, evacuation checklists, basic first aid, animal preparedness, and tips on what to do in specific events.
The guide is in PDF form to allow for easier printing (we recommend residents print copies as references in the event of a power outage). Access is here: https://www.newportbeachca.gov/home/showpublisheddocument/66881/637260787861070000.
The City's Disaster Preparedness website has additional information and videos on how to prepare for a variety of natural and man-made emergencies, such as earthquakes, fires, tsunamis, storm flooding, power outages, and acts of terrorism. It also includes a list of partner agencies, such as FEMA and ReadyOC, along with links.
Access it here: https://www.newportbeachca.gov/how-do-i/find/disaster-preparedness-information.
Other helpful resources include the City's Emergency Operations Plan, which details the City's response to an emergency event. Access is here: https://www.newportbeachca.gov/home/showpublisheddocument/72743/638059324946730000.
The Disaster Communications web page shows how to prepare to contact family and loved ones during an emergency: https://www.newportbeachca.gov/how-do-i/find/disaster-preparedness-information/disaster-communications.
If you haven't done so already, I encourage you to sign up for regional and local emergency notifications.
Major Newport Beach and countywide emergency alerts will be broadcast through the AlertOC mass notification system, operated by the County of Orange in collaboration with local cities. Through AlertOC, time-sensitive voice messages from the County of Orange or Newport Beach can be sent to your home, cell, or business phone. Text messages can be sent to cell phones. AlertOC can also send messages to email accounts and TTY devices. https://member.everbridge.net/453003085613900/login.
For Newport Beach emergencies, significant traffic impacts and police activities you can subscribe to the Police Department's Nixle alerts or, even more simply, text your zip code to 888777 to opt-in. You can configure your Nixle account as desired to receive text messages, emails, and voice mails to cell phones and landlines. https://local.nixle.com/newport-beach-police-department.
Please note that during a serious emergency, with a need to communicate life-saving information quickly, the City will utilize the Wireless Emergency Alert (WEA) system. The WEA system sends text message alerts to all cell phones within a designated geographic area, with no sign-up or subscription required. Because it reaches all cell phones, residents and visitors alike, WEA is a critical component of the City's emergency alert systems.
if you would like in-depth training on emergency preparedness, along with hands-on first aid and rescue techniques, consider joining Newport Beach's Community Emergency Response Team (CERT) program, taught by City firefighters and lifeguards. The CERT training is designed to help residents assist themselves, their families and neighbors in the event of a major disaster where first responders may not be immediately available. You can go here for more information on CERT: https://www.newportbeachca.gov/government/departments/fire-department/life-safety-services-division/community-emergency-response-team-nbcert.
Outdoor Broadcast System Gives Emergency Warnings in Coastal Areas
Throughout National Preparedness Month, the City will highlight some of its emergency systems and practices. First up: the City's Outdoor Warning Notification System.
The Outdoor Warning Notification System consists of three loudspeakers strategically located at West Jetty View Park (Wedge), Marina Park on Balboa Boulevard, and West Newport Park near 60th Street and Seashore Drive.
The system will be used to notify coastal neighborhoods and boaters in the event of a tsunami, major flooding, or other emergencies, including the need for evacuations. During an emergency event, the Newport Beach Police Department will activate the system and provide instructions through the loudspeakers, which are audible throughout the mapped areas shown below.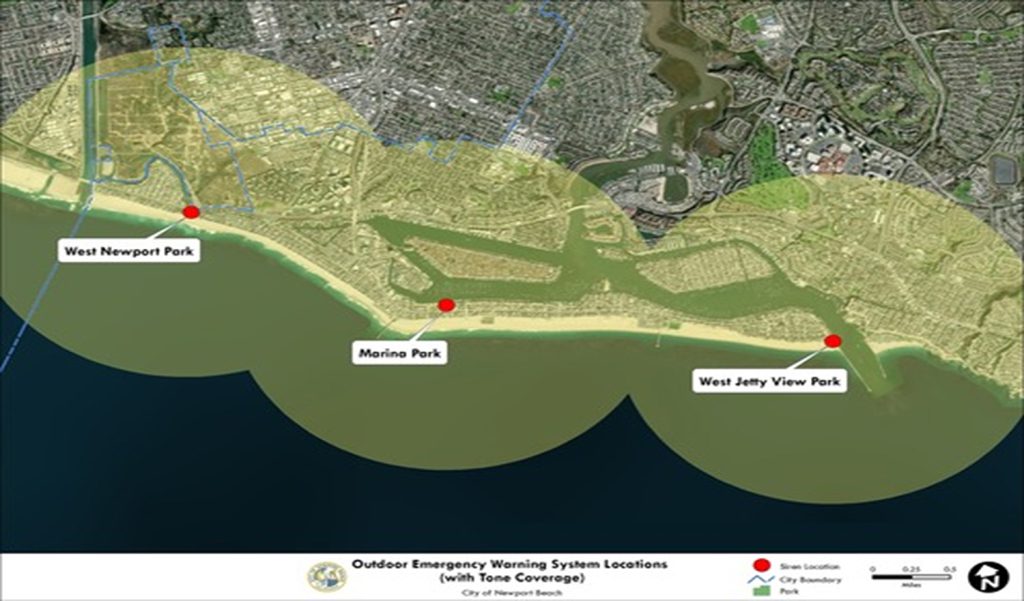 The system is tested on the first Friday of every month to ensure it is in a constant state of readiness. The next test of the system will be Friday, October 6 at noon.
Balboa Peninsula Trolley Concludes Summer Operations, Will Resume in 2024
The Balboa Peninsula Trolley concluded its 6th summer of operation last weekend, after providing free service to about 16,000 riders between Memorial Day and Labor Day 2023. The trolley will resume summer operations in May 2024 on Memorial Day weekend.
The popular trolley operates on weekends and holidays throughout the summer, connecting the Peninsula through several stops from Pacific Coast Highway to the Balboa Pier. The service is funded by grants from the Orange County Transportation Authority utilizing Measure M2 funds. OCTA's grant funding will continue to fund the trolley through summer 2024.
City staff is studying options for the trolley and other potential local transit operations to better serve the community in 2025 and beyond. Under study is not only the Peninsula, but also the local transit needs of Balboa Island and Corona del Mar. The City will continue to pursue additional transportation grants to improve mobility and reduce traffic and parking congestion.
Buck Gully Trail Reopens Following Repairs
The full Buck Gully trail is now open to hikers after sections were closed in August for repairs.
The Irvine Ranch Conservancy, under City contract, has completed repairs to 4,300 feet of trail, from the easternmost bridge to the intersection of the Bobcat Trail. This section is most susceptible to wet conditions and was significantly impacted by the winter rains.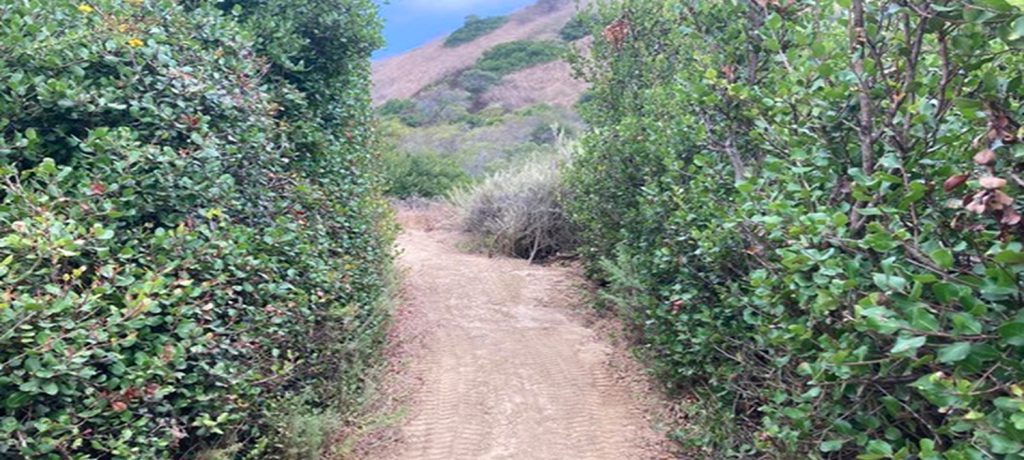 Repairs included hardening the tread, recontouring sections of trail, cleaning out existing drains and installing additional drainage. Some habitat restoration was done to help mitigate erosion and fencing installed to reduce off-trail activity. With the rehabilitation project complete, all 3.2 miles of trail throughout the Buck Gully Reserve is now open.
The Buck Gully Reserve consists of 254 acres of lush open space owned by the City of Newport Beach, home to diverse flora and fauna and is explored by more than 200 visitors each day.
More information: https://letsgooutside.org/explore/buck-gully-reserve/.
Citizens' Police Academy Welcomes New Class
The City recently welcomed students to the 50th class of the Newport Beach Citizens' Police Academy.
Over the next few months, students will participate in informative presentations and practical demonstrations with a variety of Police Department personnel. Activities include a police facility tour, a jail tour, a simulated car stop exercise, firearms instruction in the shooting range, fingerprinting, a crime scene investigation challenge, and more. Each student also has an opportunity to join a police officer for a patrol car ride-along.
The Citizens' Police Academy is 12 weeks, with three-hour classes on Wednesday evenings. Sessions are held twice a year in the spring and fall. The next class will begin in March 2024.
For more information or to apply for the next class, please visit the Newport Beach Police Department website: https://www.nbpd.org/what-we-do/programs/citizens-police-academy.
Registration Now Open for Annual Amateur Surf Championships Sept. 23 – 24
Registration is now open for the 34th Annual City of Newport Beach Surf Championships, September 23 and 24 at 54th Street beach. Salty Crew apparel will return as this year's sponsor.
The event is an amateur competition featuring divisions for surfers of all ages. Divisions include elementary school, middle school, high school, open men's (19+ years), Masters (30+ years), Legends (40+ years), Hall of Fame (50+ years) and open girls (all ages).
The deadline to register is September 20. Register here: https://newportbeachca.gov/Home/Components/Calendar/Event/73251/18104?backlist=%2Fgovernment%2Fdepartments%2Frecreation-senior-services.
Sept. 27 'Lunch and Learn' Event at OASIS to Cover Senior Resources
OASIS Senior Center hosts a Lunch and Learn event on Wednesday, Sept. 27 from noon to 1:30 p.m. Learn about the Medi-Cal Renewal profess and the CalFresh program. Community resources for basic needs, mental health, food, caregiver resources and more will be available. Free lunch is generously sponsored by Lauren Kleiman, Newport Beach Council Member for District 6, and provided by AgeWell. There will be an opportunity drawing for gift baskets. RSVP by Friday, Sept. 22 by calling (714) 644-3244 or via email at [email protected].
Construction Resumes Near Balboa Pier on New Junior Lifeguard Building
Following a summer hiatus, construction has resumed on the new Junior Lifeguard Building near Balboa Pier.
The majority of the A Street Parking Lot will remain closed throughout construction. Sidewalks, public restrooms, the playground and pier will remain open.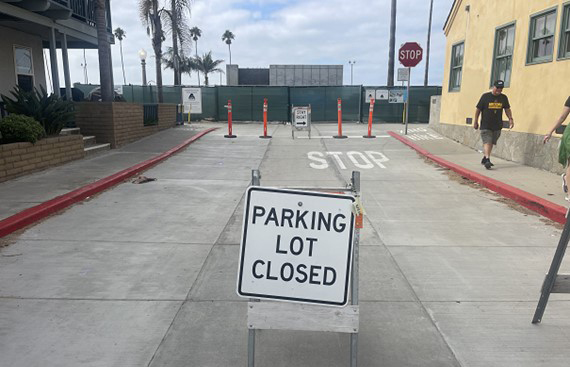 Construction is expected to be completed by spring 2024, in time for the summer 2024 Junior Lifeguard program.
Residents and visitors are asked to use caution near the construction area and pay special attention to signage, flagman and truck traffic.
Be Well Mobile Crisis Response Update
The Be Well mobile crisis response team operates in Newport Beach 12 hours a day, 7 days a week to respond to mental and behavioral health crises. The mobile unit is staffed with mental health specialists and works closely with the City's police and fire departments.
This week, the Be Well team:
Transported five people to the sobering station at the Be Well campus.
Transported a person to the hospital after resolving a mental health crisis.
Collaborated with the County's Crisis Assessment Team and Psychiatric Emergency Response Team to place a person on a psychiatric hold for treatment.
To reach Be Well: The mobile crisis team is dispatched through the Newport Beach Police Department. To request service, dial 911 or call the Police Department's non-emergency line at (949) 644-3717.
Homelessness Update
This week the City's homeless outreach and response teams:
Transported two people to the Costa Mesa Bridge Shelter.
Completed a referral for a person to the Yale Navigation Center.
Continued to shelter people. Eighteen people who had been experiencing homelessness in Newport Beach are sheltered in the Costa Mesa Bridge Shelter.
Click here to view the latest homeless dashboard, which includes key monthly and yearly data on the City's homeless response: https://www.newportbeachca.gov/trending/community-issues/homelessness/monthly-homeless-count.
Click here for information on the City's Good Giving program:  https://www.newportbeachca.gov/trending/community-issues/homelessness/how-you-can-help.