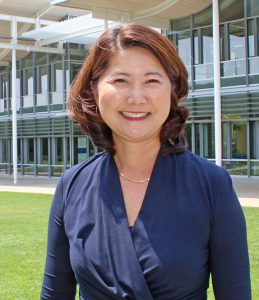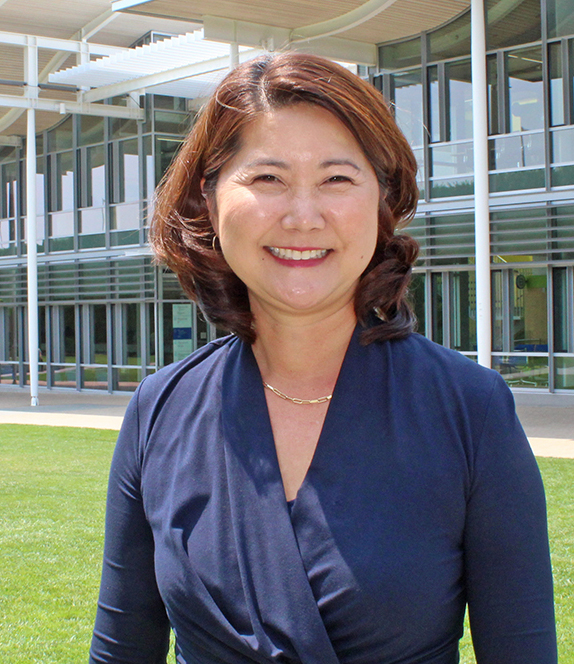 By Grace Leung, Newport Beach City Manager
Newport Beach City Council members, joined by state and county elected representatives, hosted a ceremonial groundbreaking event on Friday, September 15 to kick off construction of the Newport Bay Trash Interceptor, a sustainably powered system to collect floating trash before it enters the Upper Newport Bay Nature Preserve, Newport Harbor and beaches.
The $5.5 million system will be built in the San Diego Creek, about 800 feet upstream from the Upper Newport Bay Nature Preserve. It is expected to capture 80 percent of the floating trash and debris from the San Diego Creek. Depending on the amount of rainfall, between 100 and 500 tons of trash reaches the Upper Newport Bay via San Diego Creek every year.
In July, the Newport Beach City Council awarded the $3.9 million construction contract to Brea-based Jilk Heavy Construction, Inc. The system is expected to be operational by December 2024.
The Trash Interceptor, modeled after a similar project in the Baltimore Harbor, will sit on a floating platform that rises and falls with the tide. The platform will be secured to the creek bottom by guide piles. The platform will hold a 14-foot wheel that spins using power from the river current or solar panels to move a conveyor belt.
Trash floating downriver is then collected in four steps:
A boom system directs floating trash toward the Interceptor.
A spinning rake moves trash from the boom area to the conveyor belt.
Trash is deposited from the conveyor belt into a collection container.
When full, the container is moved by a short rail system to be transferred to a standard trash truck.
The Trash Interceptor will supplement other City trash-reduction efforts already in place, such as trash booms, catch basin collection systems and floating skimmers.
The project is funded by the City of Newport Beach, State of California Dept. of Water Resources, Ocean Protection Council, Orange County Transportation Authority, and Help your Harbor/Surfrider Foundation.
Volunteers Needed: Army Corps, City to Host River Marsh Cleanup Event Sept. 23
The U.S. Army Corps of Engineers Los Angeles District and the City of Newport Beach will host the 3rd annual cleanup event in honor of National Public Lands Day, from 8 to 10:30 a.m. on Saturday, Sept. 23 at the Santa Ana River Marsh, 5904 W. Coast Highway.
The public is invited to participate. Parking will be available at the site. Registration is from 7 to 8 a.m. Volunteers will be removing trash from the 92-acre saltwater marsh area.
Volunteers must be 18 years or older or be accompanied by an adult. Volunteers are encouraged to dress for the weather, bring a water bottle, sunscreen and a hat. All volunteers are required to wear closed-toed shoes during the event.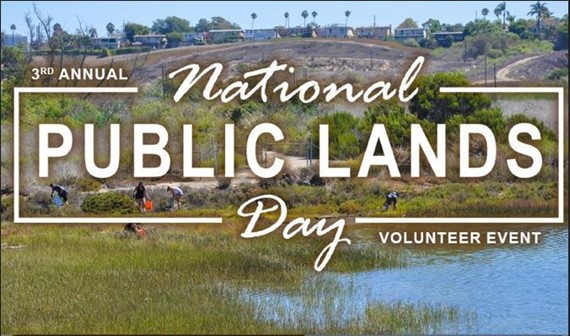 National Public Lands Day is the largest annual volunteer hands-on restoration activity of its kind. During the event, thousands of volunteers across the nation come out to show their support at more than 70 Corps projects.
Volunteers complete activities, including tree planting, erosion control, bank stabilization, building trails, restoring recreation areas, trash pickup, removing invasive species and non-native plants, improving wildlife habitats, harvesting prairie plant seeds and rehabilitating playgrounds.
"We want community members to develop a sense of ownership of the lands, so they continue to keep the lands pristine far after this event," said Nick Figueroa, park ranger with the Corps' Los Angeles District. "By hosting it at the Santa Ana River Marsh, they can see exactly what animals they are protecting and learn about the educational services available to them."
This year's event coincides with California's annual Coastal Cleanup Day. For more information: (626) 401-4070.
Water, Sewer Rate Information Now Available For Public Review
The City is making its water rate and sewer rate reports available to the public ahead of City Council consideration of potential rate changes on September 26.
The City conducts a financial plan and rate study every few years to evaluate the amount customers are charged for water delivery and sewer services. Newport Beach's rate studies were most recently conducted in 2017 (sewer) and 2019 (water). Rate studies help municipalities determine fair and equitable utility rates that are tied to customer demand. The City's goal is to ensure that the rates will fully support operational costs, critical infrastructure maintenance and necessary capital improvement projects.
In recent years, costs have increased in every aspect of water and sewer systems, including the cost of buying and pumping water, operational increases, and the cost of maintenance and infrastructure. Customer fees are the only source of funding; no taxes support Newport Beach's water and sewer systems.
The City's Finance Committee has recommended that the City Council consider an updated rate schedule that increases the average household monthly rate by about $6 per month for water through 2028 and $2.20 – $3.50 for sewer charges through 2028. The Council held a study session on the issue August 22 and will consider the adjustments at its September 26 meeting.
The studies that informed the proposed changes are available to the public for review, along with presentations and related information. Visit https://www.newportbeachca.gov/government/departments/utilities.
Harbor Dept. Conducts Surprise Oil Spill Response Exercise
The City's Harbor Department recently conducted a surprise training drill designed to help prepare staff for an oil spill in Harbor waters. The drill was announced during a regularly scheduled "all hands" Department meeting, and team members immediately went into action.
Staff followed disaster response protocols by naming an Incident Commander, identifying response resources and deploying equipment, staunching the spill source, and more. The mock scenario was created to resemble a real-life emergency, using popcorn to simulate how a contaminant on the water's surface might travel with the prevailing wind and currents.
Protecting water quality is a core part of the Harbor Department's mission. This proactive initiative was aimed to test and improve the Department's preparedness in effectively mitigating and responding to potential spills of oil or other contaminants.
Registration Now Open for Annual Amateur Surf Championships Sept. 23 – 24
Registration is now open for the 34th Annual City of Newport Beach Surf Championships, September 23 and 24 at 54th Street beach. Salty Crew apparel will return as this year's sponsor.
The event is an amateur competition featuring divisions for surfers of all ages. Divisions include elementary school, middle school, high school, open men's (19+ years), Masters (30+ years), Legends (40+ years), Hall of Fame (50+ years) and open girls (all ages).
The deadline to register is September 20. Visit https://newportbeachca.gov/Home/Components/Calendar/Event/73251/18104.
City's Overnight Outdoor Camp Program Returns
Fostering Interest in Nature (FiiN), an enriching outdoor educational program for low-income 5th-grade students in Orange County, is returning for a 3rd year. The free program is presented by the City in collaboration with Newport Bay Conservancy, California Coastal Commission and Newport Dunes Resort.
During the next eight weeks, more than 500 students will embark on a captivating journey throughout Upper Newport Bay. They will have the opportunity to delve into the vibrant ecology of the surrounding ecosystems, embark on enlightening tours of the harbor, and visit the Back Bay Science Center. Students will also partake in recreational activities such as kayaking and camping in tents.
Disaster Preparedness: Earthquake Awareness
September is National Preparedness Month, serving as a critical reminder that we must be ready year-round to protect our homes, communities, businesses, and loved ones from the devastation caused by disasters of all types. The City encourages all community members to be prepared for disasters.
The Newport Beach Ready campaign offers resources and guidance: https://www.newportbeachca.gov/home/showpublisheddocument/66881/637260787861070000.
ABBA Tribute Band to Perform at OASIS Sept. 22
Join us for an outdoor concert at the OASIS Senior Center on Friday, September 22, at 5 p.m. ABBAFAB, a remarkable ABBA tribute band, who will be taking the stage.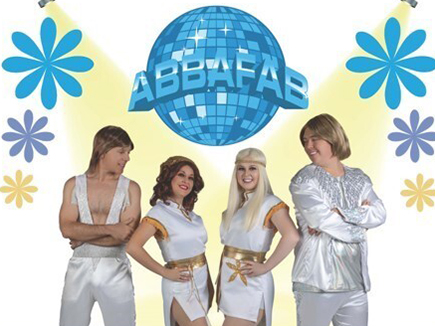 Don't forget to pack your own picnic lunch and bring along a comfortable, low-slung beach chair to ensure a delightful evening.
Tickets are available for $10 each by calling (949) 644-3244 or by visiting the OASIS administration office. We look forward to sharing this musical experience with you!
Free Fair Housing Workshop Sept. 20 at City Hall
The Fair Housing Foundation will host a workshop at Newport Beach City Hall, Corona del Mar Room, from 2 to 4 p.m. Wednesday, September 20. This workshop is free and open to the public.
Attendees will learn about how they are protected under fair housing laws, what their rights and responsibilities as tenants and landlords are, and how to deal with tenant and landlord disputes. Fair Housing Foundation will explain state and federal fair housing laws, discuss state and federally protected classes, notices, security deposit, rent increases, COVID-19 updates to the Tenant Relief Act, and more.
The Fair Housing Foundation serves residents of Newport Beach under City contract, funded through federal Community Development Block Grants. For more information visit www.FHFCA.org.
To register, visit https://fhfca.org/event/newport-beach-fair-housing-workshop-5/.
Be Well Mobile Crisis Response Update
The Be Well mobile crisis response team operates in Newport Beach 12 hours a day, 7 days a week to respond to mental and behavioral health crises. The mobile unit is staffed with mental health specialists and works closely with the City's police and fire departments.
Last week, the Be Well team:
Transported two people to the sobering station at the Be Well campus.
Transported a person to a psychiatric facility to resolve a mental health crisis.
Transported a person home after resolving a mental health crisis.
To reach Be Well: The mobile crisis team is dispatched through the Newport Beach Police Department. To request service, dial 911 or call the Police Department's non-emergency line at (949) 644-3717.