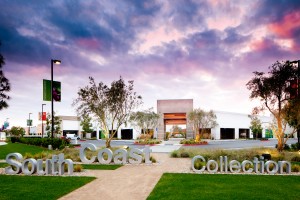 South Coast Collection (SOCO) in Costa Mesa has quickly become a high-profile shopping destination that boasts an eclectic mix of design, home furnishings, fashion, restaurants, culinary offerings, and other specialty retail, so it's no surprise that the project is attracting major investments.
Last week, Rockwood Capital, LLC, announced it has completed a $120 million investment in SOCO, which is the brainchild of Burnham-Ward Properties of Newport Beach, an affiliate of Burnham USA, who remains an active participant in the property and will continue to oversee all management functions.
Renovated in 2012 and located alongside the 405 Freeway on Hyland Avenue, the 300,000-square foot property spans over 20 acres and features a mix of some 75 storefronts, including more than 20 design showrooms.
SOCO is also home to such notable culinary names as Taco Maria, ARC, Pueblo, Bistro Papillotte, Greenleaf, Shuck Oyster Bar, and others.
Joel Mayer, Managing Director at Rockwood, said in a press release that "this property exemplifies Rockwood's investment strategy of acquiring unique assets in dynamic regions of the country.  SOCO's innovative and ever-evolving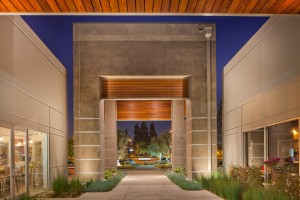 mix of stores has proven a successful draw for both new and repeat visitors, and we expect that the center will continue to attract visitors looking for a creative and out of the ordinary shopping experience."
Scott Burnham of Burnham USA and Burnham-Ward Properties added that "SOCO is like none other and offers the greater OC community an amazing opportunity to enjoy a very unique pedestrian-oriented retail experience. We are so proud of what we have created at SOCO under our leadership as it has become one of the most talked-about newly inspired retail concepts of the decade."
"Major national and international retailers have been attracted to our innovative concept and successful development at SOCO," said Bryon Ward of Burnham-Ward Properties. "As a result, the center now is home to numerous landmark retail showrooms including Pirch, Brown Jordan's first to-the-public location, the largest Design Within Reach, HD Buttercup, Stark, Farrow and Ball, Roche Bobois and Surfas, just to name a few."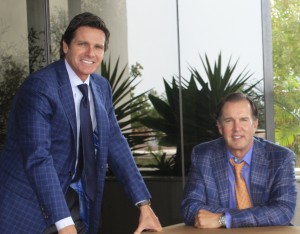 Talking with Burnham and Ward, it's clear to see they're more than simply property managers.
"Our goal was to do something that would make a difference and make a lasting mark on the community," said Burnham. "I think we have accomplished that, although SOCO continues to be refined every day."
"We layered an interesting food element on top of it, but it's still about design," added Ward. "The food element has brought energy to the stores. We're very proud of the mix of restaurants, we brought something that did not exist before—chef-driven restaurants that you would find in urban areas, creating their own food as opposed to following kitchen recipes."
"One of the inspirations for the project is that the world of retailing has changed and continues to change because of the internet," explained Burnham. "The worlds of fashion and design have collided. By way of example, Brown Jordan opened its first-ever corporate retail store at SOCO. It's always been sold through vendors."
"We like to say we curate our spaces," noted Ward, who offered their Castaway Commons project on Westcliff Drive in Newport Beach as an example. "We have a really good mix of tenants in that protect that will make it relevant to the community. It's wellness and health oriented, and the physical feel will be a great backdrop to its own brand and customer experience."
Burnham is also proud of the fact that SOCO staged 175 events last year, including many that supported local nonprofit organizations such as National Charity League, Muscular Dystrophy, Chapman University and many others.
"The stores take pride in what we have created, so when we have charities, our stores do not hesitate to partner," said Burnham.
Ward said that SOCO continues to improve as the mix of stores is fine-tuned.
"We're passionate about it," stated Ward. "It's a project that we have taken a great interest in. We want to leave a mark that represents positive change. We recognize that properties are not just brick and mortar, they have to be sustainable and create a personality to the project, and be relevant to the community."
For more information, visit BurnhamUSA.com.