Fourteen former Newport Beach mayors and five of his six current council colleagues have endorsed 74th Assembly District candidate Keith Curry, according to an email newsletter sent by the Keith Curry for State Assembly office.
Curry announced the support of current council member Tony Petros and council members and former mayors Ed Selich, Michael Henn, and Nancy Gardner, along with current mayor Rush Hill.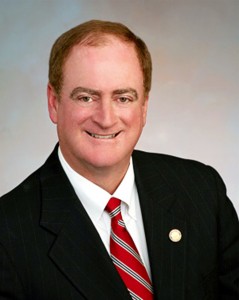 In addition, Curry has been endorsed by former Newport Beach mayors Evelyn Hart, Dennis O'Neil, Don Webb, Steve Rosansky, Tom Edwards, John Heffernan, Tod Ridgeway, Jan Debay, Clarence Turner, John Cox, and former mayor pro tem and current Citizen of the Year Jean Watt.
Mayor Hill said "Keith Curry has been a leader in keeping Newport Beach financially strong and fiscally responsible. He has also helped to deliver key city projects such as the OASIS Senior Center, Newport Coast Community Center and three new city parks. We need his leadership in Sacramento to get our state moving in the right direction."
In addition to his overwhelming support by Newport Beach leaders, Curry is also supported by Irvine mayor Steven Choi, Laguna Beach mayor Elizabeth Pearson and former Costa Mesa mayors Jack Hammett, Arlene Schafer and Gary Monahan.  Monahan is currently serving on the Costa Mesa Council.
"It is particularly gratifying to have the support of the many colleagues I have served with over the years to make our city a better place to live. I want to make the state a partner again in solving the real problems that confront residents of the 74th District," said Curry.
Curry has served on the city council since 2006 and was mayor in 2010 and 2013.